Ashoka's Comprehensive Response to COVID-19
From the very beginning, Ashoka's response to the pandemic has been proactive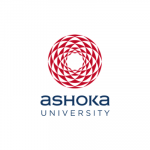 Office of PR & Communications
14 May, 2020 | 10 min read
The Coronavirus (COVID-19) pandemic has impacted every aspect of our world – society, culture, economic well-being and geopolitics. Responding to its many challenges requires thinking on many dimensions, and taking decisive action without undue risk. This is true for institutions and individuals around the world, and for Ashoka University as well. From the very beginning, Ashoka's response to the pandemic has been swift. The University took a series of actions to ensure a safe and hygienic campus. Advisories highlighting symptoms and precautions were shared with the students, staff, and faculty. Thermal temperature monitoring was implemented at the entrance gate, along with the addition of washbasins. Also, alcohol-based hand sanitisers were placed across campus along with instructions on their usage. Staff were briefed in detail about the actions to be taken to prevent the spread of the condition.
Student services
The University has taken all precautions for the safety of its students, faculty and staff while ensuring the smooth and seamless functioning of its academic schedule. In early March, it acted promptly to move students home. Ashoka also adopted a host of measures like round-the-clock availability of staff on email to ensure a swift and proactive response to student concerns, establishing a helpdesk at the University entrance to monitor the entry/exit of students, assisting students with travel and other facilities including booking of domestic and international flights, and upgrading internet plans at no cost for students who are on 100% financial aid in order for them to access classes from their home towns and villages. Extraordinary measures were adopted to protect students. For example, two students were stranded in Malaysia, but the University ensured their smooth return to India.
Academic interventions
Ashoka has ensured seamless continuity of the academic calendar, so that students can continue their studies unhindered by the COVID-19 situation. From March 16, the University has been conducting classes through Google Meet and Zoom, as per the on-campus timetable. Group discussions and peer learning are also taking place through virtual learning mode. Apart from this, the University has come up with two webinar series called Beyond the Classroom and Scientifically Speaking, both free and open to all. Beyond the Classroom is a bi-weekly interactive virtual seminar series conducted by Ashoka faculty, started on April 04. Scientifically Speaking, helps to decode the most pressing scientific questions of our time in a simple, introductory format, while highlighting fresh perspectives grounded in interdisciplinary research. The topics are drawn from subject areas such as physics, computer science, chemistry, and biology, among others.
Faculty excellence
Prof. LS Shashidhara, Dean of Research, and Gautam Menon, Professor of Physics and Biology, have co-founded along with others, Indian Scientists' Response to COVID-19. The group has done a lot of work on science popularisation, busting myths and on mathematical modelling. As President of the International Union of Biological Sciences, Prof. Shashidhara has called for enhanced international collaboration to combat the pandemic and is establishing an international working group on zoonotic diseases. The Centre for Economic Data and Analysis (CEDA) led by Ashwini Deshpande, Professor of Economics, has published a two-part series The Coronavirus Pandemic: Are We Ready for the Long Haul? It helps provide concrete, action-oriented suggestions for policymakers. There is a lot that is unknown about SARS-COV-2, but the world's leading epidemiologists believe that its spread will be a long-drawn process. It will take at least 18 months for a vaccine to become available, and even after that, scaling up vaccine production to cover the entire world population will take a long time. Ashwini and her team proposes for a comprehensive approach that argues for a combination of cash support and in-kind transfers to be made to all households with ration cards during any lockdown that takes place over the next 24 months. Faculty from computer science and biology, along with students and alumni, have built an FAQ site, collating official data from across the world. The aim is to fight misinformation surrounding the crisis.
Model Development
The Indian Scientists' Response to COVID-19 group created an epidemiological model for COVID-19 spread across different states of India called INDSCI-SIM. Gautam Menon, Professor of Physics and Biology is one of the developers. With INDSCI-SIM, policymakers can evaluate interventions including lockdowns, quarantines and expanded testing and can understand how they control the spread of the disease. This model also predicts the number of cases of severe and critical illness, including requirements for hospital beds. On the other hand, Ashoka and ThoughtWorks have formed a research collaboration to develop the first ultralarge-scale agent-based simulation model for the spread of COVID-19 in India. The model, called BharatSim, built on EpiRust is an open-source framework developed by ThoughtWorks. The simulations will represent up to 40% of the Indian population in a few months. This model will help provide information for policy planners at unprecedented levels of detail. Once completed, BharatSim will be made freely available to the community of researchers and policymakers.
Contribution of Ashoka Centres
The Centre for Social and Behaviour Change (CSBC) in partnership with Bill and Melinda Gates Foundation (BMGF), is working with the NITI Aayog, National Health Authority, Government of Bihar, and others to provide holistic assistance through mining behaviour insights, designing audience-specific behaviourally informed messages, and testing the efficacy of the content to support the country's response to COVID-19.  The Centre for Social Impact and Philanthrophy (CSIP) has partnered with GiveIndia, a non-profit online donation platform, to support their India COVID Response Fund. The fund will focus on preventing the spread of COVID-19, providing humanitarian aid, supporting health workers, and enabling the COVID-hit families to rebuild their livelihoods. CSIP's Director Ingrid Srinath serves on the fund's advisory committee, helping oversee governance and disbursement structures. The crowdfunding effort has raised ₹ 75 cr so far. The fund is supported by the Gates Foundation, ATE Chandra Foundation, Google, Omidyar Network, Uber, and UBS.  
CMGGA's positive impact
During the time of crisis, the Chief Minister's Good Governance Associates (CMGGA) also rose up to the challenge. In Charkhi Dadri, Faridabad, Jind and Panipat, the Associates are home-delivering free ration to slum dwellers and ensuring unorganised workers who do not have bank accounts get the benefit of economic assistance. They are also providing personal protective equipment (PPE) for hospital staff. There is an acute shortage of PPE. The Associates searched for funding partners who could support them in getting the best quality PPEs and ₹5 lakh has been raised so far. The Associates are also providing sanitary pads for women in shelter homes as well as communicating regularly with home-quarantined individuals to ensure they do not move out of their houses.
Founders and well-wishers weigh in
A team of venture capitalists led by Mohit Bhatnagar, Managing Director of Sequoia India, and Founder, Ashoka, have formed Action COVID-19 Team (ACT) Fund, a ₹ 100 cr, with support from Ashish Dhawan, Chairman, Board of Trustees, and Deep Kalra, Founder, Makemytrip.com, among others. The fund will be used for startups/social incubation for the prevention of COVId-19 spread, scale testing, management of critically-ill patients, enhancing support for medical staff and hospitals as well as amplifying local and state government initiatives. There are many more examples of such like Dr. Reddy's Laboratories has made monetary donations to the Government of Telangana and Andhra Pradesh as well as collaborated with Akshay Patra to sponsor 25,000 meals a day for those facing financial hardships.
Alumni response
Since March, Parushya, an alumnus of the Young India Fellowship, Class of 2014 has made significant contributionstowards COVID-19 relief measures by working with the Delhi Government. The team's efforts have helped establish over 400 relief centres which have provided ration to nearly 10 lakh people.
Protecting mental health and well-being
To ensure the well-being of students, faculty and staff, the University is conducting online counselling sessions. A detailed presentation of Ashoka's response to COVID-19 can be found here
Watch the video to know how Ashoka community responded to the pandemic.