Professor Jaffrelot kicks off Ashoka Political Data Center Lecture Series
Adding to the celebrations of the Independence Day, the Political Data Center at the university organised a lecture by Professor Christophe Jaffrelot (Senior Research Fellow, CENRI – Science Po) on…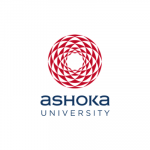 Office of PR & Communications
31 August, 2015 | 5 Mins read
August, 2015: Professor Jaffrelot had been lecturing for around 20 minutes, when he said, "It is expected that the upper caste tends to vote for the Bharatiya Janata Party (BJP). What was surprising from the data we collected was to see a trend where the upper class among all the castes had a higher tendency to vote for the BJP….In the last general election of 2014, we see a reverse in the pattern that the Mandal period set regarding Other Backward Classes (OBC) representation and that is not good for India in the long run."
As Prof. Jaffrelot's lecture progressed, numbers zoomed past and painted a historical picture of the status of representation of different castes in India's Lower House. The audience listened with rapt attention, sometimes surprised at what the data revealed. This is how Ashoka Political Data Center's lecture series started off in style with a scintillating presentation from Professor Christophe Jaffrelot, Senior Research Fellow, CENRI – Science Po.
He told the story of how representation of OBCs increased starkly after the Mandal Commission recommendations came into effect in India in the early 1990s and how there was a reversal post the recent elections. One of the factors that puzzled most of the audience was when Professor Jaffrelot mentioned the rise of the upper caste in the recent election, reminiscent of the scenario pre-1990s. "Whenever there has been a single party dominance in India so far, the upper caste has been represented more", Jaffrelot said, hinting at the social composition of the Indian National Congress and Bharatiya Janata Party. Yet another of the revelations was the data which portrayed the composition of Members of Parliament in major parties in North India. It showed the increasing representation in Parliament from Mandal-era parties like the Janata Dal United, Rashtriya Janata Dal, Bahujan Samaj Party and Samajwadi Party.
Prof. Jaffrelot raised some important questions such as, 'Class and Caste – how are they related in India? Is there a variation in the way higher class people in a caste vote differently than lower class people?' He pointed to a surprising finding that Jats voted en bloc for BJP irrespective of class, which is a surprising divergence from the general national pattern, wherein the higher the class amongst any caste, the higher the affinity for the BJP. Many such puzzles were thrown at the audience with the help of empirical research.
The crowd reacted enthusiastically to the lecture. Gautam Narayanan, a current Young India Fellow stated, "This is one of the best days at the Fellowship I have experienced so far", when asked about the lecture. In sum, for students interested in politics, this lecture series by the Political Data Centre promises to offer a great list of thinkers from across the world.
(The writer is a Research Fellow and Lead Data Co-ordinator at Political data Centre, Ashoka University)