Startup Ashoka 2018: Awards for Smart Ideas
The event had around 170 student participants, over 60 elevator pitches and 15 teams.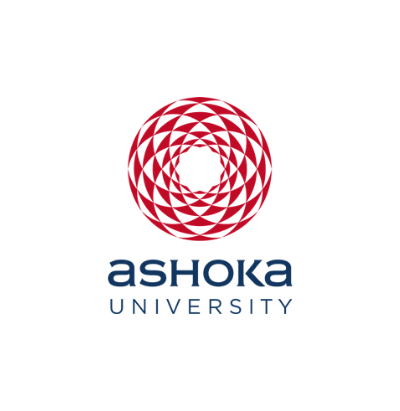 Office of PR & Communications
30 November, 2018 | 6 min read
The Centre for Entrepreneurship at Ashoka University organised Startup Ashoka on 16-17 November 2018. It was a weekend of fun-filled activities, which gave participants a sneak peek into the world of entrepreneurship. Startup Ashoka 2018 involved over 170 student participants, over 60 elevator pitches and 15 teams.
Participants were mentored by entrepreneurs and industry experts to refine their ideas and business models. The mentors included Rahul Batra, Programme Director, Yunus Social Business; Kalpataru Tripathy, Managing Partner, KT Advisors LLP; Sonali Shah, Legal Advisor for start-ups; Piyali Dasgupta, Educator, Writer, and Brand Curator; Anurag Kanti, Director, InnovatioNext; Vidushi Malhotra, Chief Experience Officer, Ingenious Faces; Ajay Kumar Goel, Co-founder, BITS2STARTUP@GLOBAL; Kiran Lal, Founder and CEO, VR Integrity; Shivaarti Bajaj, Founder, GoParties.com and Devesh Sachdev, Founder and CEO, Fusion Microfinance.
The top winning ideas were selected by an expert panel with Digbijoy Shukla, Head of Startup Ecosystem at Amazon Internet Services India; Manish Upadhyay, Co-founder at LIQVID; Nikhil Gumbhir, COO and Product Head at GCF and Manoj Attri, Director at Scale Venture.
The first prize was awarded to Team SilTran. SilTran is a mobile-based translation app for the deaf-mute community. It is a one-stop shop for their daily conversational needs, removing the need to depend on a person for communicating ideas. It has four main proposed features — the instant messaging service, the SOS video conferencing service, a library of pre-recorded frequently used conversational phrases and a translate-in-real-time section.
Team Spero, the first runners-up, introduced a device designed to help patients with cardiovascular diseases. It acts as the first response system during a heart attack and provides first aid at the crucial hour. It works on the principle of the Insulin pump and measure ECG. The device also embodies features like an alarm system and sim card port to send the location of the victim to the nearest paramedics and their family.
The third prize was awarded to SmartCitizen, a cutting-edge technology platform that helps report emergencies like rape, theft, dacoit, fire, road accidents (and countless other emergencies) in less than 10 seconds with or without internet.
Mr. Sanchit Sethi, Founder and CEO at Stay Uncle, delivered the closing keynote address, where he shared his entrepreneurial journey and some of the major challenges he faced as an entrepreneur.
Click here for a recap of Startup Ashoka Event 2018.