10 Best Spots on Ashoka Campus to Relax and Unwind
Anushka Bidani, an undergraduate student of English & Creative Writing lists ten of the best places on campus to unwind after a hectic day in the life of an Ashoka student.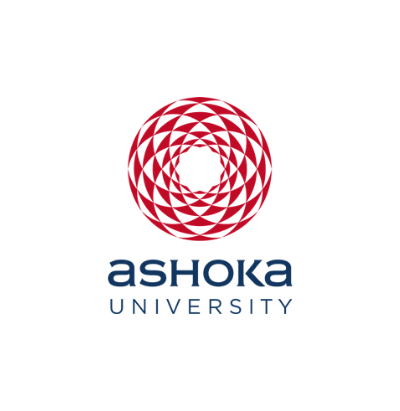 Office of PR & Communications
5 August, 2021 | 5m read
Ashoka University's campus is home to a diverse range of academic and non-academic facilities. Sometimes, however, this sheer number of choices of activities can become overwhelming and too much to handle. On those days, one needs a quiet corner to kick back and relax. Here is our take.
Library
If you are drained after engaging with the hustle-bustle of Ashokan life, find a quiet corner in the library and unwind with a book, or simply watch the world go by through the windows.

---
Mess Lawns
You can always count upon the lush, green lawns of the Ashoka campus to brighten up your evening after an exhausting day of classes. Sit on the benches with a cupcake from the Fuel Zone, or lounge under the trees with your friends and enjoy whichever new music festival is happening at that moment.

---
Student Commons
The perfect place to both meet up with your classmates and discuss a group project, or relax late into the night and watch a film with your friends. Plus, the Commons have snacks.

---
Reading Room
The Reading Room is a large area on the second floor of the mess hall. It has multiple and varied seating spots like desk chairs, stairway steps, couches, and offices. You can always come up here with your assignments and find a little peace and quiet. Plus, conveniently, the campus' printing facility is right here.

---
Football Field
The sprawling ground is almost always filled with people kicking around a ball or preparing themselves for the next time they can get together to kick around a ball. Sometimes, people even show up here, set up a DJ, and dance the night away.

---
Yoga Room
It's quiet, it has couches, and it even has clear windows which let the sunlight in just right. What more can one ask for?

---
Dhaba
The Dhaba is the warmest place on campus! Nestled among tall trees, it is always lit up with natural light and serves as the ideal place to relax with your friends with either a mouth-watering plate of jalebis or spicy servings of honey chilli potatoes.

---
The Terrace at the New Academic Block
The terrace has multiple round tables, each with three to four chairs. It's on the third floor of the New Academic Block building which makes it an ideal spot to look over the campus' skyline and luxuriate in the beauty of the stunning Sonepat skies.

---
The Couch in the Sports Block
Honestly, it's just a really comfortable couch which is the absolute perfect napping spot after a grueling workout!

---
Your Room
Really. Just, sleep. (Or, grab a pizza, light up the fairylights, and tuck into a new movie with your friends!)