A Festival of Books, Ideas, and Images
As monsoon semester is coming to an end, here is a highlight of exciting events organised by the Department of English and Creative Writing.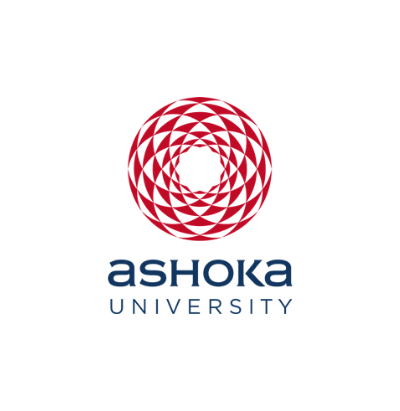 Office of PR & Communications
30 November, 2018 | 5 min read
This semester was abuzz with activity that brought together literature as an academic discipline, creative writing as a domain of practice, and media studies as a field that takes words and images out in the world – all three of them vibrant subjects at Ashoka University and widely popular with students.
It started with a Masterclass in long-form writing and editing offered by Caravan Magazine in collaboration with the Department of English and Creative Writing. Taught by Hartosh Singh Bal and Roman Gautam, the Masterclass drew over a hundred participants to an intense, four-hour long event on Saturday, October 27. Following this, the Creative Writing Department initiated a host of new events, including a collaboration with the newly announced JCB Prize in Literature that brought shortlisted author Shubhangi Swarup on campus in conversation with Arunava Sinha on her novel Latitudes of Longing on October 23, and a discussion of Anjum Hasan's new book of short stories, A Day in the Life, with Saikat Majumdar on November 14. The American writer of Indian origin, Hirsh Sahwney, author of the novel South Haven, read from his work-in-progress at lunchtime on Wednesday, November 21.
Alongside, the Department of English kept alive a steady stream of academic talks in connection to its ongoing seminar for advanced thesis students. The archivist of Mahatma Gandhi at Sabarmati Ashram, Tridip Suhrud, gave a public lecture on September 3; the comparative literature expert Kavita Panjabi spoke on Indian modernity on October 29. The educationist and philosopher of science, Sundar Sarukkai, gave a lecture on the challenge of global humanities on November 12 that drew large-scale faculty participation across the disciplines. Isabel Karreman, Professor of English at Würzburg University, gave a riveting talk on historical memory and the politics of forgetting on November 19 that drew special engagement from the inaugural cohort of Ph.D. students in the English department.
Two special events attracted wide and enthusiastic participation from students and other members of campus in November. One was an information session on careers in media and publishing. Four speakers – Anjum Hasan, Books Editor with Caravan and visiting professor of Creative Writing, Arunava Sinha, Consulting Editor with Scroll.in and visiting professor of Creative Writing, Maya Mirchandani, Assistant Professor of Media Studies, and Saikat Majumdar, Professor of English and Creative Writing, spoke to the students about new and emerging opportunities in a fast-changing work of media, news and publishing.
The most striking event this semester was a one-day Pop-Up Bookstore organized by The Bookshop at Jorbagh in collaboration with the Department of English and Creative Writing. Held in the Atrium throughout the day on November 14, with a wide choice of fascinating books, from philosophy to comics, from poetry to plays, the pop-up store drew heavy footfall from morning to evening. The volume of sales left Sonal Govil Narain, the manager at The Bookshop, impressed enough to consider a permanent outlet on campus, with a coffee-shop and a boutique art-space in the near future. We're super-excited!