Amitabh Kant talks about "Make in India" at Ashoka University
The "Make in India" programme was launched by Prime Minister Narendra Modi in September 2014 as part of a wider set of nation-building initiatives.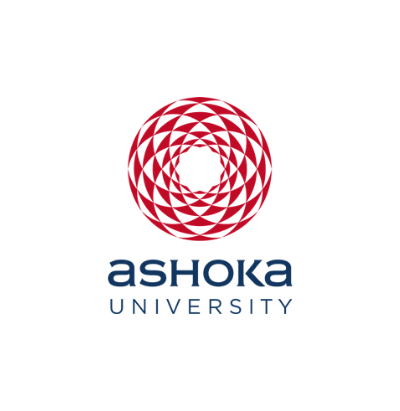 Office of PR & Communications
22 February, 2016 | 8 min read
By Rhythm Banerjee
On a warm Sunday afternoon on the 7th of February, Ashoka University welcomed Amitabh Kant, the Secretary of the Department of Industrial Policy and Promotion (DIPP). Mr. Kant, also the man who is driving the "Make in India" scheme, had a stimulating interaction with students and founders of the University.
The "Make in India" programme was launched by Prime Minister Narendra Modi in September 2014 as part of a wider set of nation-building initiatives. Devised to transform India into a global design and manufacturing hub, "Make in India" was a timely response to a critical situation: by 2013, the much-hyped emerging markets bubble had burst, and India's growth rate had fallen to its lowest level in a decade.
Amitabh Kant's visit to the Ashoka Campus kicked off with a thought-provoking and fervid round of questions and answers between Mr. Kant and the students. The topics of discussion ranged from developing labour skills, to working towards an environmentally conscious industrialization, to promoting start-ups. Kant highlighted that the objectives of the "Make in India" campaign include opening up the Indian economy, regulating the ease of doing business, and encouraging productivity, innovation and design amongst the young population.
He also emphasised the need for India to shift its focus from economic growth to industrialisation in order to create employment, while maintaining equal interests in the services and agricultural sectors. He asserted that this industrialisation should involve advances in transportation technology that allowed for sustainability. Further, he spoke about the way defence and aviation sectors have driven global economies to growth, and how India should learn from this.
The "Make in India" campaign has sparked a new optimism, and has attracted innovative models of doing business through technology and entrepreneurship. "While there is a global economic slowdown, India is growing at a rate of 7-9%," Kant said. He assured the audience that India was on track to being in the top 50 in the world in terms of ease of doing business.
The second half of the day saw a panel discussion comprising Mr. Kant and Ashoka founders Dhruv Agarwala, Co- founder of Proptiger; Anil Rai Gupta, Chairman and Managing Director, Havells India, and Ashish Gupta, COO, Evalueserve. Also on the panel was Prakash Chandraker, MD and VP, Schneider Electric. Kant reiterated the importance of urbanising over 700-800 million people within the next 35 years. He felt that opening up the economy would contribute to this significantly. Furthermore, he highlighted the need for cost competitive technologies and processes that could meet India's demands. Gupta from Havells India suggested that land and labour reforms could help reduce costs and encourage innovation in the industry.
Kant avowed, "No country has ever grown without its industrial sector." As a result, the "Make in India" campaign will structurally drive industry-oriented growth to develop the economy, people's lifestyles, jobs, and labour and their skills.
"Make in India" is a liberal approach to expanding the Indian economy's roots and penetrating global markets. This will entail improving labour skills, planning industrial corridors, and encouraging innovation. A flexible workforce that can adapt to changing problems is also crucial.
By the end of the day, Mr. Kant, had managed to open the minds of the students to taking a more positive stance towards "Make in India," and encouraged them to be patient, without looking for quick results.
(The writer is a first year undergraduate student at Ashoka University)