An entrepreneur who wants to create micro entrepreneurs
Three months into launching Dino, Soumit and Sourabh have much to share about what customers think about it and the learnings they have already had.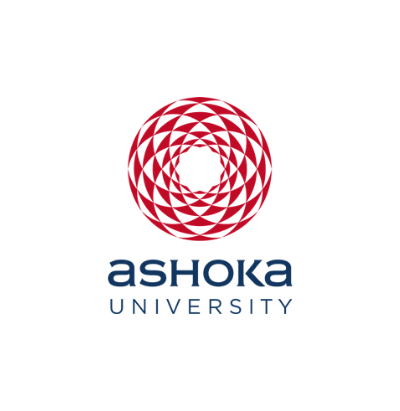 Office of PR & Communications
3 February, 2016 | 10 min read
Team Ashoka
Soumit Saha believes in having a bigger cake which he can share with others than to eat a small cake, all by himself. This is what reflects in the concept of his entrepreneurial venture— Dino, an online marketplace that enables home chefs to host paid dining experiences using their signature dishes for guests at their residence. Soumit founded Dino with his Co-founder Sourabh Gupta whom he met at BITS. "Through Dino, we want to create micro entrepreneurs in each household. Everyone loves some side income. The concept is also about cultures and preserving our family recipes. Food connects people and everyone loves home food," he says.
The idea of Dino was born as Soumit and Sourabh felt that people are losing the flavour of diverse cuisine home food and they don't eat these delicacies much. Whenever he witnessed friends and family hosting dinners at homes, he thought why not do this at scale and let people make money from it.
Soumit Saha, the founder of DINO and the owner of the Hunger Cycle cafe at Ashoka University, has worked in supply chain at a pharmaceutical major previously. He is an engineer from BITS Pilani and a Young India Fellowship Alumnus.
Just three months into launching Dino, Soumit and Sourabh have much to share about what customers think about it and the learnings they have already had. "We have done 20 hosted meals yet in our pilot and learnt a lot. Feedback has been good to great each time. We are flooded with requests from closet cooks," says Soumit. However, a startup's journey is not as smooth as it seems. Any young startup would have challenges in this competitive market and so does Dino. Though everyone loves home food but people don't want to pay a good price for it. "Customer's willingness to pay has been diverted heavily towards good decor, imported ingredients, chef statuses and a desire to be popular on social media. That's a key consumer insight," he says.

When did the entrepreneurship bug bite Soumit? He started his career with pharmaceutical company Cipla and claims it to be the best place to start it. "Imagine having to swim the ocean on your first day of learning how to swim. It helped me learn so much and so fast that it shaped my work habits of today. After two years, I felt that the time was right to execute my dream of having my own restaurant." As an ardent lover of food who comes from a family of passionate home chefs, food was the most familiar area for him start a business.
It is strange how small instances inspire people to build the biggest of empires. Soumit recalls when he was a Young India Fellow in the year 2012 , eminent Journalist and media anchor Prannoy Roy had laughed off at his four-year plan then to start his own restaurant saying that, it's got the highest fail rate. "So that word of caution was a motivator to start with meticulous planning," says Soumit.
Apart from this, there are numerous memories of Fellowship which have contributed heavily in developing his perspectives and outlook towards life. He says, "From Professor Dwight's teaching of how to work in a team to the case approach in solving business challenges by Prof Rajiv Lochan to understanding oneself and people around you from Prof. Kenwyn's classes, to appreciating design as a way to solve problems via ELM and Art courses to going into the depths of issues from my history classes, I feel I am the person I am today partly because of the mindsets the fellowship inculcated in me."
Plans ahead for Dino
Dino is planning a pilot in Assam and Kashmir soon. "We're also launching a budget line to target more users. Another metro city pilot will go off soon. A secret dinner format will be done in April-May. Dino will also start some experiential events curated by everyday folks around us. We're finding synergies with other YIF startups to collaborate." Dino will also be expanding its team this year by offering various internships and tying up with strategic partners.
It's a great time to be starting up in India and Soumit too is enthusiastic about his startup. "We are a very fickle consumer base and brutal competition so it's a worthy challenge. As we are a huge market in a growing economy, there is a lot of potential to scale-up," he concludes.