An Evening with Neil George, MD, Nivea and a Comic Book Author
The InfoEdge Centre for Entrepreneurship at Ashoka University hosted Neil George, the Managing Director of Nivea India, on the 3rd of November, 2022. A report by Abhirup Chatterjee (ASP'23)
Neil was invited to deliver a talk titled "Let's Talk Money – Pricing to Win" as a part of the course 'Strategies for Market Access' taught by Shantanu Bhanja and Nitin Chaudhry.
Starting the session with stories about Nivea's German roots, Neil went on to talk about the Nivea culture, the stringent global safety requirements their products follow, what a day in the life of a Nivea salesperson looks like on the shopping floor, and lastly, Nivea's go-to-market strategy in the Indian marketplace. To make things interesting, Neil posed questions for the students and every correct answer was rewarded with either a Nivea goodie bag or a signed copy of his own comic book 'Building the Perfect Beast: What really happens in Brand Management'. Needless to say, audience participation was abundant.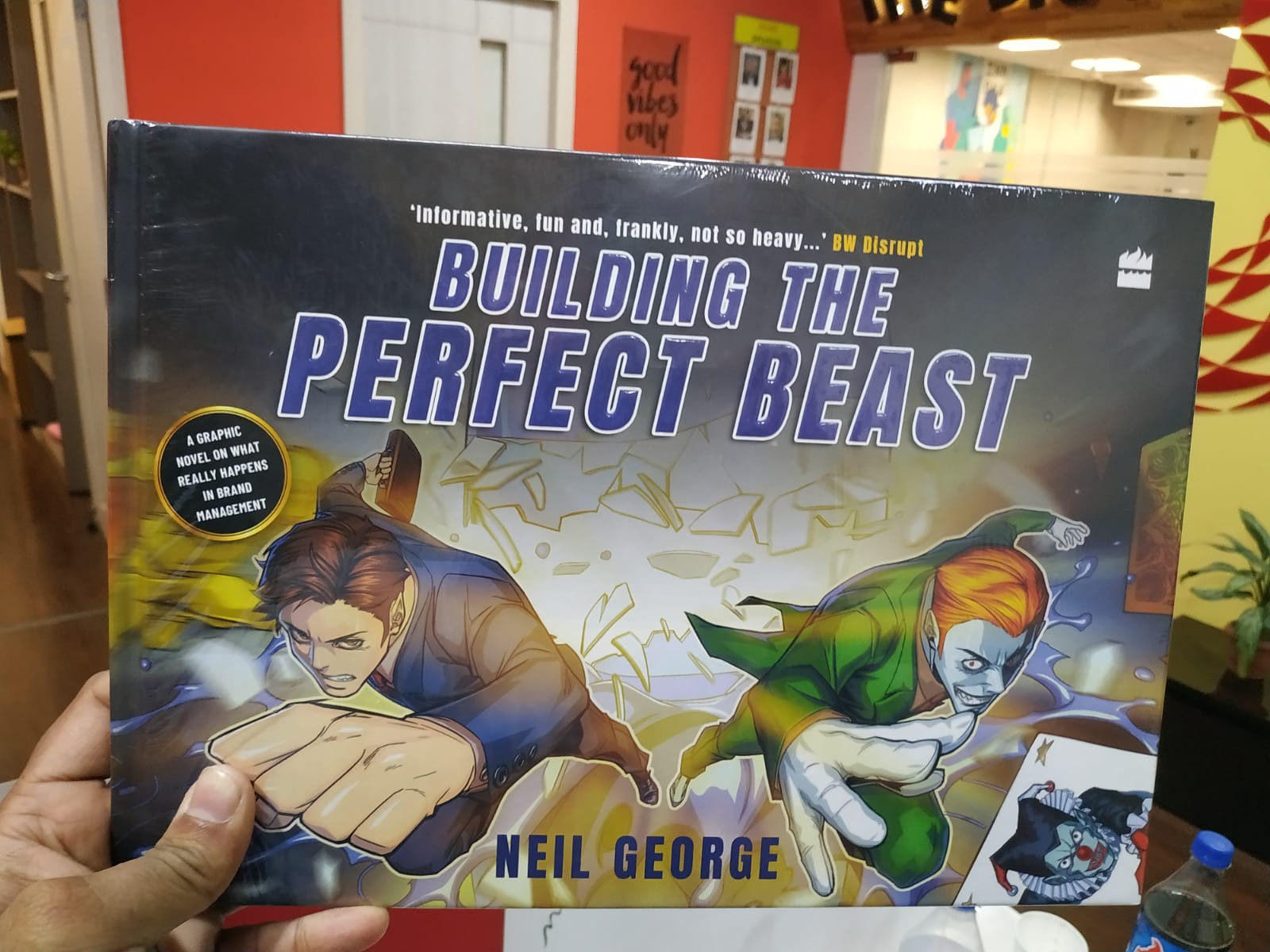 Neil did an interesting giveaway. He asked the students as to who all have used Nivea products and most of the class raised their hands. Neil went on to ask which products the students had used. However, there was one student who didn't raise their hand. Neil gave away a Nivea goodie bag to this student stating that from now on they can't claim to have not used Nivea. Like a true brand ambassador of Nivea, he probably created a potential Nivea customer in class.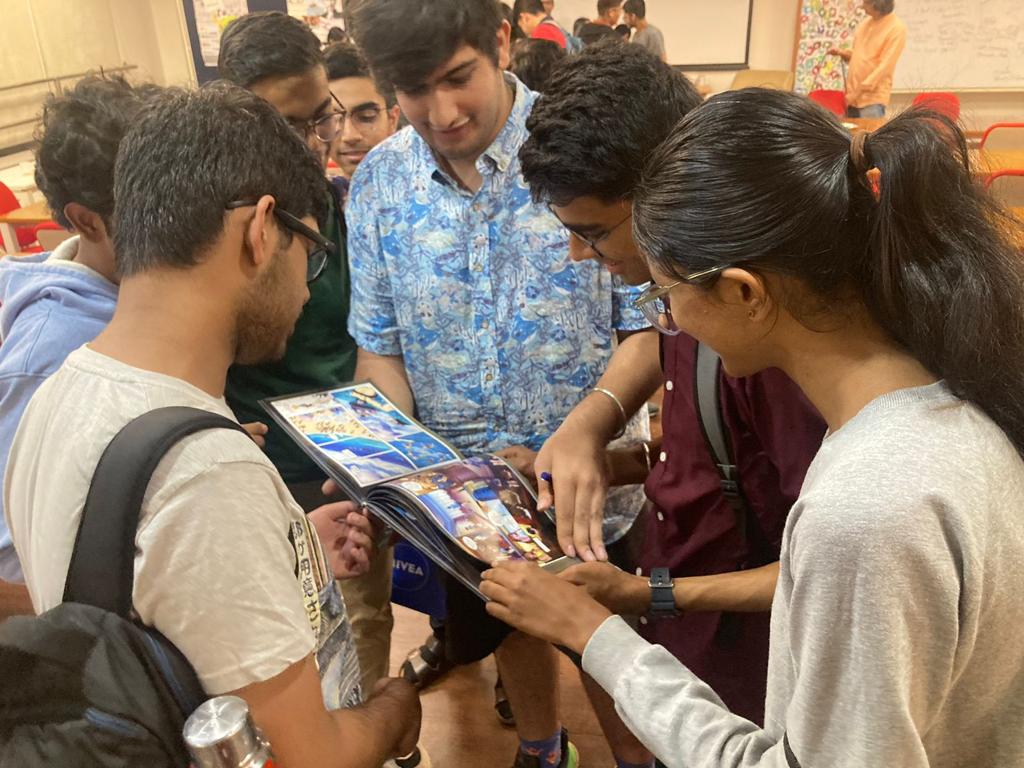 In a talk that lasted for more than an hour in the fully packed classroom, students got a glimpse into the ideas that have made Nivea the giant it is today in the Indian marketplace despite being significantly younger than its competitors. The biggest highlight of the session, perhaps, was when a student asked Neil for the story behind the comic book he has authored – a question that might have been on everyone's minds given how very few managing directors can boast of having published a comic book.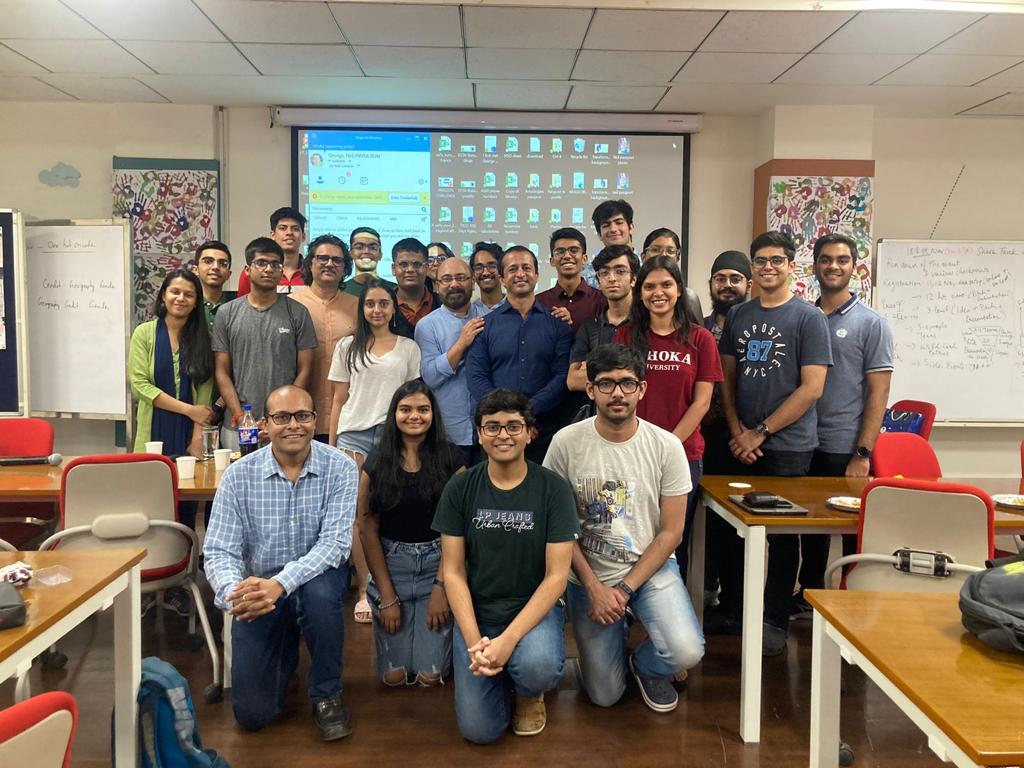 The idea of writing a book on brand management had come to Neil after he had left Reckitt Benckiser and was on a break before joining a private equity firm in 2010. During this hiatus from consumer products, Neil had many people visiting him for advice on brand management, with many asking the same questions. To share his knowledge with many more, he felt his calling to write and publish a book- something he thought he would have never done in his life. It was only later, after considerable market research and brainstorming, that he realized that he could use his childhood expertise in comics to make one himself – something no one had done before for marketing books. However, there was only one small problem – Neil couldn't draw.
After an extensive search around the internet, Neil found an artist based out of Moldova who could make a comic in the 'Dark Art' style he wanted. And thus, began a very successful relationship – one where Neil would send the artist the storyline for a chapter and the artist would draw the scenes. It was a long and arduous process where each page took up to a week to create! Slowly but steadily, in 3 years, Neil had managed to finish 8 chapters of the book with only a few left. All seemed to be going well when suddenly, the artist, whom Neil had never met, vanished into thin air.
With no response from the artist after numerous calls and emails, Neil felt dejected. He could try finding a new artist but there was no way another artist could recreate the style of the previous chapters. For the next 3 months, Neil shelved the idea. It was during this time he remembered his bosses from the past who would often tell him that he was full of great ideas but never good at executing any of them. Neil said this is what pushed him to complete the book and how keeping it shelved would only mean that his bosses were right about him. And so the search for artists began anew. This time, he found artists much closer to home – a duo named XongBros based out of Kolkata. This time, the process was much quicker and soon, Neil was back where he had lost the Moldovan artist. For this iteration, after some feedback from friends, he decided to create a few more chapters with more fantasy-like elements. Finally, the comic book was complete and the only thing left to do was to publish it. But that came with its own challenges.
"It's a comic book" and "This won't sell" were the frequent responses he was met with from publishers. Not willing to give up, Neil self-published despite naysayers declaring the project doomed. During this time, he reached out to Shantanu Bhanja for his help with marketing. He connected Neil with the current Editor-in-Chief of Hindustan Times, Sukumar Ranganathan. Sukumar featured him in an article in the Mint Magazine and before long, every media house was talking about the curious case of an MD who has self-published his own comic book. With such promotion across the country, it finally caught the attention of publishers. Soon enough, Harper Collins approached him and, as Neil recounted teary-eyed, a passion project that had started 8 years ago was finally published in December 2018.
And how did Neil celebrate this milestone? He mailed all his former bosses a published copy of his comic.
Neil for sure demonstrates some of the practices to thrive mentioned in the book Leapfrog by Prof. Priyank Narayan & Prof. Mukesh Sud, like Develop Grit – the art of endurance, Nudge Yourself – tricks that work for you, and Think Entrepreneurially – the audacity of asking.
---
Edited by Ekanto Ghosh, Manager at InfoEdge Centre for Entrepreneurship, Ashoka University.