An introduction to the Centre for Writing and Communication
By integrating the CWC into the core of its academic programme, Ashoka University distinguishes itself from its institutional peers in India.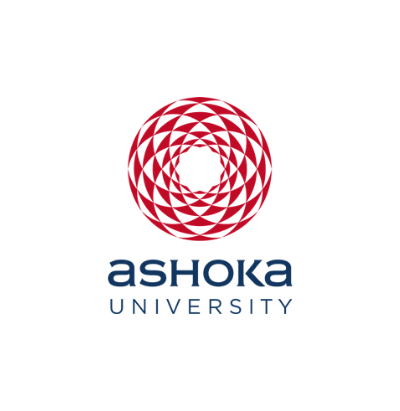 Office of PR & Communications
4 March, 2015 | 5 Mins read
Ashoka University re-launched its Centre for Writing and Communication (CWC) in January this semester, with an expanded roster of programmes and tutors to address the diverse writing needs of its undergraduates, Young India Fellows (YIFs), faculty and staff.
"A Liberal Arts education emphasises critical thinking and writing skills: our students learn both to think analytically and innovatively and to express themselves cogently and lucidly. At Ashoka University, we see the CWC as a key component of this academic training," says Jonathan Gil Harris, Dean of Academic Affairs and Professor of English.
Although writing centres are well established at Liberal Arts colleges abroad, they are rare in India. Professor Jitender Gill who serves as senior advisor to the CWC has over two decades of experience teaching English to undergraduates and postgraduates at Delhi University. "Indian students who come out of the CBSE and, to a lesser extent, ICSE systems are not given any critical thinking and writing training," she says, adding that "unfortunately, this lack is not addressed by our university system either." By integrating the CWC into the core of its academic programme, Ashoka University distinguishes itself from its institutional peers in India and enables its students to contribute to international scholarship on an equal footing.
The CWC's nine part-time tutors represent different fields of writing expertise, ranging from academic writing in the Humanities and Social Sciences to Journalism and Science Writing. The CWC also includes a tutor who works with students from non-English-speaking backgrounds. Some tutors are drawn from the Ashoka community – these include Ashoka Research and Training Fellows and a former professor from the YIF programme – while others have been recruited from universities and allied professions in Delhi.
Taken together, the CWC team is superbly equipped to offer one-on-one tutoring, group sessions and larger workshops that run the gamut from pre-writing exercises and thesis development to final editing and proofreading. Earlier in February, the CWC conducted a mandatory workshop for undergraduate students on How to Work with Various Sources, which covered citation and documentation styles and discussed how to avoid plagiarism. (This workshop will also be offered to YIFs.)
More recently, in active collaboration with faculty, the Centre has hosted specialised group sessions for students in Professor Aparna Vaidik's Trends in History and Critical Thinking Seminar; Professor Harris' Forms of Literature; and Professor Malvika Maheshwari's Social and Political Formations. The group sessions helped students think through their writing assignments, with specific recommendations on how to develop and defend a succinct analytic argument. Next, CWC tutors will visit Professor Aruni Kashyap's academic and creative writing classes where they will work with students on how to analyse academic texts and edit fiction. Workshops on science writing are forthcoming.
"We are very excited by the CWC's potential to work with faculty in training outstanding Liberal Arts graduates," says Professor Harris, "and we're proud to be building a flagship facility that can serve as a model for other Universities in the country."
(The writer is senior coordinator at the Centre for Writing and Communication)