Ashoka at the Jaipur Literature Festival 2016
Young crowd, eminent authors and captivating panel discussions – the key takeaways of Ashoka community from the grand literature festival.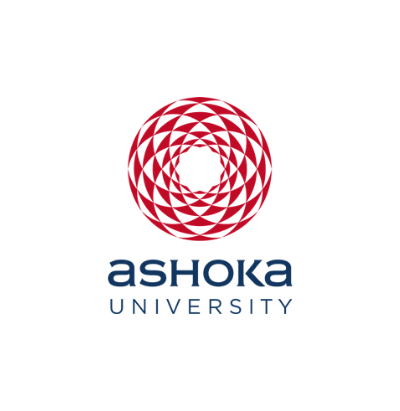 Office of PR & Communications
1 February, 2016 | 10 Mins read
Love for literature can be addictive and irresistibly alluring. Taking a break from the chilly winters and a hectic schedule on campus, faculty members and students of Ashoka University made it to Diggi Palace in Jaipur this year to attend the grand Jaipur Literature Festival (JLF) 2016. While faculty such as Saikat Majumdar and Urvashi Butalia graced their designated panels at the JLF, a group of students joined the festival to satisfy their hunger for literature and love for reading. Here is a peek at what the Ashoka community and a few publishers have to say about the event, its highlights and the excitement that it radiated.
Urvashi Butalia is Visiting Faculty at Ashoka University, and also the founder of Zubaan Books, an independent feminist publishing house. Commenting on the high points of JLF she says, "The key highlight at the festival was the number of panels with women speakers. Feminist subjects such as women rights, women's writing and women in the Middle-East were widely discussed this time. An interesting factor was to see a large number of students who came to attend the event. There was a young crowd from schools and colleges across the country. I am amazed to see how many young people want to be writers and learn about the art of writing."
Butalia, author of the award-winning oral history of Partition, The Other Side of Silence: Voices from the Partition of India among many other books, spoke on the 'Great Partition'. The session was moderated by Vazira Zamindar, Associate Professor of History at Brown University. Butalia feels that partition sessions are always very emotional and people always come up with their own personal stories which they want to share. Speaking about her session at the JLF, she said, "I hope that what audience took away from this talk is the urge to continue the attempts to know more about the importance of understanding the consequences of partition. People should also start looking at it in a multilayered manner and not just stick their research to looking at the political impact or history of majority population of partition. It is also equally important to know how did the minority deal with it? How did gender deal with it? That is what people need to understand."
Shubhangi Karia, a first year undergraduate student at Ashoka, went to the JLF with a group of friends. For her, the most interesting aspect of the festival was that every panel discussion she heard could be related back to what she studies at Ashoka. "From topics of desire in the ancient world, or economics today, we felt as if we had bits of information to add to each panel we attended. This is because, interestingly, we had discussed many of these topics in our classroom at Ashoka." She was fascinated by speakers like Margaret Atwood and Stephen Fry, who stole the show with their wit and charm. Poet extraordinaire Gulzar had people perched up on trees just to get a chance to see him better. "The festival was a perfect mixture of diverse topics and people," said Shubhangi.
Jonathan Gil Harris, Dean of Academic Affairs at Ashoka University and Professor of English, could not make it to his panel at the JLF this year, but he certainly knows what drew students to the event. "At Ashoka, I have met so many young people who are not only voracious readers but writers as well. The scenario today is not what it was 100 years ago, when most writers were upper-class men of leisure who wanted to spend a year writing a 900 page novel. Today, writers are people from all classes, who are finding literature the best way of not answering but rather asking the questions that they may have. This is also what Ashoka is all about––giving students a venue to ask questions rather than giving them ready-made answers. It's a place created to ask questions, and subject everything to critical scrutiny." He noted that people go to festivals like the JLF not only because of how big these events are, but also because the panel session inspire genuine curiosity. Harris feels that the reason for Ashoka students to attend these fests is not just because they are taking courses in literature, but also because they are in an environment where they like shaking things up.
Saikat Majumdar, Professor of English at Ashoka, who went to the JLF for the first time this year, saw many familiar faces. "The crowd ranged from the young to the elderly, but students were especially visible. I sat in a Ruskin Bond session amongst an ocean of schoolchildren. I think the festivals are doing a good job mobilising and collaborating with schools and colleges. There was a large group from Ashoka, and it was lovely to see many of my students from last semester, especially from my 'Literature in the World' class."
Majumdar's session was a conversation between him and eminent author Kunal Basu about their recently published novels, The Firebird and Kalkatta respectively, both set in new terrains of the city of Kolkata that have not really been written about. It was moderated by writer and journalist Nilanjana Roy. "We spoke about memory, experience and research, and our writerly relationship to the city of Calcutta, both of us having lived away from the city for a long time––Kunal in the UK and I in the US." Majumdar commented on the good audience participation but had some reservations. "My only criticism of the way the session was planned is that it need not have been culturally defined, as it is not true that one had to be really interested in the city of Calcutta to read these two novels– their stories are more universal. Still, Calcutta has been something of a literary landmark in India, and I'm happy that there was a session devoted to this city," he said.
The vast number of students from Ashoka and other youngsters attending festivals across the country and seemingly increasing readership could lead one to presume that there are higher book sales. This is not necessarily true. Chiki Sarkar, publisher at the newly launched publishing house Juggernaut Books, feels that the reason for this is simple. "Lit fests have nothing to do with book buying or reading. No one sells many books in the fest. So it's about a bigger culture of performance and events that Indians want to be a part of." Butalia agrees with this assessment by explaining that while the love for reading is increasing in youngsters, people now read through different mediums such as phones, kindles or laptops, leading to a decline in book sales.
With stories of the JLF still echoing in the corridors of the Ashoka campus, one can hear plans being made for JLF 2017 already.
(The writer is Manager, Communication and Media Relations at the University)