Ashoka brings art and culture alive
Dharohar, the art and cultural society of the University exposes students to a variety of traditional, classical and folk art forms like Kathak and Bhapang through the greatest exponents in the field.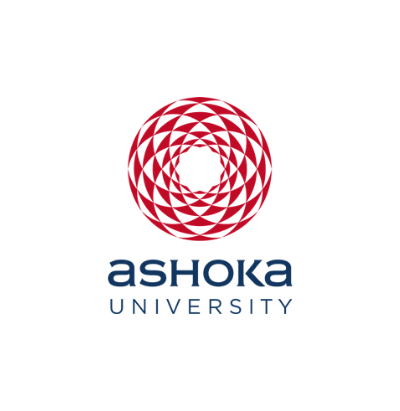 Office of PR & Communications
1 March, 2015 | 5 Mins read
Ashoka University launched its Art and Cultural society 'Dharohar' in February this semester, with a vision to delve into all Indian art forms, ranging from classical music, dance, oral traditions to craft traditions. The Society aspires for a culturally aware, sensitive and vibrant Campus. It also encourages maximum participation from students, Young India Fellows, faculty and staff members.
"Through Dharohar, we promise to expose students to traditions, cultures and subcultures across the length and breadth of India. One need not be close to an art form only as an expert…one can also simply be a rasik! As an educator, I believe that such awareness and sensitivity as an audience form a significant aspect of holistic education and scholarship," says Rashmi Singh, Director, Office of Student Life and staff advisor to Dharohar.
Within a few months of its inception, the society has collaborated with organisations such as Jaipur Virasat Foundation and Spic Macay, to bring to Campus and expose students to a variety of traditional art forms through the greatest exponents in the field. As a full-fledged society of the University, Dharohar has 13 student members, along with staff advisors, Vishes Kothari who is a faculty member and Rashmi Singh from office of Student Life.
Dharohar began its initiative with hosting its first cultural evening, a Kathak recital by eminent danseuse Smt Shovana Narayan. The event was organised in collaboration with Society for the Promotion of Indian Classical Music and Culture Amongst Youth (SPIC MACAY). The event saw an enthusiastic and enthralled audience, captivated by the splendid performance. The highlight of the evening was in the interactive nature of the recital, wherein Shovanaji engaged with the audience, transforming them into a participant in the art form and not merely passive viewers. The artist-audience interaction not only entailed "farmayish" but also involved Shovanaji quizzing her audience about the depictions that she performed through her dance – the recital was truly a conversation through the language of Kathak. The performance was spellbinding and left the audience only longing and yearning for more.
Dharohar also played host to Jumma Khan Mewati, a master Bhapang artist, singer, songwriter and poet of the Muslim Jogi community from Alwar, Rajasthan. The community has its unique heritage of folk music comprising of devotional songs dedicated to Hindu gods as well as ballads narrating mythological tales. Bhapang, a plucked one-string percussion instrument, is an integral part of this tradition, is often referred to as the "talking drum".
Jumma's compositions are topical and provocative – addressing sensitive and critical social issues, his songs deliver intense spiritual and political commentary. At Ashoka, Jumma touched upon pertinent social issues such as female foeticide through his art form. An open air baithak with a mesmerising performance by Jumma Yogi and his troupe, truly created magic and captivated the audience.
Dharohar hopes and aspires to build and nurture a community sensitive and aware of Indian traditions around art and culture through its various endeavours.
(The writer is Programme Manager, Office of Student Life)