Ashoka Faculty Saikat Majumdar selected as Fellow at Newhouse Center for the Humanities, Wellesley College
Majumdar is looking forward to autumn this year, a time that promises to be simultaneously quiet with work and busy with some travel for him.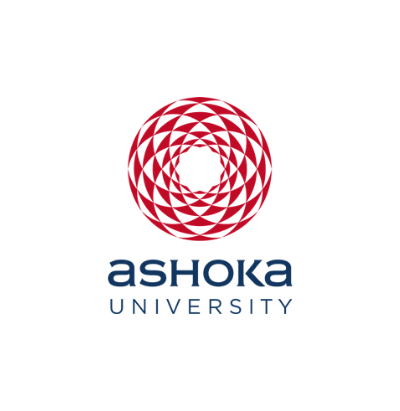 Office of PR & Communications
30 April, 2017 | 7 min read
April, 2017: Saikat Majumdar, Professor of English and Creative writing at Ashoka University has recently been selected as a Fellow at the Newhouse Center for the Humanities at Wellesley College for the 2017-18 academic year. The mission of the Center is to promote and enhance creative, critical thinking in the humanities and the wider arts.
"The Newhouse Center, and particularly its current director, Anjali Prabhu, has been seeking out Indian writers to come and spend time at the Center to research, write, and participate in public readings and conversations. The Mumbai-based writer, Jerry Pinto, is a current Fellow. When I was invited to apply, I saw this as a wonderful opportunity to spend time in the Boston area to work on my writing and participate in its intellectual and artistic life," says Professor Majumdar. He added that several people whose work has inspired him in various ways have visited and spent time at the Centre recently in different capacities: Amitav Ghosh, Salman Rushdie, Ato Quayson, Jhumpa Lahiri, Derek Attridge. "The recent intellectual and artistic currents eddying around the Newhouse Center seemed particularly attuned to the kind of work I do. I was awarded the fellowship early March this year, and shortly after that I went to Wellesley to read from my recent novel as part of their Spring lecture series," he says.
Majumdar expressed his gratitude by explaining that when the Provost of Wellesley, Andrew Shennan, realized that the fellowship had gone to someone from Ashoka, he offered to tailor the Spring semester of the residency as part of an Ashoka-Wellesley faculty exchange program, which Majumdar's visit is supposed to initiate. "I'm now very happy that an award that arrived as a recognition of my work has concluded as something that also enhances the partnership between the two institutions," he notes.
Time to think, research and write in a rich and supportive atmosphere is always a nice thing for a writer. Majumdar is trying to complete a new novel this summer, and when he is in residence in the Newhouse Center in the autumn, in all probability he will spend time revising this draft and bringing it closer to the final shape. He also has a non-fiction book on liberal arts education in India due out next year, where a key resource is the theory of multiple intelligences pioneered by the Harvard educationist Howard Gardner. "I've been in conversation with him (Howard Gardner) over the last couple of years. We plan to meet and work closely in autumn as Wellesley is quite close to Harvard. And there is much to learn from Wellesley, which is one of the finest liberal arts colleges in the US and I hope I can bring that experience back to Ashoka when I return," he informs.
Majumdar is looking forward to autumn this year, a time that promises to be simultaneously quiet with work and busy with some travel for him. His last novel, The Firebird, came out in a new American edition this April under the title Play House, and he is scheduled to speak about the book in different venues across the US, including JLF@ Boulder in September. "But," he says, "I can't really go away from Ashoka for too long. I have many responsibilities at this university and I'll miss working with the students here. So even though I'm a Fellow for the year, I'll actually be dividing my time between Delhi and Boston so that I can also continue with some of my teaching and supervision here." he tells us.