Ashoka hosts its third Founders Day on 28th January
Founders Day 2017 : Student speeches, Shakespearean flavour and historical-political stories.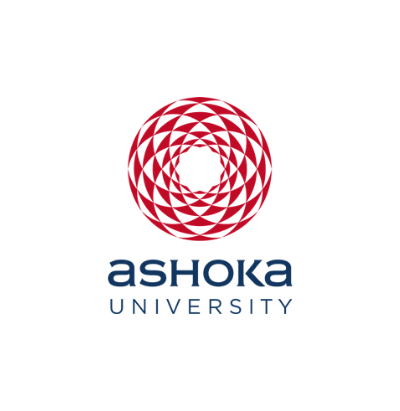 Office of PR & Communications
29 January, 2017 | 8 min read
By Sanjna Sudan
"How did they even think about it? To have the courage to bring something like this to India" asked a neatly dressed McPherlain Chisenga Chungu, an undergraduate student from Zambia. Chungu is one of the many international students who arrived at Ashoka University with hopes and dreams of pursuing a liberal arts education in India. Before a fairly large audience comprising founders, faculty and students who had assembled together to celebrate the Founders Day on 28th January, 2017 he said, "I would always be grateful to Ashoka, because I believe that Ashoka is a place where hard work is rewarded." This sums up what the third edition of Founders Day at Ashoka was like—stakeholders of this unique philanthropic initiative in India came together to celebrate their creation.
Neither the cold nor the fog could mar the warm and cheerful banter amongst students, founders, faculty and staff who began the day reminiscing Ashoka's early days over coffee and biscuits.
'We have a little under a thousand students on campus today,' informed Founder and Trustee Ashish Dhawan during his session 'Update on Ashoka' where he addressed all 94 founders about the developments at the University. "Our plan really is to go from a 1000 to 2200 students by the year 2020. New exciting programmes will be starting soon. This year, our board approved the 'Ashoka Ph. D programme', across a variety of disciplines", he added.
Prof Rudrangshu Mukherjee who has recently been named the Chancellor of the University after completing his three-year tenure as the Vice-Chancellor said, "When Pramath and Vineet (founders of Ashoka) first brought me to this site somewhere in 2013-14, I didn't quite believe that a new university will be started here. So frankly, it is quite difficult to track this journey. And some very wonderful committed people have worked tirelessly to make this campus, and then finally build this university."
Following Prof. Mukherjee, Principal Academic Advisor Prof. Malabika Sarkar discussed the new sciences programme at Ashoka, "We've actually completed the circle that makes education holistic. What was missing from Ashoka was natural sciences and in 2017 we have introduced both physics and biology," said Prof. Malabika Sarkar, while discussing her experience of developing an advisory committee and curricula for the new programmes at Ashoka.
Eminent Faculty at the university spoke about different aspects ranging from history to politics to literature. Prof. Srinath Raghavan and Prof. Vinay Sitapati delivered talks on their books – '1971: A Global History of the Creation of Bangladesh', and 'Half Lion: How PV Narasimha Rao Transformed India'. While Prof Raghavan gave a historical and political context to 'The Emergence of Bangladesh', Prof Sitapati shared brief anecdotes from Rao's personal and professional life to build a narrative about the person he was.
Dean of Aacademic Affairs, Prof. Jonathan Gil Harris, then, engaged the audience in a fascinating session on 'Shakespeare and Bollywood'. Gil compared and discussed the different renditions of Shakespeare's classic plays in Indian cinema and beyond. After this, the audience moved to Reddy's Auditorium.
"I was inspired by the conviction they had about making history through building Ashoka University," said McPherlain Chungu about meeting Ashoka founders and staff for the first time when he landed in India. His speech flagged off a series of student speeches, where each of the students from the current YIF and UG batches to alums told the audience how Ashoka had changed their lives.
Phurbu Dolma, an Undergraduate student at Ashoka gave a resounding speech, where she discussed how she felt after returning from a study abroad programme on a scholarship to Sciences Po Paris- a historic moment for her village. "When I got back home from my study abroad programme at Sciences Po, people came in droves to my house to know about my experiences there. They asked me about the weather, the travel, the streets and what not. I know why they were asking that. They wanted to live those experiences through our conversation' she said. Phurbu hails from a small village of 60 houses near Kalimpong in West Bengal and came to Ashoka on a full scholarship and has been on the Dean's List for three consecutive semesters.
It was not just the current students, but also alumni who had inspiring stories to share. YIF alum, Dhaneesh Jameson showed the audience a brief sneak peek into his short film 'Wilson Pereira', while Praveen Khanghta, a class valedictorian from the 2014 batch of the Young India Fellowship, spoke to the audience about how being in the education sector- first as a Teach for India fellow and then as an employee of Central Square Foundation, had made him question his own education.
Raghavi P from Tamil Nadu and Maliah Khan from Karachi, Pakistan, both fellows from the current YIF batch, then discussed their journey before and at the fellowship. The series of speeches was then concluded by an address by Amit Chandra and a round of Q and A, before heading for a brief campus tour and lunch.
Each aspect of the Founders Day spoke of warmth, gratitude and amazement about how far Ashoka had come in just a few years. As Prof. Rudrangshu put it, "Many amazing people had put aside their high paying jobs and opportunities abroad and used their intellectual capital and time to build something like this in India; hoping that more and more students get to live and enjoy the pursuit of an inter-disciplinary education."