Ashoka launches the Entrepreneurs in Residence Programme
The EiR programme is designed to provide a supportive Launchpad for aspiring entrepreneurs from Ashoka and has triggered a wave of innovation on campus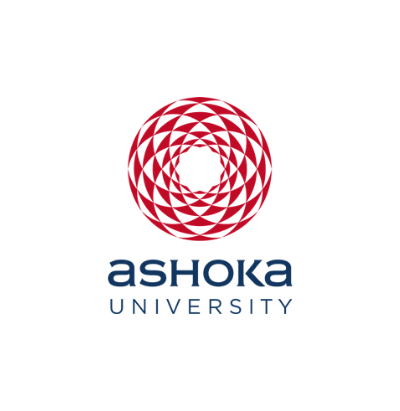 Office of PR & Communications
21 July, 2015 | 8 min read
July, 2015: This year, five Young India Fellows have come together to form the first batch of Entrepreneurs in Residence (EiR) for the Centre for Entrepreneurship housed at the Ashoka campus. The EiR programme aims to provide a support platform for aspiring entrepreneurs at YIF; they get the opportunity to nurture their business ideas while being in a university environment. These entrepreneurs have access to the ever-growing and diverse network of mentors, alumni and other fellow entrepreneurs at Ashoka.
The Fellows from the Class of 2015 – Anirudha Verma, Anoop Maurya, Apoorva Kamat, Dhruv Sharma and Sruthi Kande – have already begun their journey as entrepreneurs and are working diligently on their respective projects.
"The EiR programme is designed to provide a soft landing to aspiring entrepreneurs from Ashoka and has got a keen response from the Fellows, who are excitedly working on their ventures," said Priyank Narayan, Director of the Centre.
Fellows have come up with innovative ideas and some of them are working tirelessly with a desire to give back to the society they live in. For instance, Apoorva Kamat and Sruthi Kande are busy meeting cobblers in Churu, Rajasthan as they decide on the design for the next range of products for their start-up, Karmantik. The start-up aims to foster sustainable livelihoods for artisans by reviving and preserving their traditional craftsmanship and helping them pass on their knowledge to future generations. Through their start-up, Apoorva and Sruthi wish to provide these craftsmen with the respect, better working conditions, market and livelihood opportunities that they feel they truly merit.
"We're trying to get shoe-makers in Churu, Rajasthan to come on board for the project and are tirelessly working towards our goal to make exquisite and comfortable handcrafted footwear for the urban market," says Sruthi. Apoorva Kamat, who was a Gandhi Fellow before he came to the YIF, feels that the EiR programme has presented them with a perfect opportunity to help their project incubate and flourish.
Each Fellow has a different reason for choosing to go the entrepreneurship route rather than after a regular job, "We came in to Ashoka knowing that we wanted to be entrepreneurs. We had some sketchy ideas of what we wanted to do. Engaging with every aspect of the Fellowship helped us arrive at our present idea. At the start of our entrepreneurial journey, we feel great to be in a simulating environment," said Dhruv Sharma. Dhruv is working with Aniruddha Verma to create a platform that offers customised, individual and team experiences of varying durations to help students, graduates and young professionals make informed professional choices and career transitions.
Through their startup, Emergence, the duo will allow access to quality experiences that ease early stage 'what next?' decision-making. The two Engineering graduates hope to create something fresh and game-changing in the space for supplementary education and non-traditional experiential learning.
Another Fellow who feels the need to address grass-roots issues in India is Anoop Maurya. An alumnus of Jawahar Navodaya Vidyalaya, he is creating a platform for its 1.2 million strong alumni network, where they can connect and come together to give back to their school. JNV is a fully-funded residential and co-educational schooling system for rural students with more than 596 branches across the country.
Anoop intends to create a team of 60 like-minded individuals (professors, principals, teachers, lawyers, CAs, entrepreneurs and social activists) from more than 14 states of India and bring them together as the founding members of this mentorship project. ''The ultimate aim of the project is to create an effective ecosystem with a dual objective of focusing on learning and then creating leadership in the school education system of India,'' says an excited Anoop.
The CFE is already giving guidance and help through its resources to six other start-ups other than the ones under the EiR. This cohort of five will continue to work for their start-ups at the Centre for the next six months, after which the Centre will accept fresh applications.