Ashoka University celebrates Founders' Day
Eighty philanthropists, businessmen and entrepreneurs came together to support the University; Chief Minister of Haryana, Shri ML Khattar, graced the occasion.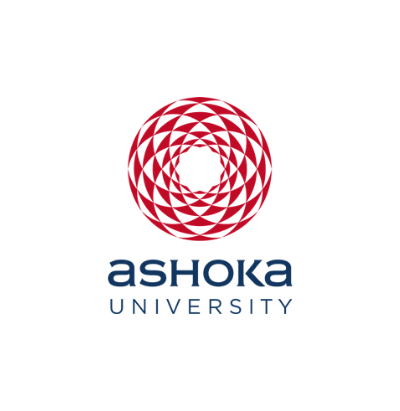 Office of PR & Communications
2 February, 2016 | 10 Mins read
On a foggy morning on the 31st of January, founders, faculty, and students of Ashoka University gathered for a celebration of Ashoka University's second Founders' Day. The Honourable Chief Minister of Haryana, Shri ML Khattar, graced the occasion as the Chief Guest.
Founder and Trustee, Ashish Dhawan and Vice Chancellor Rudrangshu Mukherjee kicked off the day by talking about their visions for Ashoka––to make it one of the best universities in the world. "By 2020, we aspire to go from 80 to 200 founders. The University aims to facilitate 2000 students and 150 faculty members within this time period." With ambitious academic achievements, this inspiring goal is truly, as Professor Mukherjee said, both simple and difficult.
The crowd was then taken on a journey of myth and legend by the Vice Chancellor. With unparalleled eloquence, the descriptive storyteller held his audience in thrall through his recitation. He told stories of the two times that Lord Dharma tested the eldest Pandava, Yudhishthira. Yudhishthira's ethics, his moral judgements and his loyalty exceeded the Lord's expectations, and he was rewarded both times. Professor Mukherjee set these as the example he hoped Ashoka University's students would emulate.
This was followed by a kathak performance by the students. Trying to use Indian mythology, music, poetry and dance to define the word "feminism" for and Indian audience, the dancers proposed a new idea––the goddess Kali, instead of Vishnu's avatar Kalki, would come to save the world. This powerful act was complimented by another student performance––a medley of Western and Indian classical music. Energising and beautifully orchestrated, these acts became the talk of the day.
Aman Kaleem, YIF alumna, screened her documentary film Shaadi, Sex aur Parivaar. Her film showcased the lives of three women, and explored through them the binding ideas of marriage that prevail in India. The artistic filming was enhanced by the breathtaking honesty with which she handled the subject matter.
Pro-Vice Chancellor Vineet Gupta and Founder & Trustee Pramath Raj Sinha too addressed the audience and spoke of Ashoka's achievements thus far. The Honble Chief Guest, in his keynote address said, "India has a long standing association with Emperor Ashoka who set the benchmark for an Ideal State 2000 years ago. In fact, our national emblem, the most important symbol of India, borrows from his rule. Ashoka University, in that context, gains further significance in its attempt to set a new benchmark for higher education in India. The University offers liberal arts courses, has a global pool of faculty and a group of students who are sure to be future citizens that India can be proud of. From a time where Indian students used to look at foreign shores for higher education, I think it is because of universities such as Ashoka that Indian students today are meeting their needs within their country itself."
He also spoke about the launch of the unique Chief Minister's Fellowship Programme (CMFP). The Haryana government signed a Memorandum of Understanding (MoU) with Ashoka University for the fellowship. The CMFP will introduce young leaders with high potential into the district administration with the intent of monitoring and supporting the key initiatives of the Office of the Chief Minister, Haryana. Speaking about the Fellowship, he added, "We strongly believe that youth is the biggest asset of a nation. The government of Haryana seeks to benefit from the energy of the youth as well as give young professionals a chance to be a part of governance."
As part of the programme, students of the University talked about the different ways in which Ashoka has helped them personally. Young India Fellow Hari Nath spoke about how Ashoka helped him realise what he really wanted to do in life and how he wanted to help others, rather than just work in a corporate job.Undergraduate student Nishtha Jaiswal, in her witty speech told her story about how Ashoka taught her the history of India––a country that was her own but never felt so because she had barely lived here, until she finished her first semester in Ashoka. Chakshu Chhabra gave insight to her involvement with the Centre for Studies in Gender and Sexuality and said that it had made her more open and accepting of people, confident, and unashamed.
With 80 philanthropists, businessmen and entrepreneurs joining the Founders' Day celebrations at Ashoka University, the founder base of the University is seen to have continually grown since the University's inception. Supporters of Ashoka, comprising a large number of High Net Worth Individuals (HNIs) and a few CSR arms of corporates, have contributed to the University in varying ways. Some of the supporters who were recognised on the occasion include Ashok Trivedi, Managing Partner, SWAT Capital and Co-Founder, Co-Chairman, IGATE Corporation, who has helped create the Ashok Trivedi Centre for Political Data; Amit Chandra, Managing Partner, Bain Capital, who has helped setup the Centre for Social Impact and Philanthropy (CSIP); Satish Reddy, Chairman, Dr. Reddy's Laboratories, who has contributed to the creation of the University auditorium; Dilip Shangvi, Founder and Managing Director, Sun Pharmaceuticals, who has contributed to the library; Harshbeena Sahney Zaveri, President and Managing Director, NRB Bearings, who has helped forge a partnership with her Alma Mater Wellesley College and the CSR arm of Genpact Ltd., that has helped set up the Genpact Centre for Women's Leadership (GCWL). The total philanthropic capital raised so far has crossed INR 400 crores and plans are on to increase the number of contributors to Ashoka to exceed 100 over the next few months, making it the largest collective philanthropic initiative in Indian education.
(The writer is a First Year Undergraduate Student)