Ashoka University launches the Trivedi School of Biosciences
Ashoka University held the formal launch of the Trivedi School of Biosciences, on January 25, 2020. The school is being established with the generous philanthropic contribution of Founder and Trustee, Ashok Trivedi.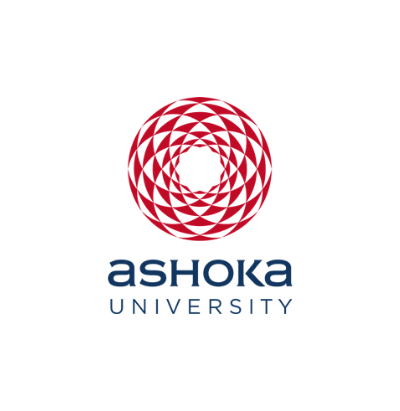 Office of PR & Communications
26 January, 2020 | 6 min read
On 25 January 2020, Ashoka held the formal launch of the Trivedi School of Biosciences. The Scientific Advisory Board for the School will be led by Nobel Laureate and President of the Royal Society, Sir Venkatraman 'Venki' Ramakrishnan. Other members of the Board include Nobel Laureate Jack W. Szostak (Professor of Genetics, Harvard University), Satyajit Mayor (Director, National Centre of Biological Sciences (NCBS)), James Collins (Professor of Biological Engineering, Massachusetts Institute of Technology), and Ronald Vale, (Vice President, Howard Hughes Medical Institute). They will help establish the research and teaching agenda.
Speaking at the launch, Ashok Trivedi, Founder and Trustee, Ashoka, and Managing Partner, SWAT Capital, said, "If the 20th century was the era of computing, the 21st century will be the era of biological sciences. When advances in biological sciences, bioengineering, and advanced computing come together, they form a capability called synthetic biology which is one of the focus areas for Ashoka. It is particularly relevant to India because it has applications in infectious diseases, agriculture, water, air, and it can produce energy from biomass. Even the venture capitalists and the capital markets are waking up to it. This is the time to be in biotech." He further added, "Our goal is to make the Trivedi School of Biosciences the best school in biosciences in India in five years and the best in Asia in 10 years."
The newly launched School will focus on research in emerging areas in biology such as synthetic biology, data science (including applications of artificial intelligence), biodiversity, ecology (including chemical ecology) and evolution as well as innovations in undergraduate and postgraduate biology education. It will place emphasis on both discovery science and its applications towards addressing wider social problems.
Satyajit Mayor, NCBS said, "Biosciences is the science of the century and its potential is unprecedented. Research in this area can contribute immensely to India. A very important part of biological sciences is how it can impact both health and agriculture."
While expanding on its pedagogy, LS Shashidhara, Dean, Research and Professor of Biology at Ashoka added, "We are working on innovation and research in pedagogy. As biology is a relatively new field, there isn't one established pedagogical method. Ashoka will invest resources and people as well as train other faculty and researchers in the country so that the innovation in biology education happening on our campus can be taken forward across India."
Ashoka will start its global search for new faculty, led by Malabika Sarkar, Vice-Chancellor, and LS Shashidhara. Six exceptional faculty members and 12 PhD scholars are currently working on diverse projects. With the new state-of-the-art research infrastructure, this number is expected to grow exponentially. Ashoka is looking to grow the school to a strength of 250 students and faculty by 2025.
Concluding the event, Malabika said, "Ashoka is a journey and the Trivedi School of Biosciences is very important in that journey. Our journey in the natural sciences began in October 2015 with a meeting of the Ashoka University Science Advisory Group and from there the growth has been enthralling. We believe that from the new school, endless forms of research and discoveries will grow."