Ashoka University welcomes Undergraduate Class of 2020
Between 20th and 27th August 2017, Ashoka University welcomed 394 undergraduate students to the campus at Sonepat. Here are a few glimpses from the Orientation Week.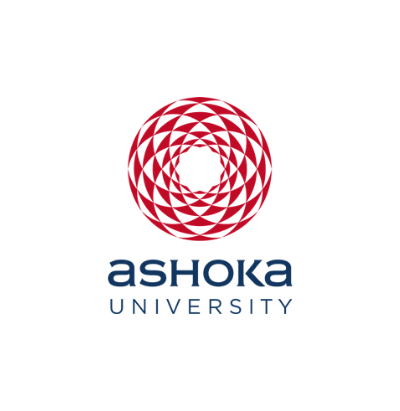 Office of PR & Communications
1 September, 2017 | 10 min read
Art, culture, heritage, motivational talks or an evening of Sufi – the undergraduate Orientation week for the class of 2020 had it all. One of the highlights of the week was 'Haryana Haat,' which introduced our incoming batch of 389 undergraduate students from 11 countries, representing 88 cities around the world, to the flavours of Haryana by engaging with people from around Sonepat.
The five-day orientation took the students through guest lectures and interactive sessions with the founders and leadership of Ashoka University, while activities such as treasure hunts and musical nights broke the monotony of each day.
"A lot of what you gain in college is going to be extremely dependent on how you prioritize and use your time, " advised Vineet Gupta, Founder and Trustee, Ashoka University while talking to the Class of 2020 which had students from countries like Bhutan, Afghanistan, Ethiopia, Kenya, and Kuwait.
It was fascinating for these diverse students to get a sense of the capital of India and also the state (Haryana) that they are going to call home, at least for the next three years. The guest talk by Sohail Hashmi, a historian, academician and filmmaker, took the students along a historical trail into Delhi's water management system. "The talk was an eye opener for all to realise how we all have taken nature for granted and it might be time when nature is ready to fight back," said a student.
Pratap Bhanu Mehta, Vice-Chancellor, Ashoka University, said, " I envy the Class of 2020 because you are about to enter a really extraordinary intellectual and personal adventure, something that many of us had hoped we had, when we were your age. I envy you because the kind of opportunities and choices that you will have, very few undergraduates in India have had at any time." He also added that, "We have to be conscious of the fact that being here is an extraordinary privilege and I think what we do with our privilege, is the question we will be held accountable three or four years from now, both you as students and me as Vice-Chancellor."
The new batch of undergraduate students, staying true to the spirit of Ashoka, are an enthusiastic mix of authors with published pieces of prose and poetry, national level athletes and musicians, and student entrepreneurs who have founded a company at the age of 15. "It was wonderful to welcome a new cohort of the undergraduate students on campus last week. This year's class is the most diverse we have had so far and very accomplished at the same time. I look forward to working with them on several programmes over the next three years while they are here at Ashoka," acknowledged Vanita Shastri, Dean of Undergraduate Programs, Ashoka University.
As the final leg of the Undergraduate Orientation Week, the University organised an evening of soulful Sufi rendition by Sonam Kalra. In her concert, "Partition Project", she narrated stories of separation during partition through music, poetry and oral history. " I was blown away by the response of the students (of Ashoka University) and the beautiful, thoughtful and insightful things they had to say after the performance. As for Ashoka University, what an incredible educational institution. Hats off to them for creating a space that encourages free thinking," she mentioned.
Apart from this, the students had a chance to be a part of participatory sessions with leadership of Ashoka University, where students enthusiastically shared their expectations from their impending journey at Ashoka and probed about the motivation behind building Ashoka. The newly appointed Pro VC Sankar Krishnan left the students with a crisp and valuable advice for the coming years, "Figure out what you want for yourself in your four years in Ashoka and go for it. Along the way, inspire people, don't lose sight of your creativity, build trust, learn to get things done, retain your sense of humor and continue learning."