Ashoka University's Researcher Manu Awasthi receives the prestigious Huawei OlympusMons Recognition
This is for the first time that a researcher from an Indian institution has received the recognition that focuses on global academics working in the field of data storage.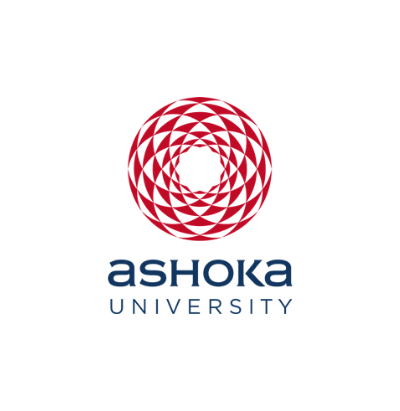 Ashoka Staff
30 March, 2022 | 4m read
Manu Awasthi, an Associate Professor of Computer Science at Ashoka University, has received the prestigious Huawei OlympusMons recognition. Awasthi's research interests are in designing high performance and energy-efficient memory and storage systems.
In the recent past, his work has revolved around multiple aspects of computer system design – from workload characterization, to proposing and evaluating novel memory and storage system architectures. He has also been involved in performance optimization of the system software stack at various levels including the Operating System and application code.
Manu Awasthi has carried out original and creative work in the use of DRAM and emerging non-volatile memory technologies for architecting low latency, high bandwidth and energy efficient memory and storage systems. He has focussed his efforts on designing solutions for multiple application classes, ranging from handhelds to datacenter workloads and more recently, AI/ML applications.
Before joining Ashoka University, he was with the Department of Computer Science and Engineering at IIT Gandhinagar. Prior to that, he spent two years with Micron's Architecture Definition Group (ADG) in Boise, ID and three years with Samsung's Memory Solution Lab in San Jose, CA, where he was involved in R&D, evaluation and prototyping of next generation memory and storage systems.
"I am overjoyed to have contributed towards building a vibrant computer systems research community in India. We will continue to work towards building innovative systems and products which hopefully will help us bring many such international recognitions to India in the future," says Awasthi.
Sharing his thoughts on the announcement, Subhashis Banerjee, Head of the Department and Professor of Computer Science at Ashoka University, said: "We are absolutely delighted with the news. It is particularly special because it is for research in the systems area, in which we are not so strong as a country, and which is especially hard to do from a non-engineering school. Kudos!"
The OlympusMons were set up by Huawei in 2019 for global academics working in the field of data storage. Popularity of big data, artificial intelligence and cloud computing, among others, promote the development of applications such as high performance computing, virtualization, core transactions, AR/VR, which subsequently demands faster and intelligent storage.
Furthermore, storing data in a secure, efficient, green and sustainable way has become a pressing problem. It remains a huge challenge to streamline the application ecosystem, strengthen underlying foundational technologies and build better and cost efficient data storage architecture.
OlympusMons was established to lead the global research of data storage basic theories, accelerate the industrialization of scientific research achievements, break through key technical problems, and achieve industry-academia-research win-win collaboration.
The most distinctive feature of Ashoka University's approach to science and research is the amalgamation of interdisciplinarity and multidisciplinarity which is path-breaking, and perhaps unprecedented in India.