#AshokaBookTower – 'Uncivil City' – Written by Prof. Amita Baviskar, the book echoes environmental politics unfolding in Delhi
Published by SAGE Publications and Yoda Press, shortly before the pandemic gripped the nation, the book serves as a cautionary tale of the environmental politics surrounding the capital and how civility is the need of the hour.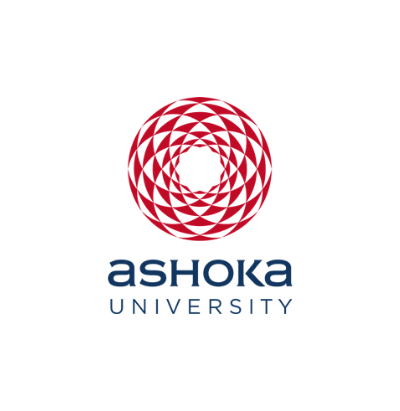 Office of PR & Communications
21 October, 2020 | 6 min read
Synopsis:
As cities become habitat for most of humanity, the question of their ecological capacity to sustain lives worth living becomes ever more critical. Yet, when we listen to debates about city planning and governance, and observe urban environmental campaigns on the ground, we notice that they have little to do with ecology or justice. To examine this contradiction, Uncivil City: Ecology, Equity and the Commons in Delhi looks at two decades of environmental politics in Delhi—across homes and workplaces, ordinary streets and extraordinary spectacles, and the river and the Ridge. It argues that the terms of the discourse—what is an environmental issue, who is authorised to speak, and which modes of action count as legitimate—are partial, particularistic and perverse. 'Bourgeois environmentalists', who claim to speak in the public interest, for nature and society, have made the city what it is: unfair and unliveable. Only citizenship and civility will save the commons—air, water, space and trees—upon which cities depend for survival.
---
In conversation with the author, Amita Baviskar, Head of the Department of Environmental Studies and Professor of Environmental Studies and Sociology and Anthropology, Ashoka University.
What was the inspiration behind writing Uncivil City?
This book grew out of my difficult love for Delhi, a city that charms, confounds and infuriates me, a city where I've lived for fifty years. Writing Uncivil City was my way of making sense of urban space and nature, topics that weren't on the radar of environmental scholars in India in the early 2000s, when I first started studying the subject. The changes that I saw around me led to focus on a new phenomenon that I call 'bourgeois environmentalism' and to follow its effects on the ground.
What were the challenges in writing the book?
It's hard to study a city that's changing all the time. Processes unfold with astounding speed and it's difficult to detect patterns, and to make sense of what's going on. I felt as if I had to constantly look over my shoulder to not be overtaken by the rush of events. That is why I have taken so long over it: to make sure that my words withstood the test of time.
The other challenge that I relished was to write decent prose: to be deeply serious but with a lightness of touch. So much solid scholarship goes unread except by experts because it sinks under the weight of its gravitas. I want this book to be read by everyone interested in cities and ecology and social justice. And to help make the book more attractive, each chapter is prefaced by brilliant illustrations by Orijit Sen, well-known graphic artist.
Would you like to talk a little about your current and future projects?
I am currently looking at how diets are changing in rural and urban India, across classes, castes, genders and age. I am intrigued by 'industrial foods' and how mass-manufactured commodities come to have multiple cultural meanings in India, and how they create new social identities and lifestyles.
I started with Maggi noodles and now I am looking at broiler chicken, which will allow me to bring environmental dimensions into the picture once again.
Anything else you would like to share
I started teaching at Ashoka after ten years of being in a research institute. Teaching and talking to students is such a joy. And it feeds my research in all kinds of unexpected ways.
You would find some of my interviews interesting. Take a look below!
Interview: 'At the Intersection of Environmental Justice and Public Space' on Architecture Talk, 29 January, 2020.
Interview: The Bastion Dialogues, 9 April, 2020.
Interview: Belongg Book Club, 19 June, 2020.
Interview: Paper Planes, 5 July, 2020.
To know more about Amita Baviskar, click here. You can also checkout her Wikipedia page here.
Reviews of Uncivil City: Ecology, Equity and the Commons
"Ethnographic writing in India has come a long way from M.N. Srinivas's orderly and tranquil prose. This work exemplifies this shift. The reflection that dominant ideas of environmentalism are essentially bourgeois imaginaries, which create a disembodied, noxious adversary, is very relevant. During the pandemic, when there is anguish about 'migrant labour', discourses about 'public interest', and a smug discussion about 'pollution control' because of a lockdown which has devastating implications for the poor, this is a very pertinent read. The Delphic Yamuna gleams surreptitiously in the book, drawing attention to violence, dispossession, exclusion and disaster, and how everyone is implicated." – The Telegraph (September 18, 2020)
"The book argues that the lives and landscape of Delhi have been undermined by a selective and self-serving rhetoric towards public space and the urban environment." – Himal Southasian (May 25, 2020)
"How far has green activism by Delhi's middle class benefited the city? It hasn't resolved a single problem and it has also marginalized the urban poor. That's the thesis of this volume by Amita Baviskar, professor of sociology at the Institute of Economic Growth in New Delhi. Her opinion, and it's a convincing one, is that 'bourgeois environmentalists' have made Delhi unfair and unlivable. Strong words." – Civil Society Review (April 23, 2020)
About #AshokaBookTower
The newly launched #AshokaBookTower campaign will showcase books written by our faculty and staff. The campaign aims to highlight the rich variety of subjects and intensive scholarship these books represent. An in-depth conversation with the author will also give a glimpse into what went into the writing of the book. This will be a recurring affair and will highlight some of the newest launches as well as the old collection.
Do follow us on social media (Facebook | LinkedIn | Twitter | Instagram) to know more about the campaign!