Ashoka's Nobel Visitor: An afternoon with Nobel Laureate Professor Oliver Hart
Professor Oliver Hart, co-recipient of the Nobel Prize in Economics in 2016, visited Ashoka University on January 24, 2020.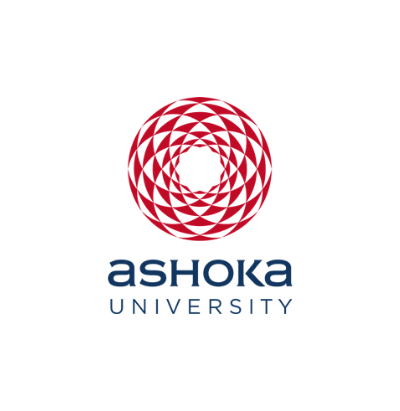 Office of PR & Communications
25 January, 2020 | 8 min read
Ashoka University had the pleasure of hosting Nobel Laureate Professor Oliver Hart for a guest lecture on 'Overcoming Contractual Incompleteness: The role of Guiding Principles'. Together with Professor Bengt R. Holmström, Professor Hart won the Nobel Prize in 2016 for his contributions to contract theory.
Currently, Professor Hart is the Lewis P. and Linda L. Geyser University Professor at Harvard University where he has taught since 1993. He is a Fellow of the Econometric Society, the American Academy of Arts and Sciences, the British Academy, the American Finance Association, a Distinguished Fellow of the American Economic Association, a member of the National Academy of Sciences, President of the American Law and Economics Association, and the Vice President of the American Economic Association. Dr. Hart has worked in a variety of fields in Economics but his main work is in the field of Incomplete Contracts, where he is a pioneer. His work has had a huge influence on not just Economics, but also Law and Political Science.
What is a contract and what role does it play in Economics?
Contracts play a fundamental role in any economy. They can protect against uncertainty and help achieve cooperation. Professor Hart has made significant contributions to the theory of incomplete contracts. His key idea was that since it is often not possible to specify every eventuality in a contract (thereby making the contract incomplete), the decision-making power under different eventualities should be assigned in an optimal manner. This work has been important for, among other things, the governance of companies and the design of laws and institutions.
In his more recent work, Professor Hart highlights a new approach to solving the problem of incomplete contracts. In his lecture at Ashoka University, he remarked, "While drawing contracts, emphasis should be placed on shared goals, the adoption of guiding principles, and structured communication". A growing number of major organisations like Dell, Intel, Accenture, PricewaterhouseCoopers (PwC) and AstraZeneca have begun to adopt this alternative approach to writing contracts, and they report significantly improved results. Hart continued, "What we are trying to explain is the workability of the 'how' and 'why' of this approach".
He further added, "In cases where there is ambiguity, or a situation arises that the contract doesn't cover, both the parties/organisations will have some discretion on how to fill the gaps in the contract. Our view is that each party will want the other party to behave in a reasonable manner. However, both parties may have different views about what is fair and reasonable. If one party supplements the incomplete contract with guiding principles like loyalty, then such guiding principles can be the basis on which both parties can come to an agreement about how to act. Some may argue that one can design a suitable mechanism to solve the problem. However, we believe that guiding principles are the need of the hour. These principles usually rest on the norms that people use in life. Abstract mechanisms do not appeal to people while following a social norm is immediately accepted."