Ashoka's Research Quest | Early Childhood Development: Understanding developmental cognitive and socio-emotional patterns of infants
Assistant Professor Dr. Madhavi Maganti talks about her work in developmental cognitive science and providing interventions for optimal progress of infants.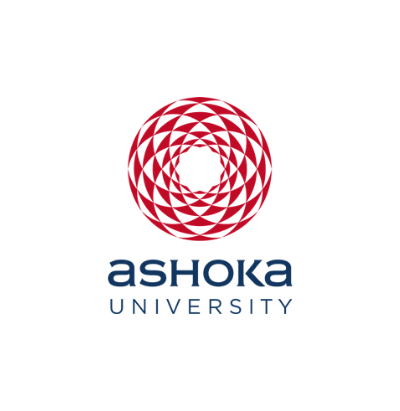 Office of PR & Communications
14 July, 2021 | 3m read
Dr. Madhavi Maganti's expertise lies in the area of Developmental Psychology and Cognitive Science with a specialised concentration in the area of infancy & Early Childhood Development (ECD).
Her research interests are focused on understanding patterns of cognitive, language and socio-emotional development in infants and children aged birth to six years. Her goal is to examine how babies and children understand the world around them and focus on fostering neurodevelopmental & psychosocial outcomes in at-risk and typically developing infants and children. The emphasis of her research is to advance "the prevention of developmental delays, devise and plan intervention to enhance recovery and reduce neuromorbidities in children and infants and thereby promote mental well-being".
Eventually, her aim is to create ECD interventions to mitigate the effects of risks arising from early adversity and strengthening the health care service delivery system in India. "My mission 'every child's smile counts' is a convergence of these efforts and initiatives," said Maganti.
But what is her research trying to establish?
The approach from basic research combined with an integrative translational research that is specific to Indian context is what she is trying to establish. For devising intervention methodologies, the projects that she is currently working on and which are also a part of the Child Development Lab Studies are:
The development of intersensory perception in at-risk infants and not-at-risk infants – In collaboration with Dr. Arti Maria, MD, DM, Neonatology, Head, Dept. of Neonatology, Dr. Ram Manohar Lohia Hospital
The goal of this collaborative project is to study the development of intersensory perceptual processes in at-risk infants and track the cognitive outcomes of these infants before 2 years of age. Intersensory mechanisms can be one of the earliest indicators that can red flag delays in cognitive and language development. She said, "This research interest expands on my post-doctoral work on understanding the role of intersensory perception in word learning in term and preterm babies. With a grant from Department of Science and Technology, this study is presently in-progress after completing the Institutional Review Board clearance."
Project Bloom: Saving Brains – Transforming Early Childhood Psychosocial Development for the Prevention of Mental Illness in India's Marginalized Communities – In collaboration with Dr. Arti Maria, and Mr. Vaibhav Luthra, Managing Director, Auraya Impact Investments
Using the interpersonal dynamics in social environments model by Bronfenbrenner, the project aims to bring cohesiveness in the implementation of existing early childhood development program implemented by the ICDS.
For this project, she has been working very closely with the frontline workers and the outcome of the studies is an emerging blueprint for strengthening delivery of child care services on scale, using a dynamic systems framework. "The proposed project is now in its fundraising phase to scale the gold-standard, strategic intervention created, to equip front-line community workers and parents with the knowledge, skills and tools needed to improve children's psychosocial development in the period from birth to 6 years," said Maganti.
Perspectives of children with cerebral palsy and their caregivers on relevant areas of functioning using the ICF-CY model – In collaboration with Shymala Gidugu & Nidhi Jalan, Action for Ability Development
She explained that the ICF-CY is essentially a bio-psychosocial conceptual framework that recognises the ongoing influence of the environment on functioning of the child with neurodevelopmental disorders (Bronfenbrenner & Ceci, 1994).
She said, "We are collecting qualitative studies to understand how adolescents with CP and their caretakers understand functional abilities that can affect the participation of the children with neurodevelopmental disabilities."
Multilingual Assessment Instrument for Narratives (MAIN) study– In collaboration with Prof. Dr. Natalia Gagarina, Leibniz-Zentrum Allgemeine Sprachwissenschaf, Schützenstr. 18, 10117 Berlin
The MAIN study is designed to assess narrative skills in children who acquire one or more languages from birth or from early age. MAIN is suitable for children from 3 to 10 years and evaluates both comprehension and production of narratives. The present project is an attempt to validate MAIN in Hindi.
Emotional availability in mother-infant dyads in rural north India: Implications for developmental outcomes – In collaboration with Dr. Simantini Ghosh, Assistant Professor, Psychology, Ashoka University
This research is investigating if ongoing abuse on mothers can affect the temperament and developmental outcomes of their infants. Maganti said, "Specifically, we are examining if changes in temperament are mediated by Emotional Availability, which is a construct that emphasises dyadic, cyclic, & dynamic contributions between the parent and the child in terms of emotional responsiveness, receptivity to emotional signals and affective attunement to others' needs and goals in mothers." But why does she do this in the first place? Her response was simple and on-point. "In the past 20 years of my work, there have been many anecdotes. Every anecdote converges on one single idea on how we ensure the healthy development of a new-born baby. It is one of the most gratifying moment to see a child being able to develop optimally wherever we have provided intervention," concluded Maganti.
In addition, she is also a member of the National Database for Neurodevelopmental Disabilities Project by the Global Professional Education Committee and International Alliance of Academies of Childhood Disability (IAACD). The objectives of the national level project are: 1) – to describe the distribution of neurodevelopmental disabilities based on risk factors, clinical diagnosis and functional profile at presentation. 2) – to assess delay in identification of neurodevelopmental disabilities (disorder specific) 3) – To screen for neurodisability using a tool incorporating ICF domains for early intervention. 4) – To know the prevalence of neurodevelopmental disabilities. 5) – Establish a network of specialised multidisciplinary centres across the country.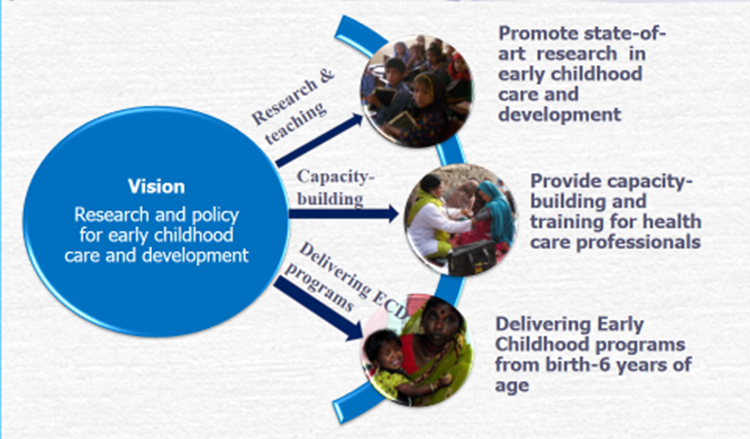 Madhavilatha Maganti is a Development Psychologist and her passion stems from 20 years of clinical and research experience has strongly grounded her understanding of early identification and intervention for improving neurodevelopmental outcomes in at-risk and typically developing infants. She currently works as an Assistant Professor of Psychology at Ashoka University and holds a Ph.D. Osmania University.
Know more about her research here.
---
About Ashoka's Research Quest
Ashoka's Research Quest campaign showcases the in-depth research that Ashoka University offers. This is a recurring campaign. Get an insight into various subjects through a detailed conversation with the faculty. So, let's talk about research!