Ashoka's Research Quest | Is India [Re]Turning Inward?
Assistant Professor Shoumitro Chatterjee, Pennsylvania State University and Professor Arvind Subramanian, Ashoka University break the myths surrounding India's inward turn.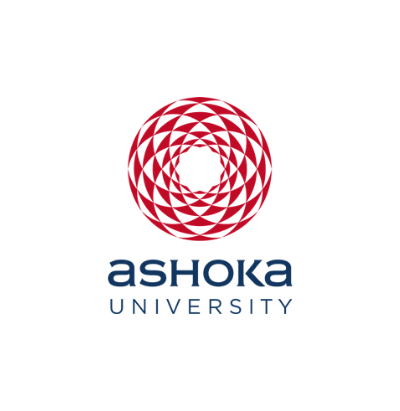 Office of PR & Communications
9 December, 2020 | 8 min read
"Atmanirbharata or self-reliance is the new buzzword in Indian economic policy circles," says the former Chief Economic Adviser to the Government of India, Arvind Subramanian, Professor of Economics and Director, Ashoka Centre for Economic Policy (ACEP).  
Domestic demand is assuming primacy over export-orientation and trade restrictions are increasing, reversing a 3-decade trend. This shift is based on three misconceptions: that India's growth has been based on domestic not export markets, export prospects are dim because the world is de-globalising, and that India's domestic market size is big. Together with Shoumitro Chatterjee, Assistant Professor of Economics at Pennsylvania State University, Subramanian dispel these three misconceptions.  
In their research, they answer three broad questions: is India's inward turn strong? Is this warranted? Is it likely to work?  
COVID-19 has ravaged the Indian economy. But even as the country remains mired in crisis, discussion is turning to the medium-term and in particular to India's post-pandemic development model. In this paper, both Subramanian and Chatterjee ask what that model should be. Specifically, they ask whether India's orientation should be outward or inward. 
Subramanian said, "For past three decades, Indian export growth is been third fastest among major economies. He further said, India still enjoys large export opportunities, especially in labour-intensive sectors such as clothing and footwear – where India underperforms between 60 and 140 billion US Dollars. But exploiting these opportunities requires more openness and more global integration. Abandoning export orientation is thus akin to killing the goose that lays golden eggs. Indeed, given constraints on public, corporate and household balance sheets, abandoning export orientation is akin to killing the only goose that can lay eggs."
Chatterjee added, "India's inward turn is most visible in its straight policies. The country has put on hold signing new free trade agreements including not signing the RCEP. We have been offering production subsidies to firms to produce in India. But the most notable change has been in tariffs. If we look at India's average MFN duties, they have been raised from 13 percent to almost 18 percent between 2014 and 2020. But what one needs to understand is that the magnitude of this is significant because it impacts almost 70 percent of India's total imports, amounting to almost US $ 300 billion."  
Their key observation is that India must resist the failure of the domestic market which is not any big, and strictly pursue rapid export growth. The policy paper can be viewed here. 
Bloomberg Opinion columnist Andy Mukherjee in his article The Next China? India Must First Beat Bangladesh based on this research explains that India is missing its real comparative advantage by not emphasising low-skilled labor exports. Former Minister of Finance and Minister of Home Affairs of India P. Chidambaram also talks about how India needs to shed its exaggerated fears of trade agreements to create new jobs — the country's biggest challenge in The Hindu article. The Managing Editor of Financial Express Sunil Jain's article Get competitive, don't blame RCEP: Why India's exports haven't grown as fast as China's or Vietnam's also refers to the research done by Chatterjee and Subramanian. 
Arvind Subramanian was the Chief Economic Adviser to the Government of India between October 2014 and July 2018. Previously, he was the Dennis Weatherstone Senior Fellow at the Peterson Institute for International Economics and Senior Fellow at the Center for Global Development. Foreign Policy magazine named him as one of the world's top 100 global thinkers in 2011. He has written on India, growth, trade, development, institutions, aid, climate change, oil, intellectual property, the WTO, China, and Africa. He has published widely in academic and other journals. He is currently ranked amongst the top 1 percent of the world's academic economists in terms of citation of research, according to the widely-used REPEC rankings.  
Shoumitro Chatterjee is an Assistant Professor of Economics at the Pennsylvania State University. He completed his Ph.D. in Economics in 2018 from Princeton University. His research is at the intersection of development economics and trade. At present, a major strand of his research focuses on studying agricultural markets and market power in agricultural supply chains in India. Understand more about this research here.  
---
Ashoka's Research Quest Campaign 
Ashoka Research Quest is a newly launched campaign that showcases the in-depth research that Ashoka University offers. This will be a recurring affair. Get an insight into various subjects through a detailed conversation with the faculty.  
So, let's talk about research!