Becoming an archivist
To be on the other side of the archives has been a thoroughly enchanting experience for Sonali Verma. Read on...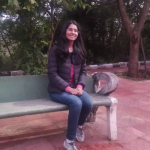 Sonali Verma
18 May, 2023 | 4m read
I joined the Archives of Contemporary India as an intern in April 2021. During the days of Covid lockdown, I started my journey at the archives, by working on the metadata for Manmohan Singh papers. While working from home, I thoroughly enjoyed the experience as I read his writings and speeches and looked carefully through the photographs in the collection. Thereafter, I worked on metadata of other collections, such as Justice A.S. Anand, Dunu Roy, Girish Karnad, Divyabhanusinh Chavda, Kuldip Nayar and Sanctuary Asia magazine. Being a historian, getting to work so closely with primary material pertaining to contemporary India gave me immense pleasure and the opportunity to learn new things. I also realised that ACI offers historians a vast range of perspectives on contemporary Indian history, as it holds private papers of former Presidents, former Prime Ministers, literary figures, diplomats, academics, environmentalists, journalists, and jurists among others. This also makes ACI relevant for scholars from different disciplines, apart from History.
I have completed my Ph.D. in Modern History. As a researcher, I have worked at several archives, such as the National Archives of India, Uttar Pradesh State Archives, Bihar State Archives and West Bengal State Archives. Perusing archival material would make me feel like I could be part of the events and happenings of the past and it always fascinated me.
In February 2022, as the Covid lockdown lifted, I saw the archives at Ashoka University, in person, for the first time. I was mesmerized to find myself surrounded by archival records. There were cartons of private papers that had to be boxed in acid-free archival boxes. I took part in that process, as I got involved in boxing papers of luminaries from different fields- S. Radhakrishnan (former President of India), N.D. Jayal, Ullas Karanth, Rauf Ali (wildlife conservationists), Praful Bidwai (academic/author), Nandita Haksar (human rights activist), D.K. Lahiri Choudhury (elephant expert), and Kiran Nagarkar (literary figure) among others. In the process of boxing the papers, I broadly sort/thematise them.
I enjoy the process of going through archival material and working on them so much that I decided to join the ACI in a regular position. I joined as an Archives Project Associate in November 2022. While working on the catalogue of B.G. Verghese (journalist), a colleague patiently taught me the process of cataloguing and categorising. Thereafter, I was given the opportunity to catalogue D.K. Lahiri Choudhury's papers. While cataloguing, I carefully read through each file in order to create descriptions for them.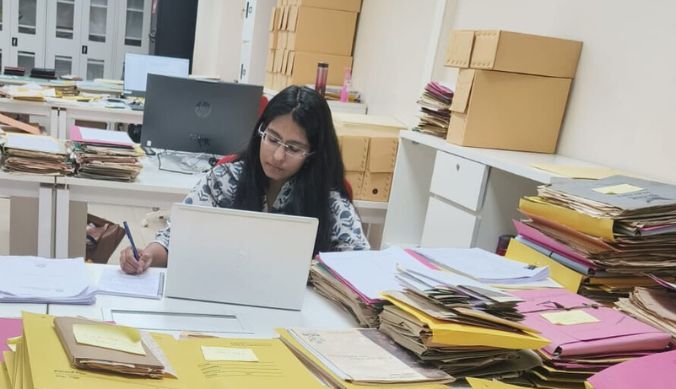 To be on the other side of the archives has been a thoroughly enchanting experience. We receive material from the donor. Thereafter, the material is fumigated, boxed, sorted, categorised, catalogued and digitised. The archive aims to carefully store the material and make it accessible to any scholar interested in a particular field or theme pertaining to modern and contemporary India.
While working in the Archives of Contemporary India, I have often reflected upon the different methods through which an archivist approaches the archival material in comparison with a researcher. As a researcher, I would go through files related only to my research and take months interpreting and reading in and around a single file. As an archivist, I go through the material with the aim to make it readable, interesting, interactable and accessible other fellow researchers. The journey of archiving is as engrossing, daunting, and enchanting as that of a researcher. They both are involved in the process of making sense of the past and of the remnants of the past, albeit in different ways and towards different aims.
(Sonali Verma is an Archives Project Associate at the Archives of Contemporary India)