Between Classes & Office Hours: Experience of Teaching as a Visiting Faculty at Ashoka University
Sridhar is an investor and a prolific traveler. In this blog he describes his journey and his experience as a Visiting Faculty at Ashoka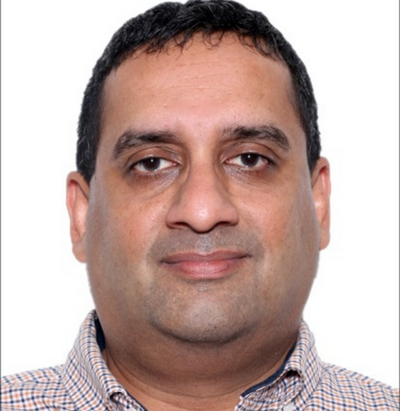 Sridhar Sethuram
26 December, 2022 | 6m read
I, for the past 3 decades, post-IIM Ahmedabad, have been engaged in co-creating businesses with entrepreneurs as an Operational Private Equity Investor and a Listed Stock Market investor with a PE Mindset. I have also been divinely blessed to have backpacked 120+ countries across the 7 continents and 25 of the 29 Indian states. I have also been an avid trekker and marathoner. I am also a part-time visiting Faculty at various B-Schools.
Since 2015, I have been teaching at various B-Schools, various versions of the course named Demystifying Investments – PE/VC (Private Equity/Venture Capital). The investment thesis is to inspire at least 5-10 % of the class to think differently and inject them with the "keeda" of being a maverick and hope that they would go out and positively impact society and send blessings to me when they succeed. It is a form of giving back to society in gratitude for all the privileges one has received in this lifetime. It was a blessing in disguise when Priyank Narayan at Ashoka University agreed to offer me a platform to pilot experimenting with the course at an undergrad level.
The course is based on the fundamental premise that the personal life and career of every individual is also one of an investor and entrepreneur. Students can apply the same investment principles when making decisions in professional life – including when they decide their career choices (where to invest the time capital of life) and entrepreneurship (everyone has to have an entrepreneurial mindset whether on salary or not). And their journey from being a start-up professional to one with experience and wisdom is similar to that of any business enterprise.
The course takes the participants on a journey through the lens, mindset and decision frameworks of an investor across:
Life Stages: Across Angel, Seed, VC, PE, Pre-IPO and Listed markets with a PE mindset
Asset Classes: Unlisted, Real Estate and Listed Stocks
Sectors: Real Estate, FinTech, Social enterprises and Ecommerce
The course includes India-specific case studies and sharing of experiences of successful investors and entrepreneurs.
The course has the following vectors to achieve learning outcomes:
Cases and pre-class group submissions
In-class Case Discussion
Fireside chat with guest speakers preferably linked to the case
RolePlay of an Investment Committee where Students present the investment thesis for sectors/ companies they have chosen
The key highlights of my teaching experience here at Ashoka are as follows:
I was amazed that the participants could hold attention for 3+ hours. This proves my hypothesis that this generation does NOT display Attention Deficit Syndrome when there is value on the table delivered with fun and transparency. My last class ( an extra one and that too at student request on a Sunday) lasted 4 hours 15 mins with students joining me at lunch for another hour.
The course includes fireside chats, which are designed to be conducted by a selected panel of 2-3 students with no involvement of the instructor. I was super impressed with the quality of the questions in the class and the conduct of the session. Almost every speaker had a googly question asked which made them pause and think.
The interactions with the students outside class have been enrichening. I was impressed with the hunger to learn and make a difference in Life in most of the course participants.
Last but not the least, as the course progressed, there was a marked improvement in the intellectual rigour and application of the pre-class case submissions. Some of the final submissions were much better than those from B School students or even better than what I would have delivered as an MBA student😊.
Teaching at Ashoka has been a multi-bagger investment (esp. considering I travel 12 hours to and fro Mumbai to teach a class of 240 mins and would be returning to take more courses across the coming semesters. You learn so much from the class and have such fun in the class discussions.
Hats off to the founders and leadership at Ashoka to have built such a great institution in such a short time. I would highly recommend becoming visiting faculty at Ashoka to other professionals. The adrenaline rush from being granted the opportunity to sculpt such young curated minds and souls, and make a difference in their life is priceless.
Best wishes to the Ashoka team. I am sure the students will have a phenomenal impact on the future trajectory of not only India but the world.
---
Sridhar Sethuram is a Visiting Faculty at the Department of Entrepreneurship, at Ashoka University and Partner and MD at Suyash Advisors.