CMGGA: The Road Worth Taken
The CMGGA programme has helped us realize the power of collaboration and collective efforts, write Karan Kapoor and Sukhda Verma from the CMGGA cohort of 2021-22.
Our eight month long journey in the Chief Minister's Good Governance Associate programme has been a mix of challenging and exciting ventures. This unique programme, while allowing us (the Associates) to work at the intersection of the State Departments, District Administration, residents of Haryana as well as private entities, offers immense opportunities to collaborate, develop and implement dynamic solutions at complex levels of the government.
As Associates, we work on diverse projects, ranging from education, livelihood generation, to real-time public service delivery, which includes certain flagship and priority programmes of Government of Haryana. In addition to these work areas which are mandated by the Programme, we also have the space to work on district specific identified problem areas, in collaboration with the District Administration. Just to put things in perspective, as part of our District Initiatives/projects, a few of us are working towards empowering SHGs and facilitating market linkages; some have chosen to work on addressing the persistent problem of Anemia & mal-nutrition; while others are working in the domain of drug abuse. As multiple departments and external stakeholders are involved, convergence with each such stakeholder is imperative for the successful planning and implementation of the project.
This interesting journey, so far, has been full of learnings, a mixed bag of small and big lessons.
Unlike the popular narrative, it is not all that gloomy
The experience of working with the Government machinery has made us challenge our own preconceived notions as well. For example, contrary to the narrative that people like holding on to, there are a lot of people in the administration who are honest, efficient and very hard-working. That is not to say there is no scope for improvement in the machinery.
However, there are many positive outcomes taking place in the background, which do not surface for whatsoever reason and people don't get to acknowledge them, let alone appreciate them. We truly have developed empathy for the government set-up and have seen many champions, in our respective on-ground experiences, who, many a times, despite the lack of resources, do a fabulous job even during difficult circumstances. Seeing these instances first-hand, we would appeal to the readers to read about the innovative projects and other initiatives being executed by the Administration as well as share their suggestions on how to improve things further.
Importance of having a solution-centric lens
Fact that the programme also deals with citizens, any given day also has in store field visits, opportunities for interaction with the beneficiaries, members from varied communities and a vast variety of stakeholders. These instances, provide us with unique opportunities to be privy to the grassroots reality, probe in-depth and provide recommendations on service delivery and scheme designs to the respective state & district department(s). It was through these interactions that we were able to identify multiple potential areas of intervention that we thought we could, and rather should work on. Through this journey, we have learnt to keep our emotions in check and channelize them in a productive manner.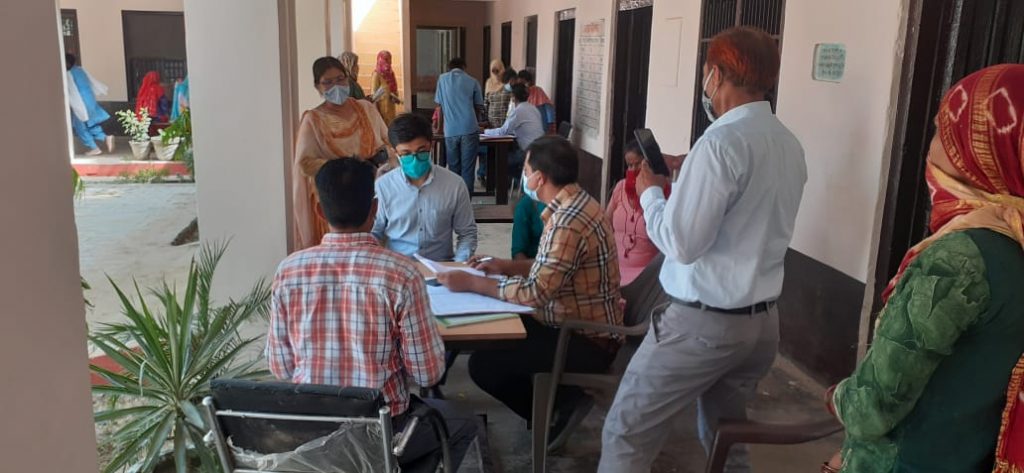 A crucial learning across Associates has been that merely identifying a problem is never enough. We are also expected and trained to probe into the problem, break it down into simpler problem statements and come up with possible practical systemic solutions. Once the solutions are developed, we then collectively work to find ways to best support the Administration in the implementation of the solution design.
Power of collaboration and collective efforts
The interesting part is that we are 24 associates spread across 22 districts of Haryana. All 24 of us, are working in our respective allocated districts, yet together, towards a shared vision of making governance more efficient & transparent. Further, by placing us in a unique position, the Programme helps us leverage knowledge and resources available with private entities to solve complex problems, thereby enhancing the efficacy and impact of the solutions. The CMGGA programme has helped us realize the power of collaboration and collective efforts.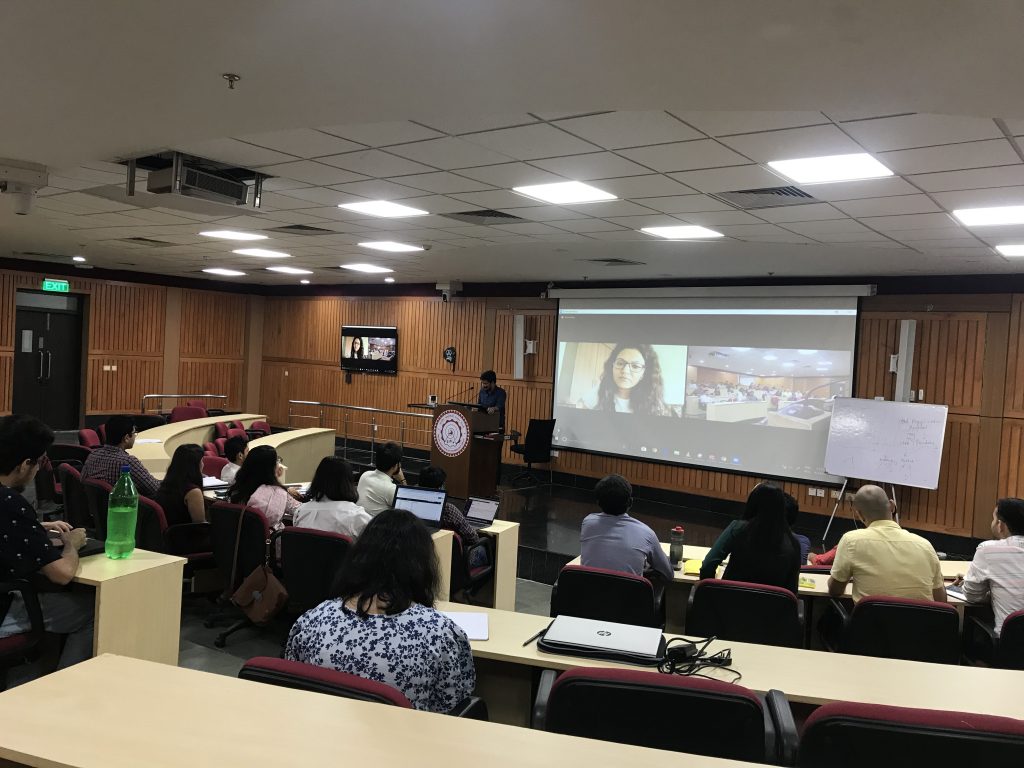 We have seen many instances where the citizens, private entities & NGOs have come forward and supplemented the Administration's efforts which have resulted in immense impact. However, we believe that such numbers need to be greater. The citizens of our country need to acknowledge their responsibility towards the society and act towards it, as well.
The contribution need not be monetary. It can be simple tasks that we do in our day to day life. Starting from following proper waste disposal norms; using water judiciously; taking steps to conserve water; taking time to help someone learn a skill; taking time to volunteer at a government school, just to name a few. We believe that such actions from the citizens would go a long way in solving complex problems which otherwise are likely to become graver with time.
Meetings with the Hon'ble Chief Minister
All the Associates are committed to support the administration to plan for and execute sustainable solutions. In this spirit, meetings with the Hon'ble Chief Minister have always been a very integral part of the programme, where the Associates share the progress made, propose possible solutions to the Hon'ble Chief Minister and seek guidance from him.
We had a unique opportunity to have a day-long meeting with the Hon'ble Chief Minister and senior bureaucrats to discuss and deliberate the particulars of some of the projects. In the recent meeting, the Associates presented their recommendations on streamlining existing schemes under the skill development, self-employment, scholarships and employment spheres. We also presented recommendations on flagship & priority projects like Mukhyamantri Antyodaya Parivaar Uthaan Yojna, Model Sanskriti Schools among other projects.

Interestingly, in the day-long meeting, all the participants, especially the Hon'ble Chief Minister were extremely active, probing into nuances of projects and arriving at a decision after consulting with the departments' concerned. The core reason for which the meeting turned out to be very productive, was the commitment of the Hon'ble CM and the senior bureaucrats to trust the data-backed recommendations presented to them, discuss them in detail and make decisions based on the recommendations specifically presented for implementation.
The programme journey has proven to be extremely meaningful and transformative for us; along with understanding the Govt. ecosystem, the programme also provided us with a great platform to understand our own selves and learn from a diverse group of peers. These eight months almost felt like a whirlwind, and we are eagerly looking forward to what it has in store for us next.