Edunify – Ashoka alumnus' EdTech startup makes school admissions easy by bringing all stakeholders together at the click of a button
Edunify web platform - Uniform Application - helps schools get digitsed and connects them to prospective parents online to help them find the best schools for their children.
Finding the right school for their children is always an uphill task for parents. From doing extensive research online to taking time off from work to visit schools physically, to filling up the applications and providing necessary documents, the challenges are many for the parents. And with Coronavirus, things have become even harder this year. But almost like a ray of hope, comes Edunify!
Talking about the inspiration behind founding Edunify, Harsh said, "Back in 2017, my partner, Yousuf and I had started an ERP company to help local businesses, including schools in Sitapur and Lucknow, file GST returns and manage their accounts. It was something that a lot of businesses were struggling with, due to the introduction of GST in India. While working with schools, we got to witness the problems that they faced firsthand, especially with the admission process."
They realised that there was a dire need for a reform through digitisation of the application system.
Harsh continued, "A majority of school management processes were manual and required a lot of physical effort and labour. On the other hand, parents ended up making repeated trips to multiple schools for admissions and had to stand in long queues."
And, this led to the idea of Edunify.
The three of them held multiple discussions with schools and parents to understand the pain-points with the admission process. After settling all these, in January 2019, they launched the web platform Uniform Application which was conceptualised as a scalable and straightforward solution to these problems.
So what exactly does Edunify do, curious, I asked Harsh, still in need of some more clarity.
He replied, "At Edunify, we help schools get digitised and increase their admissions by connecting them to prospective applicants online. Our web platform Uniform Application is India's largest school discovery and admissions platform with over 1.2 lakh schools listed on our website and 3.5 lakh+ parent visitors monthly. We are bootstrapped and profitable since the day 1. We have presence in 7+ cities including Lucknow, NCR, Dehradun and have partnered with eminent schools in the country such as La Martiniere College, The Asian School, Ecole Globale International School and Lucknow Public Schools, among many others."
Their platform Uniform Application is the primary offering of Edunify. It helps parents connect with schools online and enables them to select the best-fit school for their children. The platform acts as a matchmaker between a school and a parent.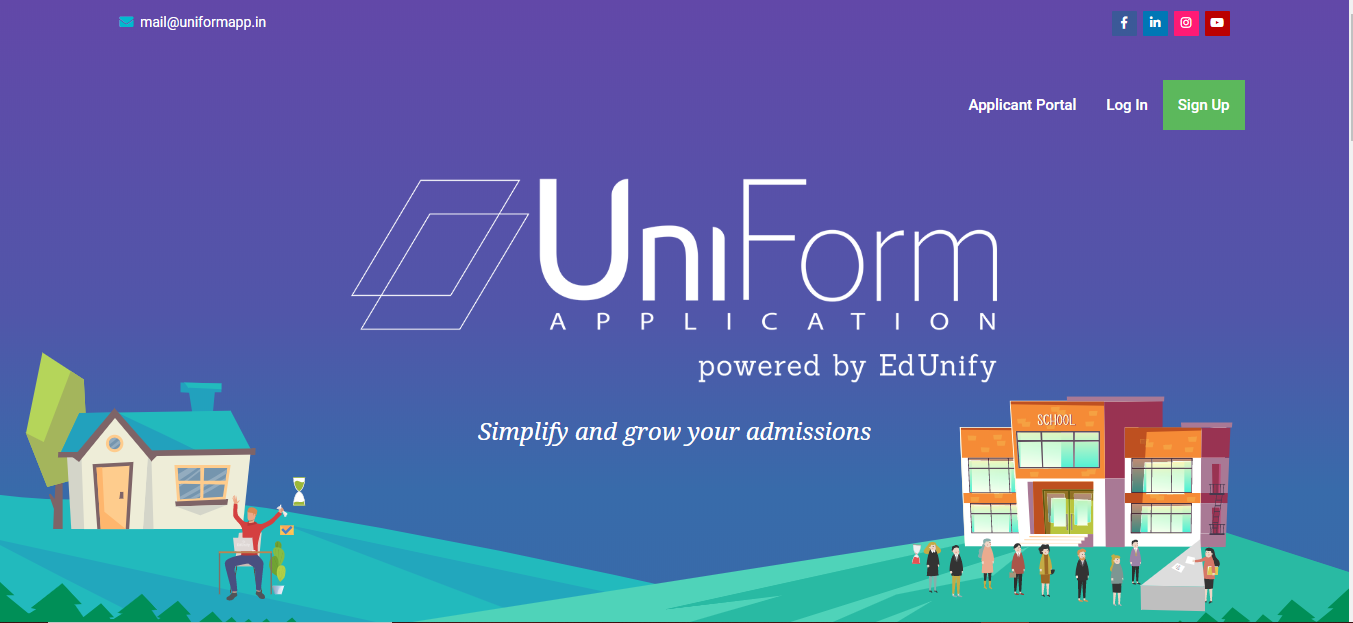 Harsh added, "Every month lakhs of parents come to Uniform Application to find the best schools for their children from across the country. Parents then put in their enquiries or apply for admission. We connect these parents to our partner schools in the cities we are operating in, depending upon which school fits their children the best."
Their business model is also pretty simple and of course, user friendly. Harsh said, "Our platform is free of cost for parents to find, search, compare and apply to various schools. We partner with schools and charge them for promotions, advertisements and connecting them with prospective parents to increase their admissions."
During the pandemic and subsequent lockdown, when most startups have struggled to keep afloat, Edunify has managed to keep it up and running. I was surprised to learn this and naturally asked Harsh. He said, "While the pandemic did initially impact our operations, we were quickly able to bounce back from it when we realised there was a lot of confusion in terms of the admission process.
During the COVID-19 lockdown, we helped both parents and schools navigate the admission process. Schools couldn't take applications offline so they transitioned online through our platform. Counselling was also conducted for parents who were uncertain about their child's future. We facilitated admissions worth Rs.4.5 crores for our partner schools during the lockdown by connecting parents with the right schools online." Harsh was naturally beaming with pride.
They are now planning to expand to 12+ cities and partner with 200+ schools by 2021. Their long-term vision is to become the go-to platform for all educational needs of parents and schools across the country and then expand their footprint internationally.
Their work has been featured in many national media including YourStory, Edex Live and UNI, among others.
While we were almost at the end of our interview, Harsh paused for a while when the discussion turned towards Ashoka and the support he received from the Centre for Entrepreneurship (CfE).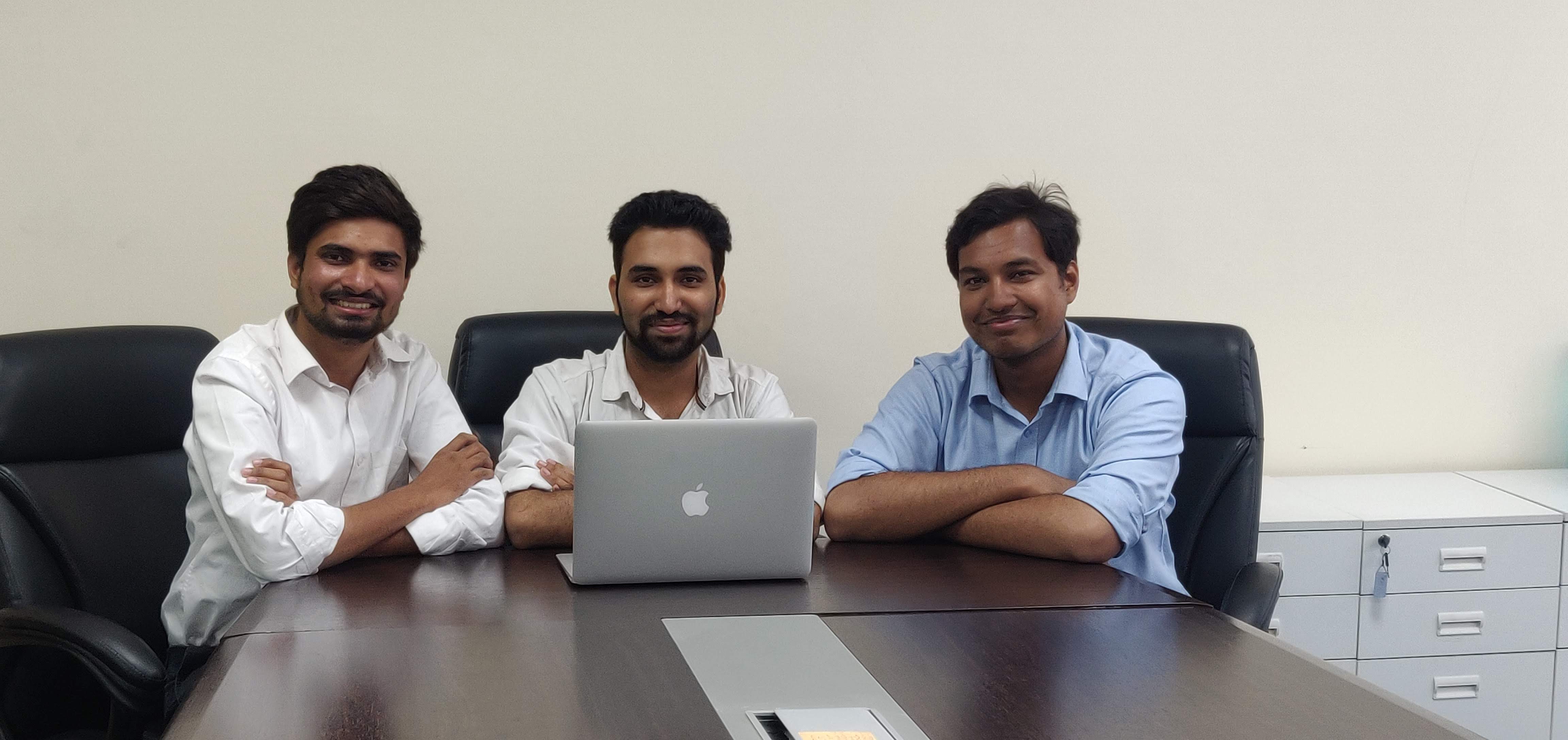 "The Centre has helped me since the early days when I was an undergraduate student at the University and was working on my idea, while pursuing my studies. I received regular mentorship from the Centre and worked on my startup as part of the Entrepreneurship Capstone Project. After graduating I was incubated as part of the Entrepreneur-in-Residence programme which provided regular mentorship and guidance throughout Edunify's growth journey and needless to say, this has been of tremendous help. For startups, guidance is as important as the financial support and I am just so glad I got that from my own university"– Harsh.
Ashoka alumnus Harsh Karamchandani with two of his other partners Mohammad Yousuf and Haroon Beg, founded Edunify in Lucknow in October 2018 and since then, they are bringing reforms in the admission process.
---