Fifth Young Scholars Programme (YSP) goes Online
In its fifth successful year, Young Scholars Programme or YSP went online as one of the fallouts of Covid-19.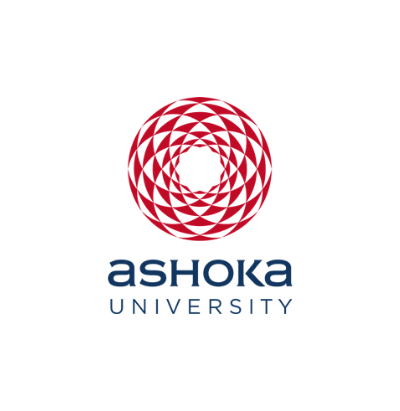 Office of PR & Communications
2 June, 2020 | 10 min read
YSP is a unique summer programme that introduces high school students to a liberal arts and sciences education.
The YSP team, part of the Office of Global Education and Strategic programmes (GESP) at Ashoka began planning and designing YSP 2020 in October 2019. The team had explored ways to expand the high school offering and had narrowed down adding an extended option, the YSP-Advanced. However, by March 2020 things became uncertain on whether travel was going to be safe in a global pandemic crisis. The team discussed various options including an online version and proposed it to the board. They got the green signal on April 03, 2020, to conduct YSP Online.
It was hard to imagine, at first, how to take an in-person programme to a fully online one, for that meant a completely new programme! A large number of students had already enrolled and paid the fees for the regular 'on campus' YSP. A significant number of those withdrew from the programme when they were told that the programme would be online this year. The team had to rethink content, engagement, outreach, marketing and branding YSP Online in a new way!
Hoverer, once the team made the pivot, there was no stopping. Brainstorming sessions began with the team discussing and re-inventing each aspect of the programme. They worked on the different modes that needed to be developed for student engagement online. It took several weeks of hard work, thinking through options and discussing ideas as the team set out redesigning YSP-Online with Dean Shastri at the helm.
New innovative ways to retain already enrolled YSP students were devised while marketing to a larger group of families outside the regular YSP ambit started. Webinars followed, Dr. Vanita Shastri did a couple, Pramath Sinha (founder of Ashoka) volunteered and did one, the Ashoka outreach team jumped in and led a massive campaign and slowly things started coming together. In the end, the first YSP online class was bigger than any previous year with 322 students.
The 5-day YSP and 10-day YSP-A certified online programmes were a great success. The academic sessions deliberated real-world issues and effective ways to address current global concerns from the perspective of different disciplines. The students from across the country got a good understanding of both the range and depth of multi-disciplinarity at Ashoka University. 
While each faculty session was outstanding here are some highlights. Prof. Pratap Bhanu Mehta sent the YSP cohort a question on, 'what puzzled them about democracy,' even before their first class. The liberal pedagogy was in action. Prof. Madhavi Menon mesmerized the YSP class with her presentation on 'love' through a prism of nine disciplines. Prof. Gopalkrishna Gandhi's session was 'intriguing as we looked to the past and related it to the present.' The students were touched with the great storytelling aspect of Prof. Rudrangshu Mukherjee's presentation. Another session that moved students from their comfort zones was a talk by Prof. Ashwini Deshpande where she discussed gender pay gap globally, workplace biases, and unpaid, undervalued, and unrecognised women's work.
One YSP student, Vichar Lochan, from Chennai, was so moved with Prof. Deshpande's presentation that she couldn't stop thinking about what she had learnt and wrote a blog on it:
https://wordpress.com/2020/05/25/the-grey-zone/vich4rr

While academic presentations took the lead, workshops in the form of YSP Ateliers, discussion sessions, writing, and social interaction with YSP Unwind were all incorporated into the programme. The undergraduate students working as councilors found a way to make sure that all YSP traditions like wobble dance, open mic, Kabootar Jaa and group photos were implemented for the YSP 2020 online cohorts, as they devised new traditions of their own!
As the programme concluded on May 29 one of the surprising and positive strengths of the online version that emerged was the many creative ways in which the students bonded with each other, made friends with Ashoka undergraduates, connected with the faculty sessions leading to new levels of digital engagement that was most satisfying.
YSP Online also featured 'Founder Talks' by Ashoka's founders who shared their life journeys with the young students. These included Sanjeev Bikhchandani, Pramath Raj Sinha, Deep Kalra, Ashish Dhawan, and Pramod Bhasin.
For its first year, YSP-A was a huge success. It was conceptualised to demonstrate depth of the Ashoka model of education, which it did to the 'T'. There were three multi-disciplinary tracks and students choose one of them for immersion in subjects of their interest. It was multi-disciplinarity working its magic! Apart for the academic presentations faculty also designed activities /mini-projects/experiments/surveys which the students conducted with guidance from their academic councillors in the traverse segment of the week. The programme closed on Friday with a ceremony where students presented their week-long projects.
The hard work of the YSP team, which included both YSP staff and YSP student councillors was evident in the execution of YSP online and its success. For the entire YSP team, this was a great learning and they look forward to putting up our feet this weekend!
The excitement of YSP continues as students send in their comments and feedback. Here are some testimonials to share!
YSP has made me rethink everything I have learnt in my 12 years of schooling……It was a lifetime experience! Amrita Singh, Class 12, Army Public School, Dhaula Kuan
YSP has been a stepping stone for expanding my intellectual capabilities and taught me the value of being inquisitive. Arjun Sethi, Class 11, The Shriram Millennium School
YSP helped me overcome my fear of socialising. I got to interact with so many people in my cohort groups. Ishani Paul – Class 12, Loreto House