Fighting the pandemic with a liberal education
Pramath Raj Sinha, Founder & Trustee, Ashoka University, pens a striking account of how significant a liberal education has been amidst the pandemic to create future citizens and leaders with a social conscience.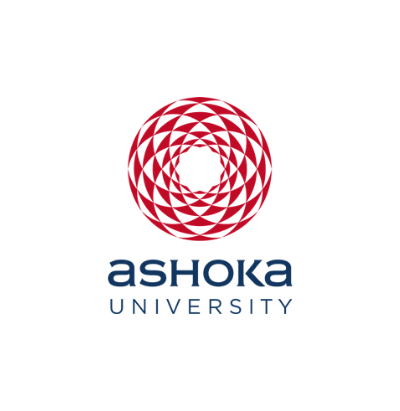 Office of PR & Communications
2 June, 2021 | 5m read
A few weeks ago, I was desperately trying to source convalescent plasma for a friend battling Covid-19 in the ICU. Before I knew it, the Ashoka University network sprang into action, providing me with a list of half dozen donors willing to donate. My friend is now out of intensive care and recovering well.
As all of us, much like the rest of the country, battle this deadly virus and its crippling effects across communities and geographies, one cannot but wonder if we could have been better prepared for this so-called second wave and how many lives, jobs, and futures that would have saved?
As we began to set up Ashoka a decade ago, we had a simple mission in mind: to nurture responsible leaders for India and the world. We envisioned that Ashokans would demonstrate lifelong leadership through critical thinking, powerful communication, and an unstinting commitment to public service — all foundations of a liberal education.
Given the collective ordeal we face in India today, Ashoka's mission and purpose could not be more relevant, or of greater significance.
While critical thinking alone may not have been able to successfully prevent this recent surge, we could have shrunk the scale of devastation and avoided some of the untold horrors we have seen unfolding around us. We declared victory too early, jumped to conclusions without real facts and evidence, got swayed by rumors and propaganda, and allowed our emotions and hubris to cloud our judgement. Far from thinking critically, we made things worse by adding fatal cognitive missteps — ignoring other countries' experiences and remaining closed to divergent perspectives and multidisciplinary viewpoints about a disease that the world was encountering for the first time at this scale in over a century.
Fortunately, precious lives are being saved thanks to gathering of the right kind of data, a thorough study of the evidence collected, prioritizing the right problems to solve, providing holistic solutions to key bottlenecks, and ensuring that relevant, accurate information and resources are being targeted towards those who need them most. This is constructive critical thinking at its best — solving real problems, helping others, and making a difference.
In the year gone by, we have seen what good and bad communication can do. There are some who are in complete denial. Then there are those that love playing the blame game. Still others have chosen to deliberately miscommunicate. In contrast, what has been heartening is to see how people of all hues have come together to help, rebuild, and restore. They have leveraged their communication skills, engaging, negotiating, persuading, and influencing others to search, dig deep, find help and open doors.
Communicating incessantly, night and day, using smartphones and social media, that otherwise have got a bad name, they are bringing hope and relief to countless families and friends. They direct their helplessness and outrage to making a difference, fighting for the dignity and lives of people who they don't even know. Even amidst stories of unquantifiable sorrow and tragedy, we have witnessed mountains being moved with stories of miracles of uplifting generosity and inspiring sacrifices. If only we would always use the power of communication to help others, and do so in a way that is positive, empathetic, and humane!
A few weeks ago, students and alumni at Ashoka University crowdsourced funds to help pay the bills of a fellow student in hospital. Artists among Ashokans offered prints of their paintings and sketches to raise money for COVID relief. Funds are being raised for all stakeholders of the University ecosystem, and then some. Volunteers amongst the Ashoka alumni community have been tirelessly working towards creating a helpline and a pan-India database for patients and affected families of verified leads of beds, medicines, donors, oxygen, ventilators, food, and nursing support. This helpline is open to not just the Ashoka family but is in service for the country at large.
If the most educated and elite don't put their shoulders to the wheel, then who will? And so, it has been more than heartwarming to see how our students and alumni have responded, despite personal losses and limitations. And that is truly the ultimate gift and responsibility of a privileged and liberal education — the commitment to make a difference and leave the world a better place. It is our expectation that every Ashoka alum will one day devote a part of their life to public service. It is our hope that they will commit to a life purpose that is larger than them and lasts beyond them, using their moral imagination and intellectual capital for greater good.
The pandemic, however sad and horrifying, could not have been a louder clarion call to us to endow every student and future citizen, regardless of discipline, with a liberal education. For all of us at Ashoka, it is a grim reaffirmation of the journey we undertook a decade ago to fulfill the mission and purpose of nurturing leaders who are not just the best in the world, but also for the world.
---
The author is the Founder and Trustee at Ashoka University. He is also the Founder and MD, Harappa Education, Founder and MD, 9.9 Group, and Founding Dean, ISB. The views and opinions expressed in this article are those of the author and do not necessarily reflect that of Ashoka University.