Fourteen years after her first visit, Professor Gwen Kelly calls India home
Gwen Kelly's association with India is a combination of cultural experiences and historical learnings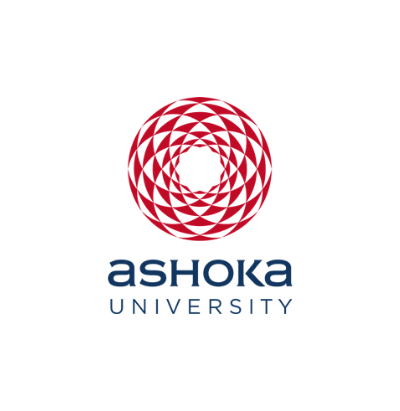 Office of PR & Communications
30 September, 2015 | 6 min read
By Karthik Shankar
September, 2015: Gwen Kelly, Assistant Professor of History at Ashoka University, vividly remembers the first time she came to India. In 2001, she took part in an Indus Valley archaeological project in Rajasthan while doing her undergraduate studies at University of Wisconsin Madison. The trip was a nightmare. The weather was punishing and the culture shock immense. Kelly, who had learned just a few basic phrases in Hindi – what she refers to as 'excavation Hindi' – found that the language barrier prevented her from connecting with locals. Illnesses and an alienation from the rest of the group, which was made up of graduate students, only compounded her misery. She laughs when she recalls saying that she would never go back.
Fourteen years later, Kelly considers India home. Her poor first experience surprisingly didn't shake her intellectual interest in the country. She still took a lot of courses related to Indian history. She slowly drew up plans to test the waters by visiting India again. However, she decided to be proactive in making this experience a better one. Since she was primarily interested in the South, she took an intensive crash course in Tamil. In 2004 she made a trip to Kerala and Tamil Nadu that upended her perception of the country. "I fell in love with South India," she says.
Several trips followed, including one in which Kelly spent four months in a serene cottage in the Nilgiris. Since her interests were in archaeology and anthropology, she was particularly interested in the production of brass and bronze statues. Indian artisans provided a perfect gateway to history. "Even though I'm interested in the past, contemporary communities have knowledge of that past," she points out. Kelly found that by bringing the rigour of American archaeological traditions to her research, she could bring a new approach to the piecing together of India's historical past. She is very clear that her research was extremely collaborative, though. "It wasn't one-sided. I wasn't studying these communities like an outsider; I learnt a lot from them as well."

Over the years, Kelly thought of Tamil Nadu as home. She lived in the historic temple towns of Thanjavur and Madurai and no longer felt like the unseasoned young girl who had been a stranger in a strange land. When an opportunity to work at Ashoka University came knocking, she knew she had to take it up. "At a time when education is becoming more commodified, the country deserves more universities like Ashoka that develop well-rounded individuals." Kelly understands how underserved subjects like History get, in the country's quest for conventional areas of study. She acknowledges that while her students are bright, they usually have to face a steep learning curve.
Even outside work, Kelly's hobbies greatly overlap with her academic interests. She has already interacted with a community of potters at Rai, Sonepat and hopes to take her students at Ashoka for some field trips. Her loyal partner in crime is a mixed breed American canine called Ciara who has not taken too well to the sweltering heat.

The weather aside, Kelly has no regrets about moving to Sonepat. The pioneering spirit of Ashoka University appeals to her innate nature. Kelly has her fingers crossed that her big ideas will someday come to fruition. Some of them include a Centre for Archaeology, a graduate programme in Archaeology and a museum that will display ancient pottery and statues. "It's almost a 'make your own job' kind of a job. You get to structure the job and decide what you want to do. The fact that you can make anything of it is very exciting," she concludes.
(The writer is a Young India Fellow, Class of 2016)