From Ashoka to Shark Tank: Sparsh Agarwal's Tasteful Journey
Sparsh Agarwal recently secured funding for his venture, Dorje Teas on Shark Tank India. Through Dorje, he is revitalising his family's Darjeeling tea garden and selling a year's worth of seasonal harvests in a farm-fresh organic fashion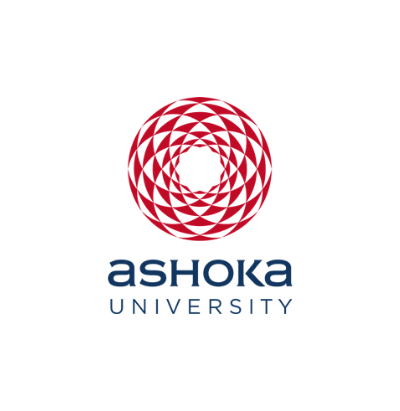 Office of PR & Communications
7 January, 2023 | 6m read
The city of Darjeeling is globally renowned for its lush plantations and unique tea flavours. However, this international distinction and export domination can often come with a hefty price tag. In this interview, Sparsh Agarwal, an undergraduate student from Ashoka University's batch of 2019 talks about his family's decades-old tea estate and how he brought it to a national platform such as Shark Tank India.
Sparsh studied Political Science and International Relations at Ashoka University, while also taking diverse courses across the board—from journalism to literature, to language studies and economics. Post this, he worked for Ms Yamini Aiyar at the Centre for Policy Research, New Delhi. Currently, he is pursuing M.Phil. in International Relations at the University of Oxford, while also managing Dorje Teas full-time.
Why was your motivation for starting this business?
My family has been in the Darjeeling tea garden business for the past four generations. My great-grandfather was the one who acquired the first tea garden in the late 1960s, much before the huge capital started moving into the area in the '80s. For the last decade, however, the tea garden trade, especially in Darjeeling, has been undergoing numerous problems. Production has been going down, and the harvest period has been reducing because of the changing windfall and rainfall patterns. The export market, where Darjeeling tea is mostly sold has also become uncertain. In addition to this, socio-political turmoil has already been there since 2017. Consequently, most of the 87 gardens in Darjeeling have not been able to make a profit in the last 20 to 30 years. And, then in March 2020, when I was home and writing my dissertation, the pandemic hit; and that really just devastated us and the garden. The lockdown took place during Darjeeling's two most valuable harvest seasons—the first flush (spring) and the second flush (summer). So, we were not making any profits and were barely breaking even (actually making losses!). When the lockdown came and hit us, it was just the last nail in the coffin. Somewhere around April then, while we were still in the middle of the lockdown, my family started considering selling off the tea estate altogether.
My friends and I have always been very close to this garden. We used to often travel within the garden and spend our holidays there; plus, we are also quite familiar with the local community. In May 2020, I was talking to them about the estate's problems; and how we were thinking of selling it off. It was them, then, who urged me to abstain and consider reviving it. One thing led to another, and a number of my friends started getting involved in different ways—some with the venture, some with the Selim Hill Collective. My partner in this venture is Ishaan Kanoria, a student from the University of Bocconi in Milan. Another friend, Vardhan Shah from Ashoka University was also involved for a long period with the venture.
What is Dorje Teas? What sets Dorje Teas apart from other tea businesses?
Dorje started off as an initiative to help revive my family's estate. But, once we realised that we have found a commercially sustainable model, Rajah (Banerjee, a tea estate owner who pioneered the organic movement in Darjeeling) pushed us. He said that we need to also think about the more holistic rejuvenation of the surrounding areas. As a result, Dorje takes care primarily of the commercial revival of the garden through the subscription model; and Dorje has partnered with the Selim Hill Collective (another entity that we have created) to work on the more holistic rejuvenation of the tea garden. Dorje then gets the money by selling the tea; and we channel that money towards initiatives focused on community building, community welfare, wildlife conservation, and spreading awareness about Darjeeling.
What really separates Dorje from other tea businesses is that no other tea garden owner stays at their own tea estate. Rajah was the last one who used to do that. Secondly, we are trying to bypass all possible middlemen to provide farm-fresh organic teas. All of the new-age tea brands that are coming up, say that they are removing middlemen. However, they are only replacing middlemen because, now, instead of selling to auction houses, we have to sell to these trade houses.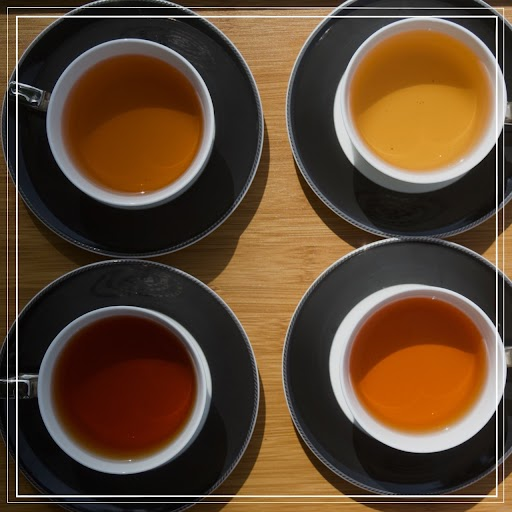 Unlike other tea gardens, we also market and sell the monsoon and autumn flush; in an attempt to solve the profitability problem of the gardens. Even though there are other companies which have subscription models, no one has a subscription model like ours where we are providing all four different flushes throughout the year in a farm-fresh organic fashion. We also have two different subscriptions that we run. One is obviously for the traditional Black Tea that Darjeeling is famous for. The other one is also quite unique: it is for Green Tea, the idea being that we provide the freshest possible green teas every three months to our customers.
Finally, I feel that because of the partnership that Dorje has with the Selim Hill Collective, our aim is to have a radical reimagination of the space of the tea estate, to move away from the model of a commercially exploitable plantation towards that of a more just and inclusive garden. Dorje is hence, not just a commercial venture. It is a project directed towards creating a more sustainable and just reality for the community and the tea estate. So, a lot of the stuff that we are doing has a very strong eye towards the community. For instance, we have a webinar series called 'Echoes', which both spreads awareness about Darjeeling and creates spaces to have meaningful conversations about what can be done within the estate, by speaking to people who have that knowledge and expertise.
Could you describe the business model?
The business model is very simple. We intimately work with one tea garden (my family's), buy the produce in bulk from them, and then sell it via the subscription system, thereby averaging out the price. I should clarify that Dorje is completely separate from my family's garden business. Unlike the garden which has multiple stakeholders, Dorje belongs completely to Ishaan and me. We have a partnership with the garden in which we are trying to sell their entire produce and unlike other new-age tea companies, which buy small quantities from a large number of gardens, our cost of production reduces exponentially. Along with that, because we are promising to sell the third and fourth flush; it goes down further. Of the 2100 rupees that we get, a portion goes to the tea garden to cover its cost and give them a just price. The rest is used to keep Dorje financially sustainable, and to sustain the activities of the Selim Hill Collective.
Tell us about the people who are involved with Dorje Teas.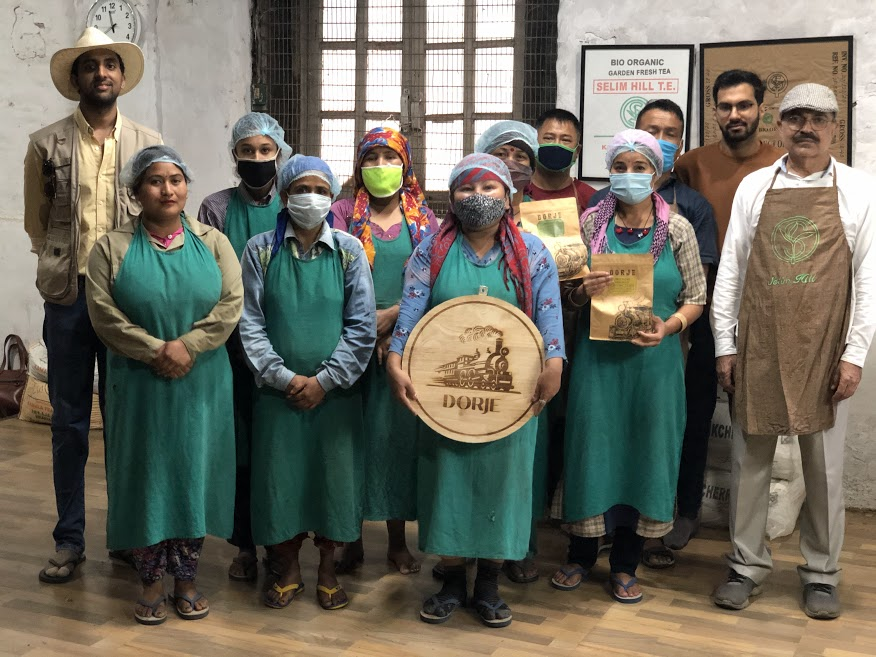 I started Dorje Teas with my best friend and co-founder Ishaan Kanoria. He is a former investment banker who also funnily enough got into Ashoka University, but he also got a scholarship, so went to Italy to study.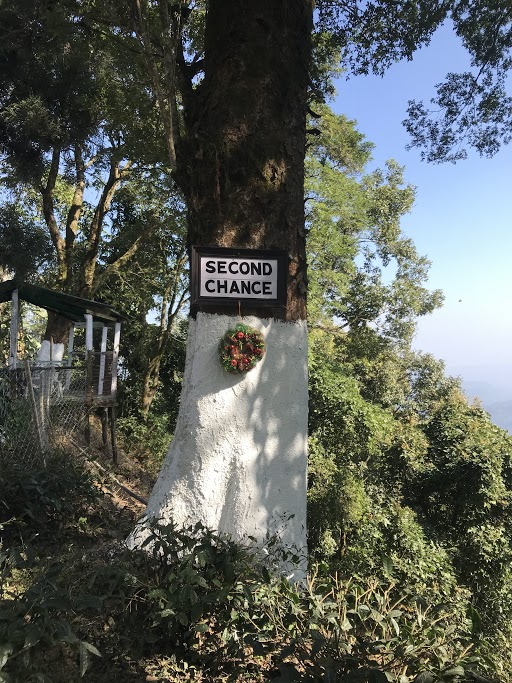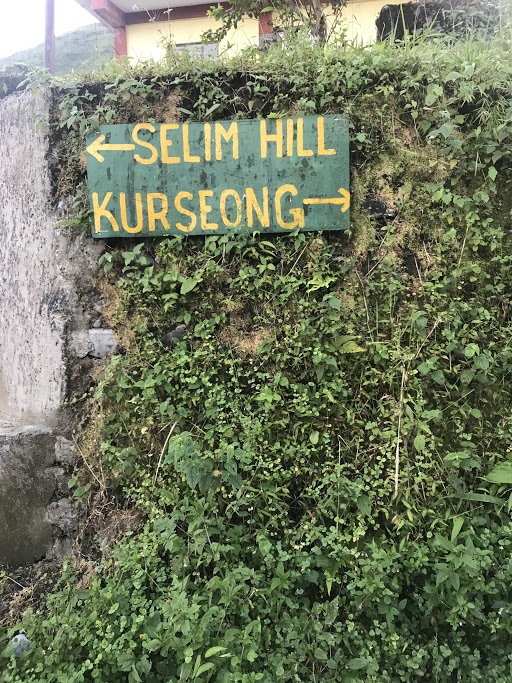 Dorje Teas is a community effort: the entire Selim Hill tea garden community is involved in it— from getting the ground ready during the drought season (December to March) to the ultimate packaging and dispatch. We have a great team that works on social media and marketing from Calcutta. There are family members who are helping in different ways. But the most important part of Dorje Teas is the Second Chance House and the Selim Hill Collective. The house is where we are based, and it is a moniker for what we want to do for Darjeeling. The collective is an amalgamation of eclectic people with the right sensitivities and sensibilities, who have passed through Selim Hill and Second Chance and who want to get involved in our mission. Currently, it comprises multiple friends from my time at Ashoka and even some professors. It is a mix of artists, lawyers, researchers, and consultants; all in all a motley group of friends who are all in this together. Our aim is to bring the World to Darjeeling and create something spectacular with the Collective.
What prompted you to apply to Shark Tank? What was the process like—from the first step to the last?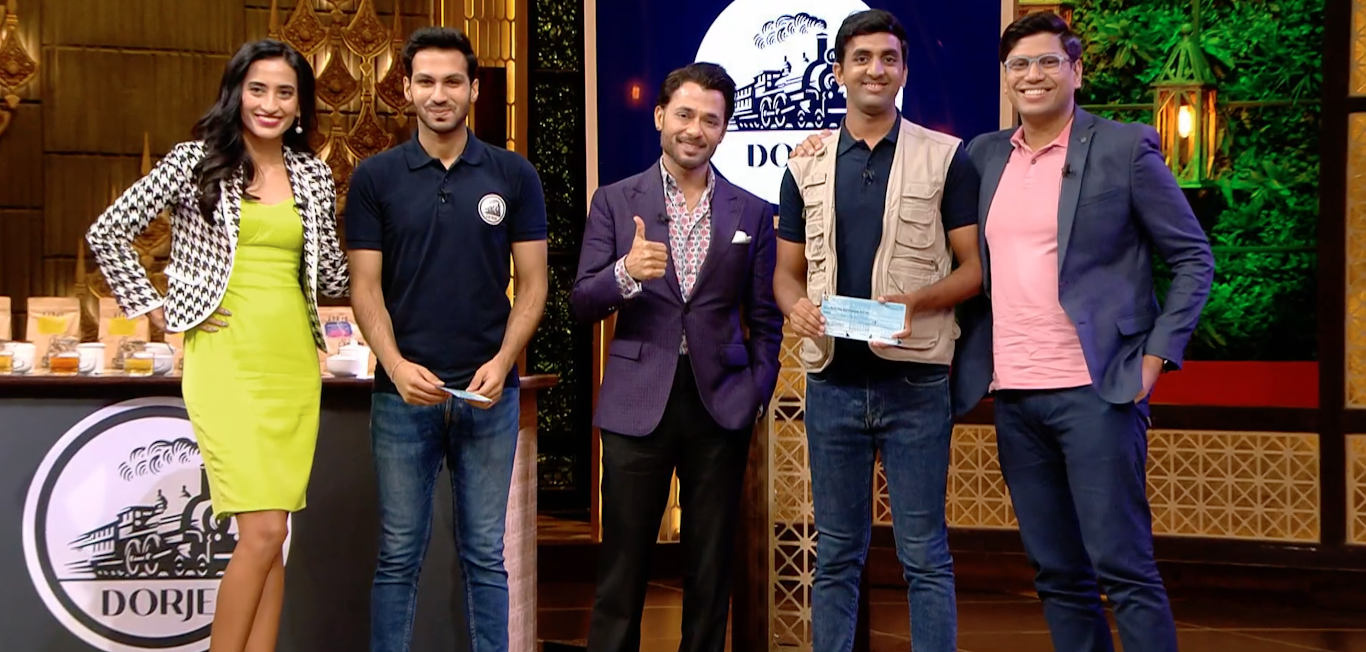 A friend from Ashoka made me watch the show. I thought it was a joke, but honestly, the data about the viewership made me realise that this would be a game-changer for Dorje and Darjeeling. It started with a long-drawn application, followed by multiple auditions, and finally a very hectic five days of shooting in Mumbai. The actual pitch was on the final day. It was taken in one shot and lasted for two hours. To say it is adrenaline-inducing and hectic would be an understatement. However, my respect for show business has increased ever since. I always believed that Darjeeling is about show business, and now we have the national platform to put on that show.
Now that you have raised significant funds, what are some of the next steps that you are looking at?
Dorje Teas is looking forward to working with Anupam Mittal, Vineeta Singh, and Peyush Bansal, and their experienced teams, in order to expand its presence rapidly, and reach the 100 cr target it has set for itself very soon.
We are aggressively looking to scale on the following:
Targeting the HORECA (Hotel, Restaurant, Café) segment and having all the major independent cafes in Tier 1 cities partner with us in the next 18 months
We have released Darjeeling's first-ever range of Wellness Flavoured teas, using organic green teas, and dehumidified botanicals, instead of essential oils. Through this release, we are looking to expand our footprint on marketplaces, and expand overseas.
We will be directing a certain amount of funding towards R&D. Our Darjeeling Cold Brew product was a product innovation which convinced Vineeta Singh to invest. Similarly, we will be launching innovative new products within the tea segment.
How has your experience of being an Ashoka student impacted the way you run your business?
I would go to the extent of saying that the moral and intellectual fabric of who I am has a very deep imprint of Ashoka University—its red brick walls, the various professors, colleagues, students and friends. A tea garden is more than just a monoculture of tea; it has a lot of different aspects to it. One has to think about the local community, the environment, the economy, the politics, the society, and the marketing, and also be cognisant of our position in the globalised world we live in. So, in many ways, without Ashoka's interdisciplinary liberal arts approach, it would have been very difficult for me to truly grasp the nuances of all these elements within the tea garden. I simply would not have had the "normative framework" (Prof. M.A.A Khan used to use this phrase quite a bit) to think about the overlaps between commerce, the environment, and the socio-political problems of the region.
I am a very proud student not only of Ashoka but also of the Department of Political Science. This is especially because when I was there, I never thought that studying Political Science, IR and History would teach me how to run a venture. It is only now that I am realising just how important political science education is to running this kind of venture. There is such a wide range of courses, and they all teach you so much!
There was one book that was recommended to me by a bunch of different professors at Ashoka University; and ultimately, I read it. It is called The Leopard by Lampedusa, an Italian author. It is about the landing of Garibaldi in the 1860s. The leopard is the protagonist, and he has this really famous line: "If things are to remain the same, everything will have to change." This kept coming back to me when we were trying to revive the garden. In many ways, it captures the foundational idea of this venture, and what we are hoping to achieve with it. So, I would actually thank all my professors for providing me with the foundation to be able to think about creating a venture like this.
Dorje Teas is available on Instagram, YouTube, Facebook, and LinkedIn.
---
(Excerpts from an earlier interview by Anushka Bidani, an ASP'23 at Ashoka University and a current interview by Saman Waheed (YIF'22), an Assistant Manager in the Office of PR & Communications at Ashoka University.)