From Circuits to Cinematics: The Multifaceted Journey of Ravi Ranjan
Ravi Ranjan Kumar (YIF'23) shares his journey of being a Filmfare-nominated filmmaker and discovering his passion at Ashoka University.
Hailing from a humble background and upbringing in Patna, Ravi Ranjan was always one with big dreams – ones which he has successfully given flight to through his immense hard work and dedication. He was admitted to an NGO called Shoshit Samadhan Kendra, a completely free residential school for economically disadvantaged children. It was here where he discovered his scientific temperament. He was named the 'chota engineer' in his school as he would often be found opening up electrical appliances to analyze their circuits, attempting to repair computers and inverters, and making material out of waste.
Ravi Ranjan is a man of many talents. A skilled filmmaker with an eminent Filmfare nomination, he found his interest piqued in the world of cinema when he started to participate in theatrical productions and nukkad nataks during high school. The recognition and appreciation he got for playing the modest role of a beggar motivated him to continue being in front of the screen. He soon transitioned from acting to being behind the camera because became enthralled by the story writing process and wanted to see his stories adapted onto the screen.
Two of Ravi's films, namely Zindagi Ek Deal and Apun ka Cinema have already been released and have gained meaningful recognition. Apun ka Cinema was also nominated in the category of Best Short Film for the prestigious Filmfare awards. With another film already in the post-production process, Ravi's filmmaking journey has just begun. "Whenever I am behind the camera, it feels like all my worries and stresses go away! I lose myself in the process", he exclaims.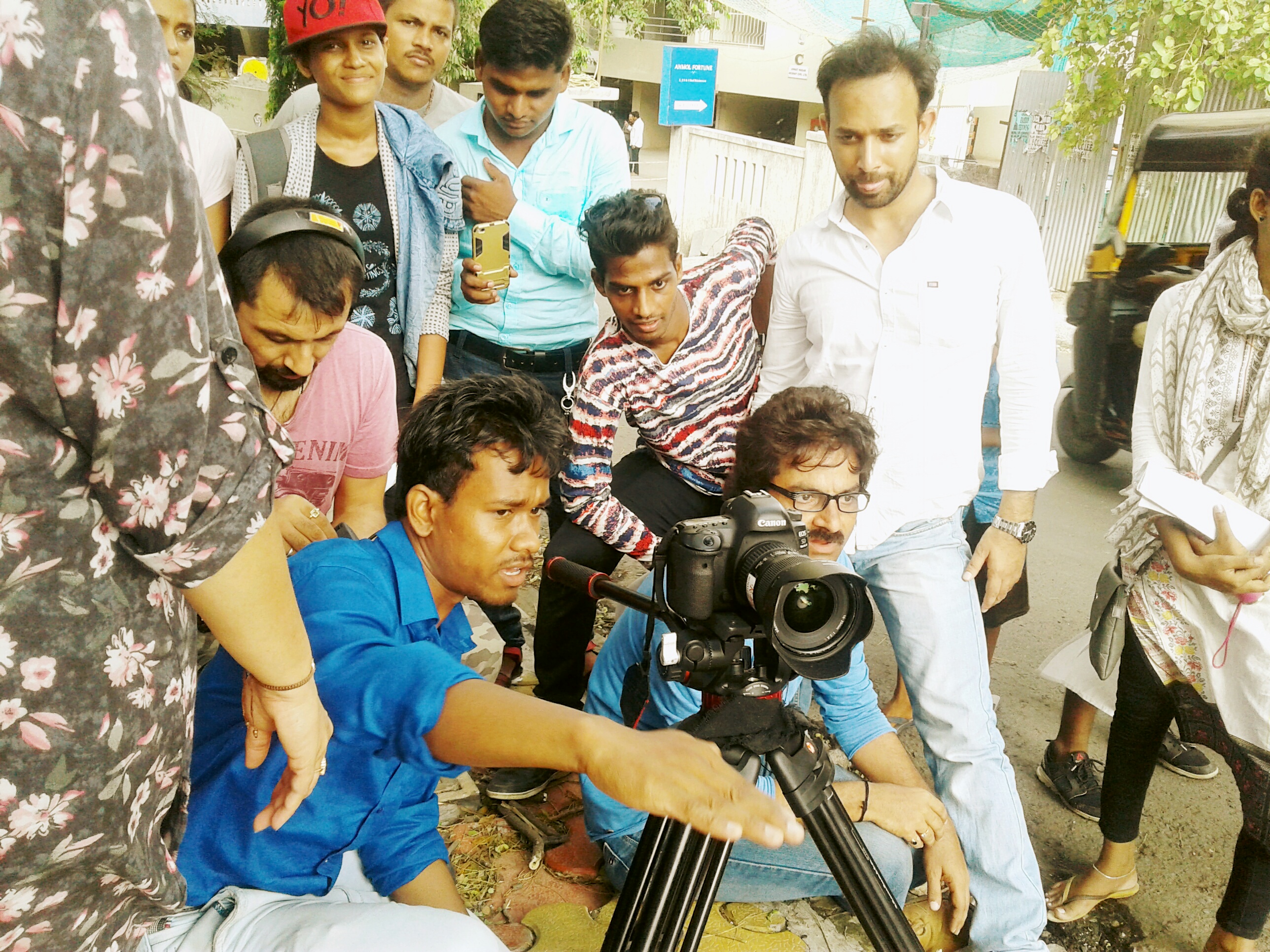 Ravi's tryst with YIF started way before he was selected for the programme. It was in 2013 that a YIF alum, Simranpreet Singh Oberoi joined his school as a Chief Project Officer. Within minutes of being around him, Ravi was in awe of his work ethic and the repertoire of knowledge that he possessed by virtue of his liberal arts education. At a time when his school needed serious improvements, Mr. Oberoi was its saving grace! Years later when Ravi found himself freshly out of college and confused about his future, he was reminded of the Young India Fellowship and decided to apply. "Over the course of the fellowship, I learned so much and got to meet so many people from different backgrounds. Although I studied so many things, ranging from Shakespeare to AI, YIF pushed me to realize my true potential as a filmmaker. Whenever there were group projects, I was always the one who was designated the role of a filmmaker. It was here that I gained clarity about my future", said Ravi.
For his Experiential Learning Module (ELM), Ravi and his group launched 'A-pods' which is the official Ashoka University podcast. He was in charge of recording, editing, and collating audio. A-pods has multiple verticals such as 'Bookmarked' where professors would discuss their publications and 'Retrospect' where guests would speak about movies and other media.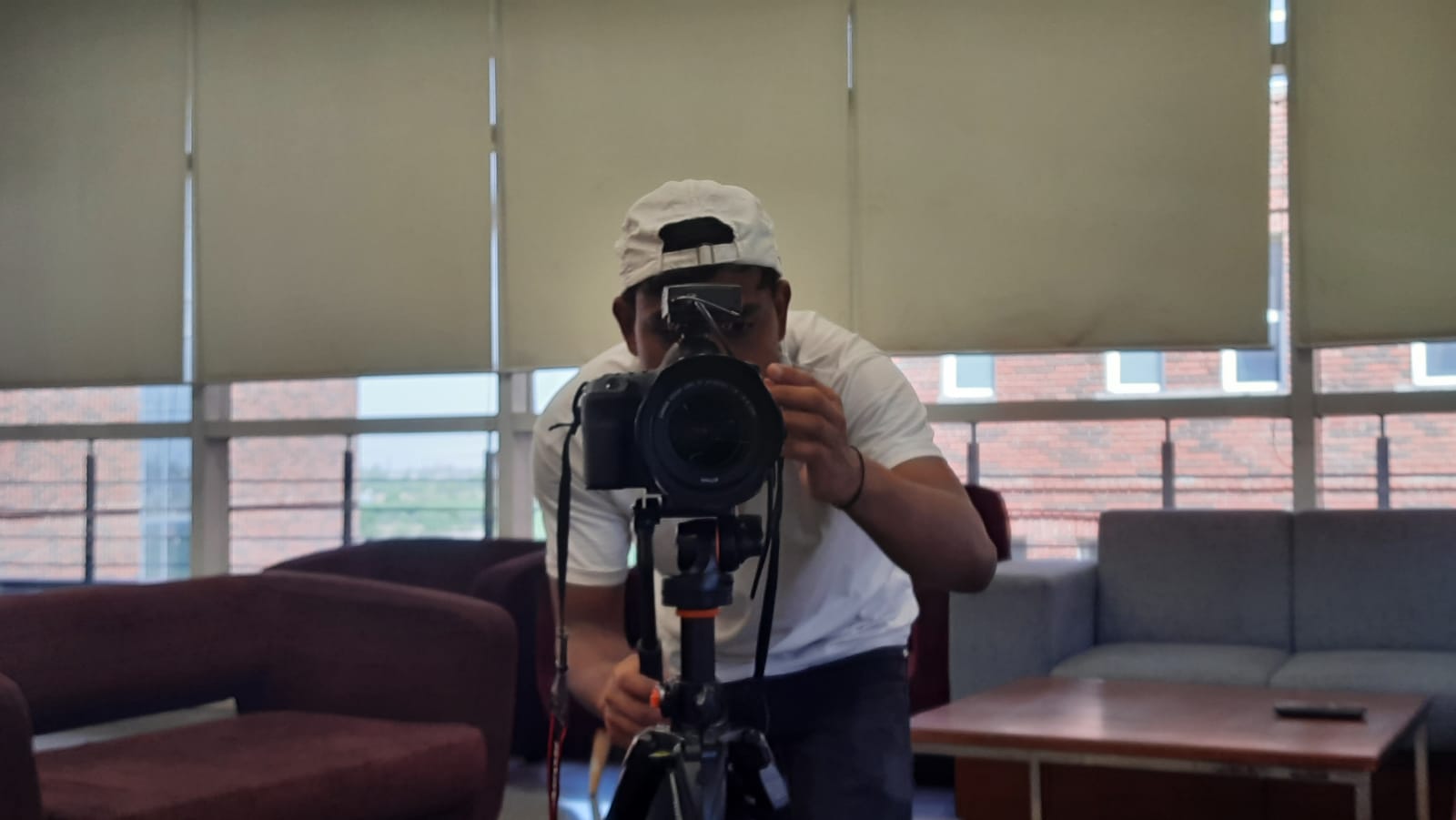 "Coming from a completely different background, my first few days at Ashoka University were spent trying to assimilate and figuring out the academics. As an introvert, I thought I would find it tough to navigate life at Ashoka. But my peers and the faculty at Ashoka made this such a fulfilling year", proclaims Ravi when asked about his life on campus. Additionally, Ravi and his peers launched their own filmmaking club on campus called Khayal where members were taught how to read, shoot, and direct films. He describes his time at Ashoka as one that inspired him to give wings to his dreams.
After his year at Ashoka University, Ravi will be joining Quiditch Innovation Labs and pursuing filmmaking on the side.
---
(Written by Saairah Mehta rising second-year student studying Political Science and International Relations at Ashoka University)