From YIF to LSE to working in conflict-ridden Afghanistan: YIF alumna's journey of championing women's rights
Chhavi Doonga, an alumna of the Young India Fellowship shares her journey of being a gender equality advocate and working in the development sector.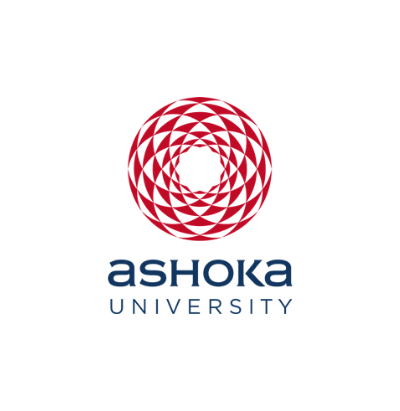 Office of PR & Communications
29 November, 2021 | 4m read
Here is a story about an empathetic brave heart whose journey of working in a remote area of a conflict-ridden Afghanistan is at best, incredible.
Chhavi Doonga, an alumna of the Young India Fellowship (YIF), class of 2015, while working with the Aga Khan Foundation (AKF) at their London office decided to take a plunge propelling her to take a job with the Foundation's Afghanistan office. She was based in Badakhshan, a North-Eastern province of Afghanistan bordering China, Tajikistan, and Pakistan. She wanted to be where the action was happening.
Talking about her experience, Chhavi said, "The decision to work in a conflict zone is not an easy one. There are high risks of living and working in Afghanistan, particularly as a foreign female, to your life and wellbeing. This also affects your family, who might not always understand this move. Yet I decided to go ahead with this because implementing programmes in conflict zones is some of the most challenging work in the development sector and therefore a huge learning opportunity."
I asked her the reason behind moving to Afghanistan from her comfortable job in London because this was not something many people would opt for at the first go. She had to go through a rigorous application and interview process but for her, it was all worth it.
"I felt the need to learn more closely about the challenges of working on the ground. I wanted to get hands-on experience in implementing development programmes to better understand the nuances and challenges of this work," said Chhavi. And how did she manage with the change?
She agreed that it was not a smooth sail. As opposed to the staff based in Kabul that afforded modern amenities, moving to Badakhshan meant living in a rural mountain economy with harsh geography and tough road conditions. "The region also was largely not electrified and faced seasonal food insecurity which affected our daily lives." But she held on.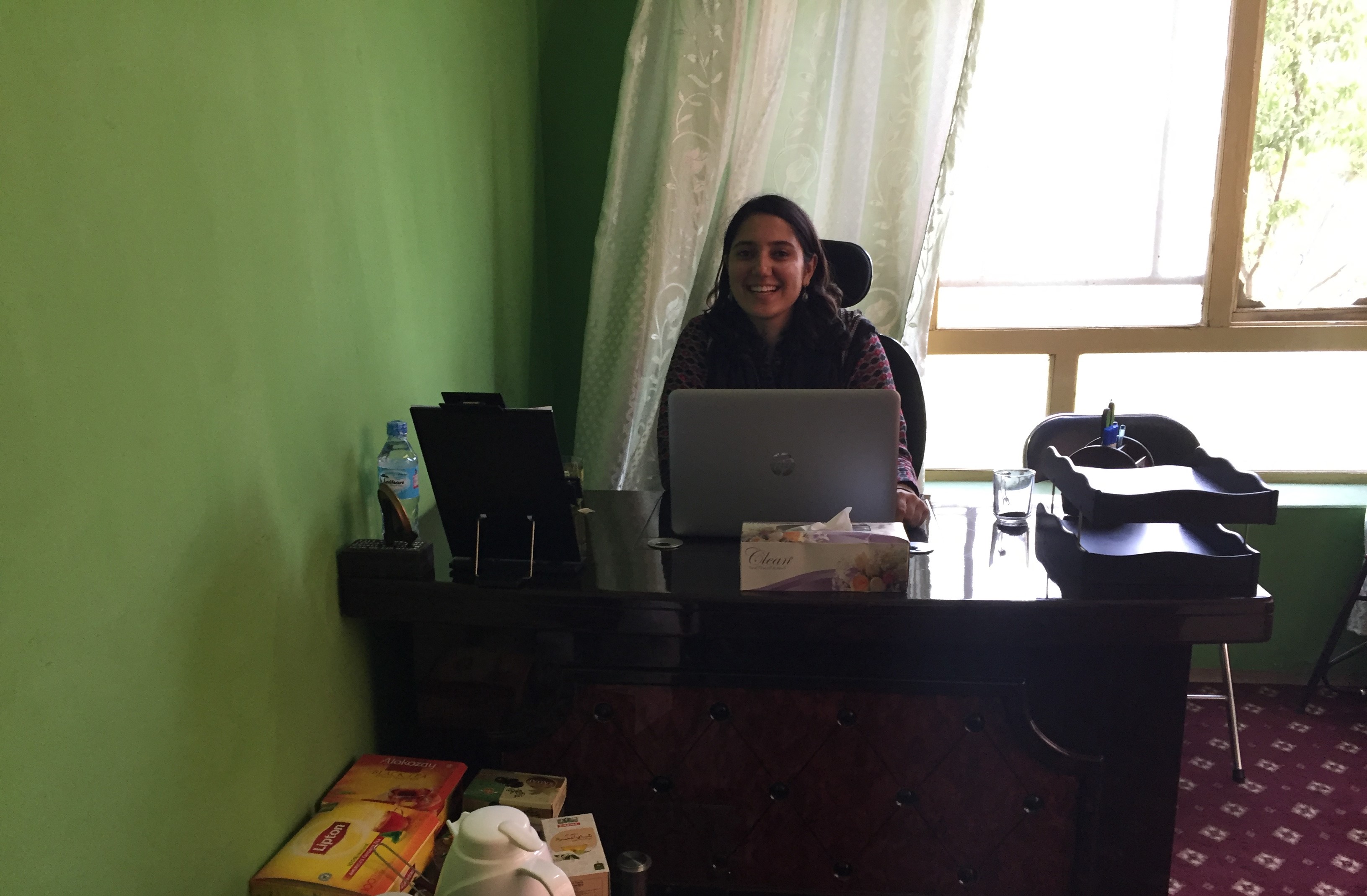 Her experience in the country was transformative, to say the least. "Personally, I had to adapt to an orthodox culture which meant being hyper-vigilant about my conduct, clothing, and behaviour as the only foreign female in AKF's Badakhshan office. Living under security threats meant highly restricted movements, extreme isolation, and unexpected security evacuations.  
"And, professionally, I learnt how the day-to-day programmatic work is enmeshed with the conflict in contexts like Afghanistan. This meant working in a highly complex socio-political context, which included weak governance, security deterioration, and volatility in community needs especially those living in extremely insecure areas."
Working in the development sector amidst a lot of insecurity is challenging but at the same time very rewarding. "Aga Khan Foundation does some amazing work in the Badakhshan area through its long term-commitment in the region, narrowing the gap in public service delivery. And for me, it was humbling to be able to be a part of this work and understand the nuance, empathy, and resilience that this work requires," said Chhavi.   
She is resilient and fighting for equality comes naturally to her. She believes in an egalitarian society. While working in Badakhshan, she fought to provide a safe space for her female colleagues and created a network of support systems.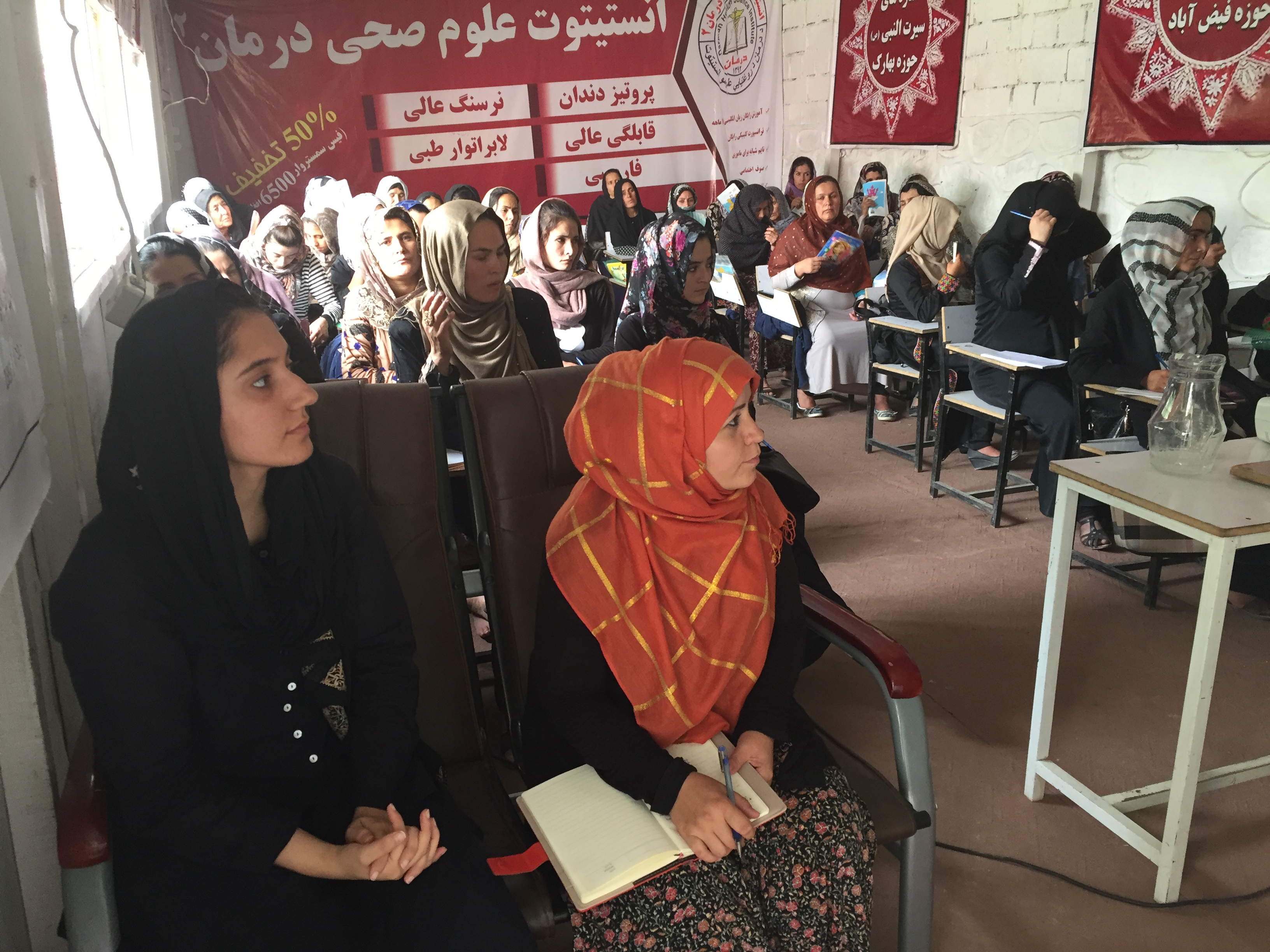 Talking about that, Chhavi said, "Afghanistan, like many other contexts, is a male-dominated workforce. My female colleagues in that country were a huge moral support for me as I adjusted. As the only foreign female in the Badakhshan office, I was aware of my privilege and access to power within the organisation. And I wanted to use this to support my fellow staff. The office had 20 percent female employees, most of whom worked in some of the most isolated areas in the regions, who did not speak English, or did not get full access to education.
"To put things in perspective, 90 percent of the population in the province lives in rural areas with lack of health infrastructure, inaccessible locations by road, and bitter winters. This makes working conditions very tough for anyone working on the ground, and especially for women who might not always enjoy the social freedoms available to men."
Troubled by the overall situation, in partnership with the female leadership in the region, Chhavi initiated a female employee support group within the organisation. Her primary thought was to convene a community between the women to be able to share and learn from each other the challenges, lessons, and strategies they use to work in highly remote and far away locations.
"As I had access to the senior management in AKF global offices, I leveraged my position to bridge the gap that local female staff in Badakhshan office faced in influencing organisation-wide policy change in an organisation as huge as AKF. The Foundation's leadership was very welcoming to this group and open to talking about the difficulties faced by the female staff," said Chhavi.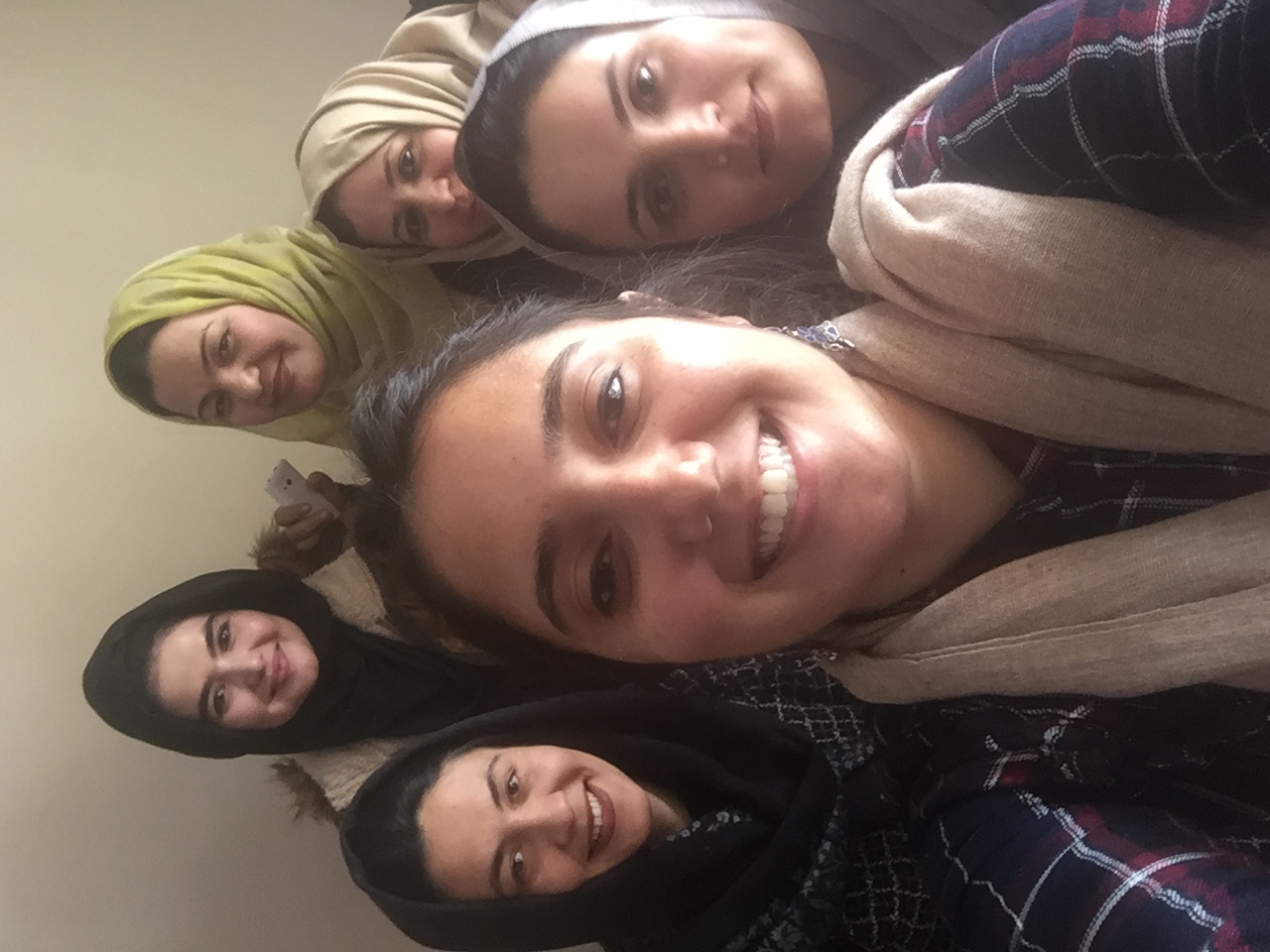 I applauded her. But fast forward to a post-pandemic world, how can gender equality be attainable in leadership in organisations and businesses? It is no secret that COVID-19 has negatively affected working women. The pandemic's effects on women have been extremely disproportionate. There is of course evidence of a gendered impact of the pandemic in the arena of employment. As an individual who has worked in gender equality and advocacy, I wanted to know Chhavi's response.
"To achieve gender equality in leadership the public, private and social sector must work in partnership to create enabling conditions for gender parity in leadership positions. This can be done by creating safe and conducive work environments for women; supporting women's movements; enabling women's leadership in local climate sustainable solutions, and lastly investing in education for girls. Women often lack the financial resource, education, or equal social opportunities to access technology and we must work on all these levels to reduce the gender gap within the digital divide. Particularly in the post-pandemic world, we will need to do the extra work to undo the damage done by the pandemic on women's security, health, and equal opportunities," said Chhavi.
Indeed, economies need to build back diversity if they are going to fully prosper in the long term in a 'new normal'.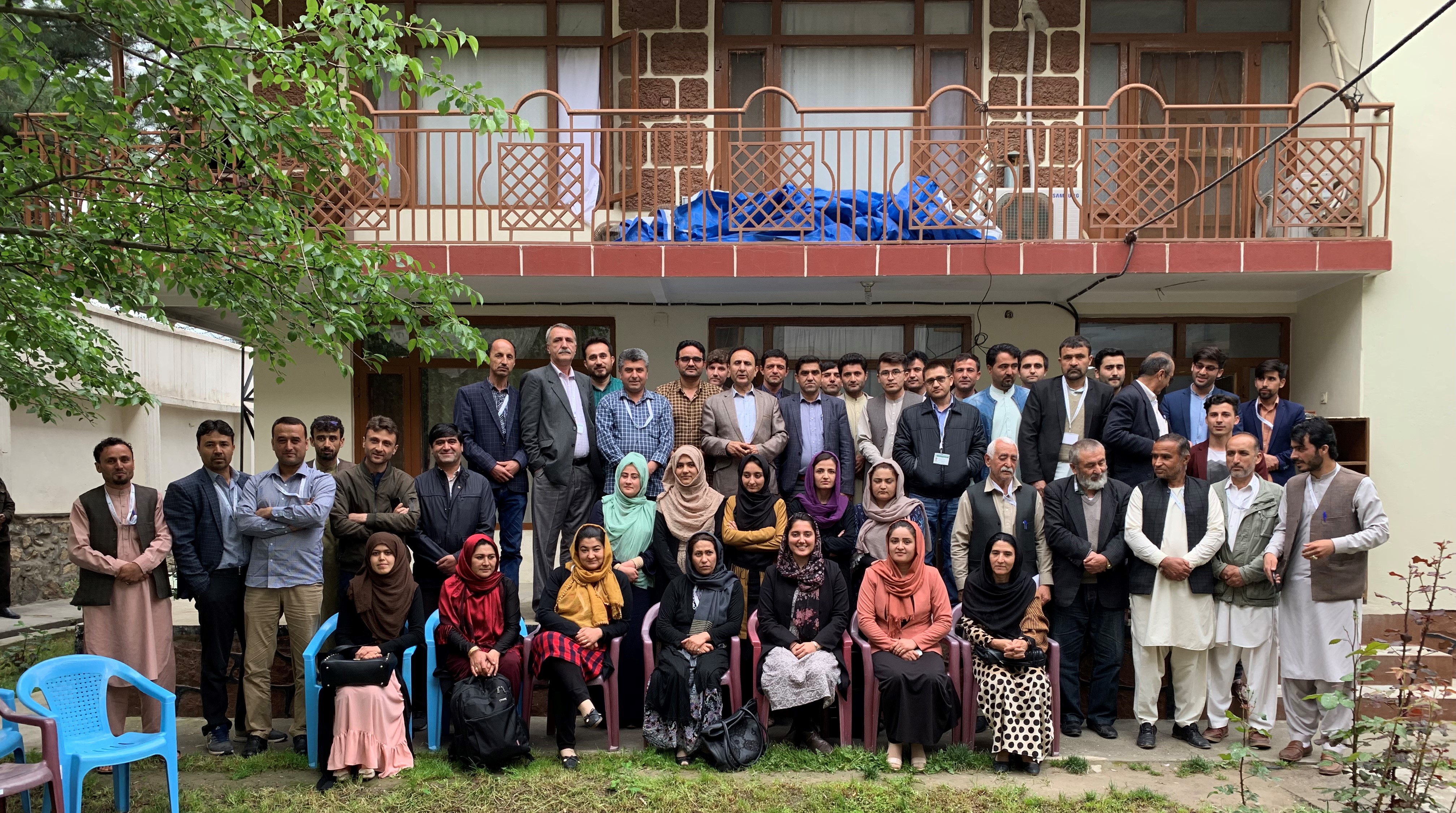 Chhavi is a leader, an advocate of a more inclusive society, who is currently working as a Senior Program Officer, Resource Mobilisation & Asia and Pacific at Prospera International Network of Women's Funds. Prospera is a network of 44 foundations or Women's Funds that are based in about 40 countries and support and strengthen women's and feminist movements globally in 150+ countries.
She drives Prospera's work in the Asia and Pacific region and leads a global institutional strengthening programme to support the resource mobilisation activities of Women's Funds, particularly in the COVID-19 context. She said, "I am also driving Prospera's work as a strategic partner to a global alliance working on the intersection of climate justice and women's rights called GAGGA (Global Alliance for Green and Gender Action)."
Her work speaks volumes. But did she always see herself working in the development sector? Chhavi laughed, "Not really, I studied literature in my undergraduate studies and thought I would play the role of a cool and pensive writer. But life had other plans, I guess!"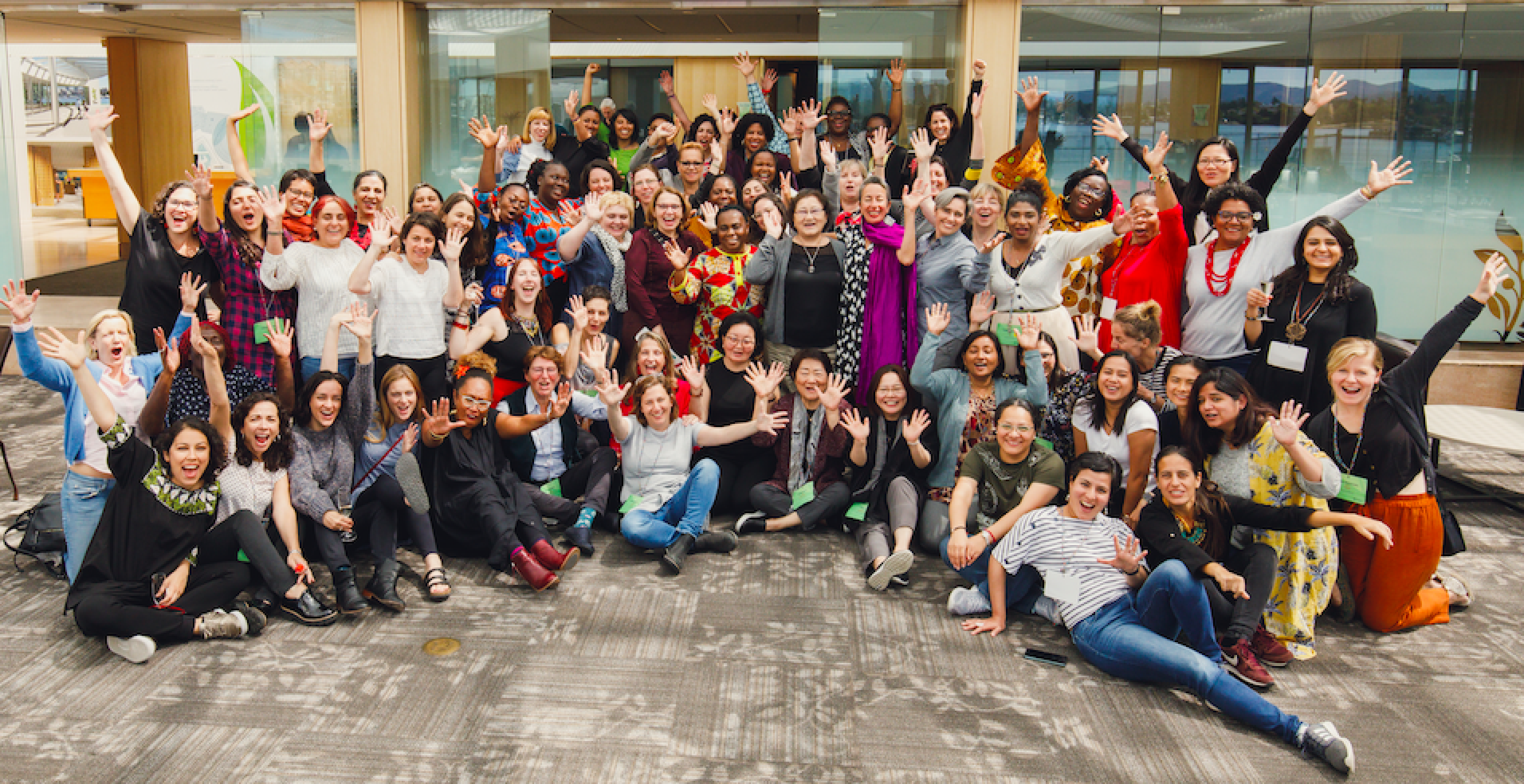 We were at the end of the discussion and I was amazed by her work ethos and her dedication to bring change in her capacity when I asked about her time at Ashoka as a Young India Fellow. And she was all praises for the Fellowship. "At YIF, being in a network of peers, faculty, and staff that had worked internationally provided me with the tools to broaden the geographic focus of my work. It inspired me to do my master's degree at the London School of Economics and in turn, opened a global platform of opportunities for me," concluded Chhavi.
As they say, the Fellowship never truly ends!
Chhavi graduated from YIF in 2015 and started working as a Program Assistant at UNESCO, New Delhi before going on to do an MSc in Media, Communication and Development at the London School of Economics. She was at the Badakhshan Province for about one year before joining Prospera.
Her humbleness and dedication are an inspiration. I have nothing but admiration for the tremendous work that Chhavi is doing towards a more just world.
---
written by Shreya Chatterjee