#Graduate Stories – Lunch Affairs by Saloni Mehta
Saloni Mehta, part of the graduating batch of Ashoka Scholars Programme 2021, majored in Mathematics, minored in Performing Arts, and did a concentration in Computer Science.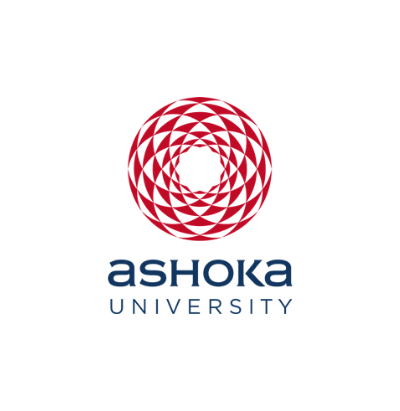 Office of PR & Communications
29 July, 2021 | 2m read
Throughout my first week at Ashoka, I skipped lunch. None of my friends wanted to eat at the same time as me, and I just could not bring myself to eat alone in the mess. The other outlets on campus were always too crowded during lunch hour.
My interaction with the food spaces at Ashoka would have perhaps been the truest reflections of how I was feeling at any point in my time there. My second semester was one of the most difficult parts of my life. Most of my second semester meals were sourced from the vending machine at the reception of my dorm. Contrastingly, I was always to be found sitting just outside the mess on really happy days.
I remember the day I stopped feeling like an outsider at Ashoka. It was when Anuj Bhaiya at the Nescafe outlet knighted me with a nickname! From that moment till the very end, my days were incomplete without a Nescafe coffee and paneer roll. I remember sneaking out of class early to eat chocolate mousse at the mess with a friend in my first semester. He is one of my most cherished friends today. Breakfasts became a ritual with another dear friend. Professors became mentors over Monday lunches and coffees. Dhaba chai at 2:30 AM was an unspoken rule after five hours of trying to make sense of matrices. The food spaces on campus have been where most of my romantic adventures began, and also where they ended.
Gradually, I found myself enjoying eating alone. The table in the main mess on the first floor, adjacent to the kitchen and closer to the stairs became my table. I am going to be annoyed if I find someone else occupying that table even ten years later!
When I returned to campus for my last semester, after a year at home, my favourite bhaiya still secretly gave me extra dessert. That (thankfully) did not change but other things did. My tables were now always filled with friends. At one such table, I suddenly realised how much support I had in my life and teared up. I also began going up to acquaintances eating alone and asking if I could join them. Each of those conversations have been wonderfully personal and enriching. I find it amazing how I shared tables with so many people with such different things to offer to the world.
One night, I finally went for a chai alone. The Dhaba shut down the next day. I'm unsure if I could have found a more fitting end to my journey.