Highlights of Young Scholars Programme 2016
Students of the one-week long Young Scholars Programme 2016 were exposed to different disciplines through experiential and hands-on learning.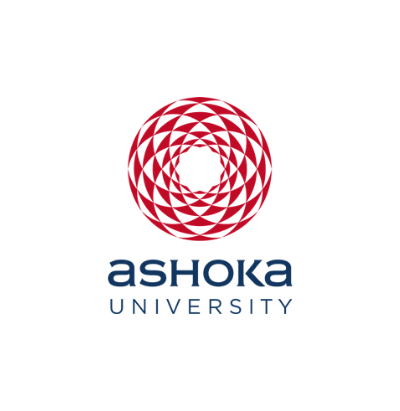 Office of PR & Communications
9 May, 2017 | 10 Mins read
Students of the one-week long Young Scholars Programme 2016 were exposed to different disciplines through experiential and hands-on learning. The programme included a range of activities including lectures, workshops, discussion groups, project-work, presentations and performances. Here is a quick look at the highlights of the week which high school students spent at the Ashoka campus.
Day 1
Eminent Historian and Vice Chancellor of Ashoka University Dr Rudrangshu Mukherjee delivered a talk on "Modernity". He spoke on the advent of the 'Age of Enlightenment' within the context of multiple disciplines including but not limited to history, philosophy and literature.
The students attended a creative writing workshop conducted by Kritika Pandey, a Teaching Assistant at Ashoka University who was recently shortlisted for the prestigious Commonwealth Short Story Prize. She talked about the various components of creative writing that make a piece gripping, ranging from writing an introduction that grabs readers' attention to holding that attention with well-established perspectives, characters and voices.
The students then split into four groups to attend Theatre, Performing Arts, Music or Kathagraphy workshops. The Theatre workshop conducted by Akhilesh Yadav from the National School of Drama focused on the role of improvisations in theatre and used several fun filled exercises to bring about the importance of teamwork, listening, cooperation, and most importantly mutual enjoyment in creating a play.
The Performing Arts workshop was conducted by Sreya Muthukumar and Anirudh Saigal, current undergraduate students at Ashoka. This workshop continued through the week and highlighted the role of the body in the context of performances.
The Music Workshop was conducted by Aritra Sutradhar, another undergraduate student. This workshop emphasized the role of individual notes in creating harmonies, and how to identify these notes. They ended with an improvised music session.
Kathagraphy was a dance workshop conducted by a team of Young India Fellows which focused on expression and demonstration of social norms and conditions through movement without dialogue.
Day 2
The first session of the day was a talk on 'Indian Civilizations' conducted by Gopalkrishna Gandhi, Professor of History at Ashoka University. This talk explored the importance and influence of the Indus Valley civilisations in the history of the Indian subcontinent.
Mahavir Jhawar, Assistant Professor of Computer Science conducted a session and talked about Modular Arithmetic. He gave a brief introduction to Zero Knowledge Proofs, an idea from the field of Cryptography.
The last academic session of the day was a personal statement workshop conducted by Aniha Brar, Director, Communications at Ashoka University. She talked about avoiding some common mistakes of while writing a statement of purpose and highlighted the difference between statements of purpose and personal statement.
Day 3
After a morning wellness session and breakfast, the YSP students headed to their first academic session of the day, a talk on Art Appreciation by Anunaya Chaubey, Deputy Dean, Young India Fellowship at Ashoka University. He discussed the history and impact of art starting from the prehistoric era upto the 19th century.
An entrepreneurship session titled 'Design Thinking' was conducted by Priyank Narayan, a seasoned educationist and Director of the Centre of Entrepreneurship at Ashoka University who spoke about the importance of thought over knowledge in today's world.
Post lunch, the students made their way to a resume writing workshop conducted by Prachi Jha, Manager, Development at Ashoka University marking the end of academic part of the day.
The students then split into three groups for workshops- Debating, Organic Farming and Painting.
The painting workshop was conducted by Professor Anunaya Chaubey wherein each participant was given an hour to visualise an image and translate it onto the canvas after which they split into groups and interpreted each other's masterpieces.

The Organic Farming workshop was led by Kaustubh Khare (The co-founder of 'Khetify') and Ranjit Parmar (Assistant. Manager Landscape at Ashoka University). This hands-on workshop exposed the students to farming basics, the plight of farmers, and recent developments in the sector.
The debating workshop, titled 'The Logical Indian's Toolkit' was led by Sahil Bhargava and Aditya Khemka, currently enrolled undergraduates at Ashoka University. They introduced the students to the core concepts of debating through a fun, competitive on-the-spot debating game.
Day 4
The Young Scholars kicked off their day with a session on Performing Arts by Justin McCarthy, a renowned Bharatanatyam dancer, instructor and choreographer and Professor of Performing Arts at Ashoka University. He presented a talk-cum-performance along with undergraduate students Anirudh Saigal, Sreya Muthukumar and Aaina Singh that fused the worlds of theatre, music and dance through their histories.
The psychology session was conducted by Madhavi Maganti, a professor of Psychology at Ashoka University and Ashwini Ashokkumar, a current graduate student at Ashoka. The session introduced students to the fundamental concepts of the study of a human mind and behaviour.
The academic workshop for the day was on 'Presentation Skills'. She gave students pointers on making a structured and effective speech, giving constructive feedback, and dealing with extemporary speeches.
Day 5
The day started on an ambitious note with a Leadership session with Dr. Pramath Raj Sinha, Founder and Trustee, Ashoka University. His session emphasized the strength of team building, leadership and creative thinking.
Vineet Sabharwal, Director of Undergraduate Admissions and Anu Singh, Associate Dean of Academic Affairs conducted a session introducing the students to the undergraduate programme at Ashoka University.
Anisha Sharma, Professor of Economics at Ashoka University encouraged the students to explore questions of economic development by engaging with economic policies on education, health, gender, poverty, inequality, infrastructure, and institutions.
– The students then split for workshops.
A workshop titled '50 Shades of Grey Matter' was conducted by Anirban Kundu, a current undergraduate student. This workshop explored group dynamics and brain games.
The Baking workshop was conducted by Ritikaa TL, another undergraduate, in which the students made some mouth-watering desserts.
The Cartooning and Storytelling workshop by Sanjna Sudan, Deputy Manager, Communication and Media Relations exposed participants to cartooning as a form of narrative.
The Philosophy Workshops were conducted by Sahil Bhargava, Aditya Khemka, Mathura Samaram, and Ritwik Mohanty – all current undergraduates. These workshops covered paradoxes, hypothetical situations, and thought experiments in Philosophy.
(The writer is a first year undergraduate student at Ashoka University)