How Kaavya Gupta is redefining careers for creative minds
Art, design, writing or music- Alterbeat enables people to embrace their creative passions and essentially redefine the conventional standards of having a career.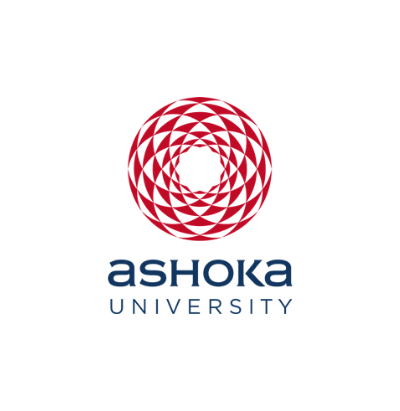 Office of PR & Communications
30 April, 2017 | 8 min read
April 2017: One could be spoilt for career choices on the Alterbeat website (http://www.alterbeat.com) and none of these professional choices are conventional. Art, design, writing or music- Alterbeat enables people to embrace their creative passions and essentially redefine the conventional standards of having a career. Resonating with what this young startup stands for, Kaavya Gupta (Founder, Alterbeat) and team recently held their first event in Delhi on the 31st of March. "Our first event, we felt it was apt to provide a platform for people to creatively express what they think it means to be an adult. We conducted an open mic night at antiSOCIAL in Delhi with the theme The Beats of anti-Adulting," says Kaavya. Over 120 people attended the event to listen to performances by Mildly Offensive Content, Delhi's first slam poetry group, and 10+ stand-up comedians and poets".
Team Alterbeat. — with Mohini Gupta, Kaavya Gupta, Neeti Gadgoli and Meghana Koppala
The larger idea of Alterbeat is to have a platform where creative minds can choose an alternative career. Many believe one needs to choose between the conventional and unconventional. "We believe you don't need to break the continuity of the path you're currently on to pursue what you love – you merely need to alter its course and combine your varied interests to create something new at the intersection," states the Alterbeat website.
A Young India Fellow, Kaavya is herself passionate about music, marketing, travel and food. She has led marketing and communication initiatives at Godrej, Harley-Davidson India and Coca- Cola India. Alongside, she has worked with Sony Music as a western vocalist and flautist and has co-founded a band of her own. She goes back to her days at Fellowship and tells us, "The Young India Fellowship laid the foundation of my career as a marketer and entrepreneur. One of the many key learnings at the Fellowship was understanding how successful businesses and enterprises are embedded in the socio-cultural framework the consumer is a part of. A liberal arts education enables you to derive consumer insights and therefore focus on the bigger picture. This has greatly influenced consumer research for Alterbeat."
In her words, YIF also gave her the opportunity to play the role of a team leader and team member in various projects through the course of the year. This taught her the importance of group dynamics and communication in achieving the desired goals which has helped her manage the team at Alterbeat.
Being an entrepreneur is exciting and challenging at the same time. As the founder of a young startup, Kaavya manages marketing, strategy, operations, business development, design and tech every day while defining the vision for the startup and championing it to potential customers and clients.
"Driving a balance between my ambition for Alterbeat and the constraints of resources currently available is a battle I have to fight from both sides everyday. I am the only full-time member in a small team, therefore staying focused on the bigger picture while managing day-to- day execution issues is a constant challenge." As an entrepreneur building a business in the most diverse and dynamic market in the world, each day comes with new learnings for her.
Way forward for Alterbeat
Since the BETA launch of alterbeat.com last year, the startup has170+ clients including TIME Asia, Uber, WWF-India, Greenpeace and many other global employers who have used Alterbeat to find specialized talent. Given its quick acceptance, Alterbeat was the only startup from India selected among 50 from 30 countries for Southeast Asia's largest, fully-funded accelerator program by the Govt. of Malaysia and the Malaysian Global Innovation and Creativity Center.
Alterbeat has now facilitated more 1100 connections between talent and talent seekers. As we receive feedback from both groups, we will continue to enhance the platform to best suit the requirements of our users. "We will soon move out of the BETA stage and launch the next version of alterbeat.com," says Kaavya who continues to encourage young people to opt forcareers that inspire them.