In Retrospect: First year at Ashoka
Vineet Gupta, Founder and Pro Vice Chancellor at Ashoka shares his journey with the University in its first year; a year which he describes to be exciting, challenging and special.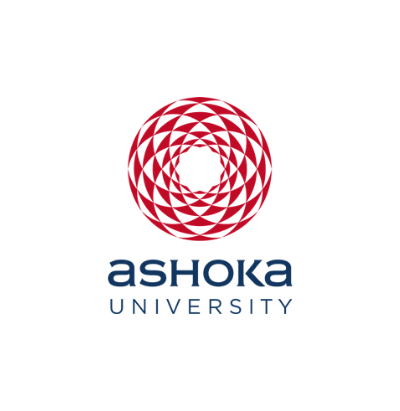 Office of PR & Communications
3 May, 2015 | 6 min read
Vineet Gupta, Founder and Pro Vice Chancellor at Ashoka shares his journey with the University in its first year; a year which he describes to be exciting, challenging and special
What started as a conversation amongst a few of us in 2006 was actually coming true on June 5, 2014. About eighty people got together at India Habitat Centre in Lutyens Delhi to chalk out a plan for the first year of Ashoka University. With a desire to build an outstanding institution of learning in India, these people comprised the first set of teams that were coming together to set up the University, many of whom were meeting each other for the first time.
Each team, which included Academics, Admissions, Student Life, Sports, Infrastructure and Administration, made a brief presentation. There was a mood of celebration and also of nervousness as we started to lay down plans for the future. These were very tentative first steps. These steps were a culmination of eight years of effort that went into making Ashoka University.
We have now approached June 5, 2015. It's been a year since that fated day at IHC and our first undergraduate batch has finished its first year. The fourth batch of 195 Young India Fellows under the aegis of Ashoka University will graduate on June 27, 2015. In retrospect, it has been a year of challenges and learning and a year in which Ashoka University became a reality.
We opened the campus on July 20th with a splendid dinner and also welcomed the fourth YIF batch. Action started soon after. August will probably go down as one of the most eventful months in the history of the University. We had to move the fellows from Parker Residency, a residential community in Sonepat to Campus after an unpleasant incident at Parker, a move we were unprepared for. Later in the month, we welcomed our first undergraduate batch. A brand new and untested infrastructure posed another set of challenges. A set of people came together as a team for the first time and had to manage a very eager set of students with lots of expectations. To juggle between the multitudes of opportunities and expectations was indeed challenging. But to be able to not only overcome them but exceed expectations was a pleasure. This new and lively Ashoka family soon started settling down in its new home.
If August was eventful, September was chaotic to say the least. Classes had started, students were grappling to figure out a new way of learning in the classroom, faculty were getting used to the commute from Delhi and the administration was having a tough time managing infrastructure and facilities. Everybody on Campus was very busy. Passions ran high. In the midst of this chaos, the student community started to settle down and we started seeing shades of brilliance. The Campus started becoming a high energy environment. Guest speakers, festivals, sports, student clubs and activities all started to gather momentum around a highly enriched academic and classroom environment. Campus started to become a fun place. The Dhaba opened sometime in November, a significant milestone in our first year history. Jashne Jazba, a celebration by student clubs was a fitting tribute to the end of the first semester.
January and the months that followed were a period of celebration. The annual YIF dinner was followed by a grand inauguration. Founders, faculty, staff and students celebrated the birth of an institution. We hosted the Yale Gale delegation, launched the Genpact Centre for Women's leadership in March and also hosted the Liberal Arts conference. We had become an event machine.
The cold February brought with it an air of nervousness and anxiety, as YIF placement was the top priority for the Ashoka team. This was another key challenge and we stepped up our communication and leveraged our remarkable network. As interactions between the Ashoka team and the fellows were intensified, we soon saw transformation in the general mood and by end March there was exuberance and excitement in the YIF cohort. These interactions with the fellows in the last couple of months have been a very memorable experience for me.
Professor Neil Lutsky's presence on Campus during the Winter Semester has been very inspiring. He touched every person on Campus with his kindness and generosity. He was a friend, mentor and guide to all students, administrators, faculty, construction workers, maintenance workers and security staff. The Lutsky Frisbee challenge witnessed people turn out in huge numbers to watch the undergraduates competing with the fellows for the coveted trophy. It was a befitting tribute to an outstanding human being and a great teacher.
The undergraduate students have left for a long summer break. We have 11 students who have gone to pursue summer programmes abroad and another 15 to 20 who are heading for internships. I do feel that we need to escalate our work on creating more internship opportunities for our students. We hope to use the summer break justly to learn from our challenges and build on the learning from the past year. We are excited to welcome our second batch of undergraduates and our fifth batch of Young India Fellows. We will also be joined by almost 20 new faculty members who start coming from July this year.
As I look back at the one year gone by, I do feel we have come a long way. Today, we are a thriving and bustling community of academics, administrators, founders, undergraduates and fellows. I had the opportunity to meet lots of students on Campus and it has been inspiring to listen to their stories and narrative. Each of them is special. Before I sign out, I cannot help but admit how much all of us will miss the current YIF batch. They have become a part and parcel of this eco-system and this institution. They played a huge role in helping create a magical first year.
The next year will be different and perhaps as or more exciting but the first year of Ashoka will always be special.