In times of COVID-19: An interview with Professor Gautam Menon
An interview with Professor Gautam Menon to understand COVID-19 and its impact on mankind, preventive measures and a possible cure.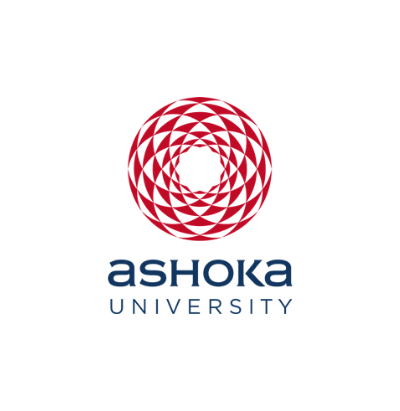 Office of PR & Communications
20 March, 2020 | 10 min read
Amidst the Coronavirus (henceforth COVID-19) outbreak, which has brought the entire world to a standstill and led to the generation and sharing of many theories about its origins and possible cure, we interviewed Professor Gautam Menon, Professor of Physics and Biology, Ashoka University to understand the impact of the virus on humankind, the preventive measures needed to reduce its spread and the possibility of finding a cure.
What is the trajectory of a pandemic like this? Could you elaborate on why the World Health Organisation (WHO) declared COVID-19 a pandemic and not an epidemic?
All pandemics have qualitatively similar trajectories. The number of cases will be small initially but then begin to rise more and more steeply. At some point in time the number of cases being reported will peak and then decrease as the "epidemic curve" begins to turn back down. This happens once enough people recover – or, in a small number of cases, die – from the disease. The words "epidemic" and "pandemic" carry different meanings in epidemiology. An epidemic refers to an outbreak of a disease that spans at least one geographic location, such as South-East Asia. In a pandemic, the disease goes global, spanning multiple regions around the world. A pandemic is also characterised by what is called "community transmission", where the link to the initial cases that started it off becomes harder to establish.
The WHO began to use the word "pandemic" to emphasise the need for countries around the world to take serious measures to deal with COVID-19. It had earlier declared the disease to be a "Public Health Emergency of International Concern" (PHEIC), the WHO's highest categorisation, as an indication of the seriousness of the disease and its impacts.
How is COVID-19 different from SARS which occurred in 2003 in terms of impact and fatalities? Was SARS also a pandemic?
SARS was also a pandemic and in fact killed at a greater rate (about 10% vs. about 2% for COVID-19). The number of cases as well as fatalities from COVID-19 have by now far outstripped those from SARS. Luckily, SARS was contained quickly and never recurred.
Given the quick spread of the infection and the rise in the death toll, what are the preventive measures one should take at this time, against COVID-19?
If you think you are ill from COVID-19 or any related respiratory disease at this time, the first – and in most cases, the best thing to do is to 'self-quarantine' i.e. stay at home or in a place where you can reduce your physical interaction with people to the absolute minimum. Have your caregivers do the same in their interactions with you. They should ensure that they wash their hands at very regular intervals and stay at least 6 feet away from you. Surfaces you contact should be cleaned with soap or an alcohol-based sanitiser at regular intervals.
Also, practise respiratory hygiene i.e. cough into your elbow or into a tissue that you can safely dispose of, wash your hands regularly and encourage those around you to do the same, take rest, and drink lots of fluids and eat fruits to bolster your immunity. If you have difficulty breathing, call up the hotlines that are available to seek advice. In general, do not go to see a doctor directly unless advised to, especially if your symptoms are mild. This is because you will encounter other people en route who you could potentially infect, if you actually turn out to be ill.
In all cases, practise "social distancing" as much as possible. Avoid locations where people congregate and encourage others to do so, maintain some physical distance with others, avoid touching surfaces that may have been touched by other people and do not bring your hands towards your mouth and face. These are actually sensible health practices at any time.
Your insights on the possible vaccine for COVID-19, given that in the US the first experimental coronavirus vaccine was tested on volunteers recently.
There are a number of groups actively working on a vaccine for COVID-19, including the one you mentioned. Some of the strategies for making these vaccines are new and thus untried. However, taking a vaccine from the point of development to the point at which it can be given to people is a long process. One needs to ensure that the vaccine is safe enough to be administered to people. It should also be truly protective against the disease. The best estimate for a vaccine to reach the stage where it can be administered is between 12-18 months. However, it might be too late by this time to have any significant effect on the course of the disease.
What are the socio-cultural, economic and political impacts of COVID-19?
This is the first time that the world is actually confronting the possibility of a pandemic that could kill people in the millions. While SARS left its scars across much of South-East Asia, it never managed to achieve the sheer scale that COVID-19 has, in terms of the number of countries affected by it. COVID-19 continues to leave huge economic destruction in its wake, especially in the manufacturing industry, given China's importance to supply chains, in the airline and shipping industries, trade and in tourism.
At the political level, it is interesting to watch how very different political systems have dealt with this, e.g. the examples of China, South Korea, the USA and the UK. The South Korean example is probably the best one for how to deal with such a disease: allow for quick, universal testing and trace contacts fast and accurately to stem the spread. The US response was slow-footed initially.
It is too early to assess the impacts yet, but it is easy to imagine that this will be the most impactful public health event of our lifetimes.
Could you also share your insight on the larger panic and fake news on COVID-19 that's been doing rounds?
Whenever there is a crisis that affects millions, as in this case, people will try to profit from people's attempts to come to terms with it. Due to the scale of the spread, the rapidity with which the epidemic has progressed and the fact that it will be, for some small fraction of the population, a fatal disease, there is certainly a sense of panic around it. The only thing to understand is that the ways of dealing with diseases of this sort from a public health perspective are clear – social distancing is a way in which one can slow and even prevent its spread and simple, but rigorous, methods of keeping oneself safe from infection are the best things to do at this point. The WHO, national health agencies and reputed publications are all good sources of well-vetted useful information. They should be used to stem the tide of disinformation that is going around. Be skeptical of miracle cures, always.
Please do share any other information that is relevant to how India should deal with COVID-19.
What a number of people, including myself, have been suggesting are two things: first, make testing for COVID-19 easy, accessible and universal, and second, set up an independent task force that includes leading virologists to guide and monitor the measures and actual projections in the community, not restricted by the ones being reported by the government. These are important steps to take, so that the public is satisfied that it has the necessary information to understand why measures the government might choose to take are justified.
Apart from that, a greater sense of urgency and importance given to social distancing measures is crucial. Ramping up the availability of higher levels of health infrastructure, such as ICU beds and ventilators, especially in rural areas needs to be done. We are reaping the effects of neglect of crucial parts of our public health infrastructure across decades, where high-quality but often expensive and largely urban private health care providers are preferred over an overburdened, underfunded public health system. The efforts that are being put in are tremendous, all over the world and also in India. They rely on the selfless and tireless service of a large number of people. We should be proud of them.
Now, more than ever, governments across the world, the public and private sectors, must come together to tackle a problem that simply does not discriminate across countries, and is also blind to economic or social status. We are all in it together.
My final point is the same as one I made in a public lecture at Ashoka University a few weeks ago. There is no more interdisciplinary field than the study of infectious diseases and epidemics. The topics it involves crosses basic biology, medicine, mathematics, economics, sociology, psychology and history and indeed, many more areas of study. Ashoka University, with its broad sweep across these subjects in terms of the departments here, its ability to bring a rigorous, independent and unique perspective to these problems, and its encouragement of interdisciplinarity, is an ideal place to pursue the study of epidemics and their impact on humankind.
_________________________________________________________________________________
Right now, with the outbreak of Covid-19, Ashoka University is taking all precautionary measures for the safety of its students, faculty and staff while ensuring the smooth and seamless functioning of its academic schedule. The university has moved its classes online and the faculties are using Google Meet and Zoom to conduct classes according to the same timetable that would have been followed for on-campus classes. Not just that, even, group discussions and peer learning are also taking place through the virtual learning mode.