It's Time to Question Your Answers
A look at how and why Ashoka builds critical thinkers.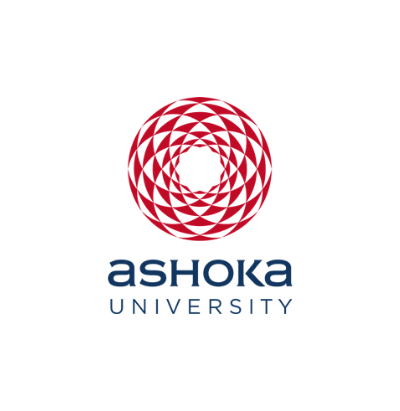 Office of PR & Communications
2 January, 2021 | 10 Mins read
Advice and argument are two things readily available in India, free and unsolicited. Nobel prize winning Indian economist and philosopher Amartya Sen in his book 'The Argumentative Indian' explains how the country's argumentative tradition is necessary for the success of its democracy and secular politics. Being a country with diverse cultures, it is but natural that wherever you go, you find street philosophers propounding their theories with passion.
Jonathan Gil Harris, Dean of Academics at Ashoka University comments on the lack of this argumentative side in Academics, "India is a country where intense argument, intense conflict, intense disagreement is not forbidden— it's the everyday fabric of life. Surprisingly, the argumentative Indian disappears as soon as the student walks into the classroom because the old colonial British model suggests that students should basically be passive receivers of knowledge dispensed by a professor." He adds that the idea behind Critical Thinking is to return Indians to the argumentation but with a difference.
Making an argument is different from being argumentative. Making an argument means being able to think clearly, most importantly being able to listen to the other persons thought even if you disagree with him or her. It involves being able to empathize, to be informed but also to be dialogic.
Critical Thinking at Ashoka
According to Gil, Critical Thinking is not a component of Liberal Arts. It is Liberal Arts education. "Critical Thinking is the base, the oxygen of Liberal Arts. I would go as far to say that they are synonyms," he stresses.
Critical thinking is being able to hear, to communicate, to work with others. It is being empowered to think independently. It is sowing the seeds to be thinkers who refuse to merely parrot what they read or hear. Critical thinking is the art of perfecting a conversation. It involves being able to empathize, to be informed but also to be dialogic.
Every Ashokan is encouraged to question everything that is thrown at him or her by the professor, one must question the text. A Mathematical formula can be questioned, a computer science law can be questioned, English Literature can be looked at from different dimensions and interpretations in cultural context are encouraged.
Critical Thinking is a gateway course at Ashoka that every student takes at the beginning of the first year. It is basically an introduction to how to be an Ashoka student of Liberal Arts. How to be a critical thinker.
The first semester at Ashoka had a Critical Thinking course in which 133 students were divided into three classes of 44 students each.
"Critical Thinking students developed their reading skills through a variety of media and tools, such as text, audio, video, and various software, strengthening thinking in addition to grammar and style," said Rich Rice, Visiting Research Professor, Ashoka University and Associate Professor at Texas Tech University.
There are no answers. No stereotype answers. There are questions aplenty to trigger the thought process that leads to answers. Liberal Arts literally means practice of freedom. It is a thinking that refuses imitating or complying with what you have been told. To teach Critical Thinking in general, it needs to be reinforced in every class through a variety of pedagogy. There is no single formulae. The first is to encourage students to ask open ended questions rather than giving the right answer.
Takeaway for students
There is enormous room for debate and discussion for an individual and Ashokans realized this after the course. Rohan Sankhla, an undergraduate student comments on the learning process, "My most valuable takeaway from the Critical Thinking course is the learning to write academic papers. Secondly, I realized there are different ways of looking at one aspect repeatedly and you cannot get bored easily. We worked on one topic for three months and this exercise has really enhanced my thinking ability."
Gil says that there was a considerable change in the students before and after the course. Many students were good thinkers but they were used to coming prepared to just listen. The process began when they started turning up in a class with preparation. You have to do a lot of reading before coming to the class at Ashoka. And this had to be taught to students.
"We noticed a huge learning curve in the students within a span of ten weeks. Students realized that there is something known as peer learning," he said.
"In my view, students at Ashoka generally have a greater enthusiasm for connecting learning to problem-solving in Indian and world contexts, understanding that with great opportunity for a first-class education comes significant responsibility to play an active role and affect meaningful change," added Rich Rice.
Jahnavi Dutta, an undergraduate student shares her experience, "We did a number of writing assignments this semester that broadened our minds and thoroughly exercised them. Essay writing and photo essays were part of the curriculums. A number of novels were also prescribed for reading on which our assignments were based. Although we focused on one theme throughout , the topics were addressed in a versatile manner."
The truth is that even employers demand critical thinkers. What employers are looking for are NOT people who can use the same skill again and again. They are looking for versatile people who can look at a problem from different perspectives and are good communicators. Increasingly, the world is about making ideas that travel across borders and Critical Thinking helps in this. It encourages students to work in teams and respect different opinions.
Giving a global perspective, Rich Rice concludes that Critical Thinking in educational programs throughout the world is increasingly moving into every curricular level, as education is generally shifting from content-based to problem-based learning. As Critical Thinking involves applying learned concepts in immediate ways, education is focused even more on communities, social impact, transactions locally and globally, and making productive change.