Literature and Beyond
February was awash with poetry and colour and song; Three remarkable poets and thinkers came to campus and took audiences away to whole new worlds, flung wide apart in time, space, and sensibility.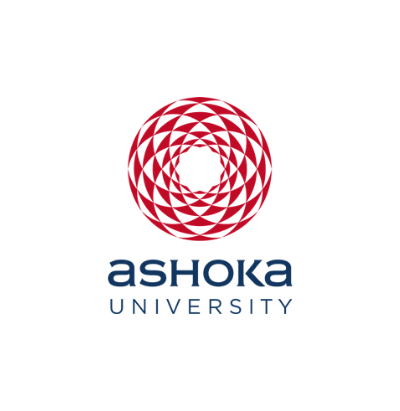 Office of PR & Communications
1 March, 2017 | 5 Mins read
If literature is a modern phenomenon bound by print and the solitary act of reading, genres such as poetry and drama, and especially epics like The Ramayana and The Mahabharata, far predate such modernity. They also transcend the understanding of literature as something invented, or fictitious, and rooted in the original imagination of a single author. Paris- based author Karthika Nair's modern epic, Until the Lions, the winner of the Tata Literature Live Fiction Award for 2015, offers entirely a different kind of originality by retelling The Mahabharata, or rather parts of it through the eyes of a range of neglected characters: nameless soldiers, outcast warriors and handmaidens, abducted princesses, tribal queens and a gender-shifting god. When Nair visited the Ashoka University Campus this February, audience was captivated by Nair's reading from the epic. She deepened the spell by showing clips from the dance-drama version of the retold epic, produced by the renowned choreographer Akram Khan.
Nair's talk was organised by the department of English and Creative Writing at the campus. Indeed, for students of literature and creative writing, February was awash with poetry and colour and song. Three remarkable poets and thinkers came to campus and took audiences away to whole new worlds, flung wide apart in time, space, and sensibility. They gave lectures, read from their work, visited classes, shared artwork and performance, dance and drama. Students had much to talk about, many questions to ask; faculty members were energised by the wealth of new perspectives. For a couple of events, people came from all over the NCR, such as Gurgaon and Noida.
Following Karthika Nair on Wednesday, February 8; on there was a lecture and presentation on the 14th on Islamic and European travellers to medieval India by Jyotsna Singh, a scholar of the Renaissance and Professor of English and Michigan State University. And on the 22nd of the month, the poet and environmentalist from north Bengal, Sumana Roy, came here and read from her new book, How I Became a Tree.
Saikat Majumdar, the Coordinator of the Creative Writing Program tells us that events like these push far and wide our notion of literature. The particular constellation of events that took place in February also help us to imagine literary studies in a larger, expansive context, including religious studies and art history, and strikingly, environmental and ecological studies. Karthika Nair visited Majumdar's class, "Forms of Literature," which was discussing The Iliad, and spoke about adaptations of classical epics. Sumana Roy visited his fiction workshop and spoke about writing and publishing in today's landscape.
Jyotsna Singh's lecture, "Transcultural Islam," brought together colourful Mughal miniatures, Sufi poetry, and stories by early European travellers. Singh was introduced by Jonathan Gil Harris, author of the bestselling The First Firangis and an expert on the Renaissance; following her lecture, Singh was in conversation with Abir Bazaz, Ashoka's own scholar of medieval Islam and popular teacher of Sufi poetry on campus. It was a rich conversation that drew much participation from the audience and revealed how fascinating religion appears when framed within the context of literary studies.
Sumana Roy's talk and reading were about the tantalising merging of trees and people; of the union and human and botanical identity. She read poems and essays that spoke of a deep empathy with nature – plants, flowers and grass; of a deep longing for, and the desire to embody the still life of flora. She spoke of the scientist Jagadish Chandra Bose, who detected plant life, the poet Rabindranath Tagore who imagined himself in harmony with nature. In the process, she spoke of the ethereal nature of literary life and articulated a trepidation about the very word 'writer' that trembled like tremors like a shiver through leaves of grass. Art and plant life, we learned, has much in common with each other.
We were left longing for more.