Lost Texts & Self-Writing: Two Ashoka Professors receive grants from Andrew Mellon Foundation
Durba Chattaraj, Assistant Professor - Writing and Anthropology, has been awarded a grant of Rs 13.5 lakh by the Andrew Mellon Foundation for the project titled "Rape & Violence and Lost Texts & Self-Writing".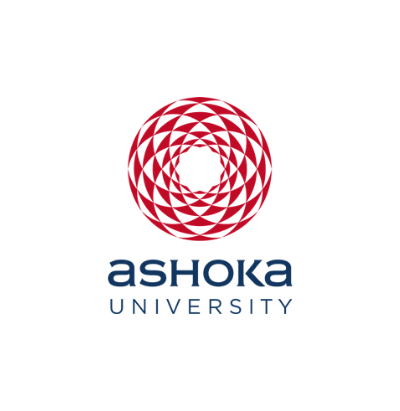 Office of PR & Communications
20 May, 2019 | 10 min read
Aparna Vaidik, Associate Professor of History has been awarded the Andrew Mellon Foundation Grant of Rs 16 lakh grant for her project from Governing Intimacies Project under the University of the Witwatersrand, Johannesburg, South Africa. The Governing Intimacies Project deals with research pertaining to sexualities, gender, and the state in the postcolonial world. The grant provided by the Andrew W. Mellon Foundation aims to support research on the persistence of gender inequalities in the Global South.
Dr Shubhashis Haldar of the Department of Biology has been awarded the Ratna Phadke Award by the Indian Biophysical Society "for the most notable biophysics research performed by an Indian scientist under 35 years of age."
Dr Divya Karnad, successfully reduces the unwanted bycatch of endangered sharks along the Coromandel coast of India through her project – InSeason Fish. She will receive this prestigious nature conservation prize and 50,000 Euros per during the Future For Nature Awards Event on 3rd May in the Netherlands.
The Future For Nature Award is a prestigious international award that celebrates tangible achievements in protecting wild animal and plant species. The Award provides the winners international recognition, financial support and reinforced linkages to an international conservation network. From 125 global applications, an international jury of experts has chosen Divya Karnad (India), Fernanda Abra (Brazil) and Olivier Nsengimana (Rwanda).
"Divya is clearly an outstanding leader, and has already initiated an impressive number of programmes and organisations focused on marine species conservation in India. She is now giving her attention to multiple globally threatened shark species, working with an impressively wide array of stakeholders. She is clearly a creative, serious, focused person with an excellent understanding of social, political, economic and biological issues, and the need to integrate these." – Simon Stuart, International Selection Committee.
Divya Karnad received her PhD in Geography from Rutgers University, USA and completed a Master's in Wildlife Biology and Conservation from the Post Graduate Programme run by the National Centre for Biological Sciences, Centre for Wildlife Studies and Wildlife Conservation Society – India. During her Bachelor's degree she created a Young Women in Conservation programme that enabled 480 students to participate in marine conservation.
During her Master's she identified light sources that had the least amount of impact to use on coastal beaches to successfully protect over 200.000 Olive Ridley sea turtles. Based on the results of her PhD work Dr Karnad co-founded InSeason Fish, a sustainable seafood initiative. The focus of this work is to connect seafood consumers to fishermen using sustainable practices, in order to promote grassroots level change across the fisheries.
Was Emperor Ashoka the first known protector of animal species? Mahesh Rangarajan, Professor of History and Environmental Studies explains how our past holds clues to solving contemporary problems and that research is key to finding answers.

This Great March of Democracy celebrates seven decades of the country's electoral democracy. With essays written by prominent analysts, politicians, academics, psephologists, former chief election commissioners, and many others, The Great March of Democracy covers a range of subjects from the birth and evolution of the Election Commission, the exciting story of the first electoral roll and the first general elections, to the criminalization of politics, and so on.
S.Y. Quraishi is a Distinguished Fellow at the Trivedi Centre for Political Data, Ashoka University. He is a former chief election commissioner (CEC) of India. He served from July 2010 to June 2012. An IAS officer of the 1971 batch from Haryana cadre, he has also served as secretary in Ministry of Youth Affairs and Sports. He is author of An Undocumented Wonder: The Making of the Great Indian Election and Old Delhi: Living Traditions.

"Since the end of the 1980s in India, self-styled representatives of a variety of ascriptive groups-religious, caste, regional, and linguistic-have been routinely damaging artworks, disruptive their exhibition, and threatening and assaulting artists and their supporters. Often, these acts are claimed to be a protest against allegedly 'hurtful' or 'offensive' artworks, wherein its regularity and brazenness has led to an intensifying sense of fear, frustration, and anger within the art world."
Malvika Maheshwari's Art Attacks tells the story of this phenomenon and maps the concrete political transformations that have informed the dynamic unfolding of violent attacks on artists.
"Art Attacks: Violence and Offence-Taking in India" is a result of eight years of exhaustive research and writing.

Nayanjot Lahiri, in her latest book dives into the past to search for clues left behind by early inhabitants of the Indian subcontinent to reveal to us our ancient land in all its splendour. The scholar's wit and her curious energy shines through as she links the past to the present; a civilization to the world and beyond.
"Who were ancient India's "first couple?" This unlikely question from a purveyor of India's antiquity is one among the many explorations in historian-archaeologist Nayanjot Lahiri's latest book, 'Time Pieces – A Whistle-Stop Tour of Ancient India.'
Lahiri attempts to open a window to ancient India via facets that are "important from the contemporary perspective: food and hygiene, art and identity, environment and emotions.""

Janice Pariat's 'The Nine-Chambered Heart' is a deeply intimate, luminous and fine-boned novel that explores the nature of intimacy and how each connection you make forms who you are.
"Nine characters recall their relationship with a young woman – the same woman – whom they have loved, or who has loved them. We piece her together, much like we do with others in our lives, in incomplete but illuminating slivers. Set in familiar and nameless cities, moving between East and West, this kaleidoscopic novella builds a life with colour, with light and dark, and in turn asks the reader: How does the world see you?"
The book has been published in India, Romania, Spain and the UK and will be published in France, Germany, Italy and Norway. It has been shortlisted for Tata Book of the Year Award 2018 and is on the shortlist for Prabha Khaitan Woman's Voice Award 2018.