Meet Farhan Shaikh, the Young India Fellow who became a short story writer
The Young India Fellowship was nothing less than a leap of imagination for Farhan Shaikh, whose short story collection The Self in Our Times has just been published.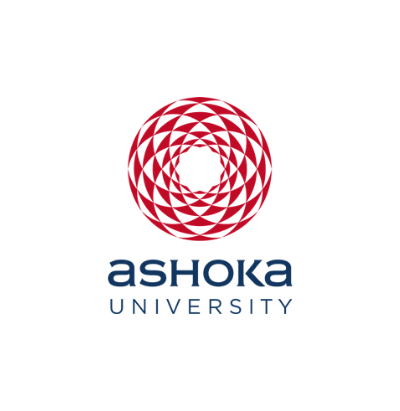 Office of PR & Communications
19 January, 2022 | 4m read
Farhan recalls that his time at Ashoka University was filled with opportunities to access reality with a sense of wonder, stretch limits of empathy, co-learn with people from different backgrounds, and ground his perspectives about the complexity of life.
And what better way to exhibit this transformation than by publishing a book.
"When it comes to art and writing, I often take time to revisit these fellowship learnings and draw ideas from all kinds of diverse disciplines- science, literature, psychology, arts, philosophy and history among others. I think fellowship was an education in critical life skills that continue to be applicable across all kinds of subjects, and my writings are usually a means of exploration into unchartered territories. I've also learned to appreciate the power and limitations of empathy as my stories continue to delve into lives and experiences that remain distant from that of my own, yet bonded through a shared sense of humanity.

As I concluded writing my first book, I once again wondered what it means when we say fellowship never ends. And after some introspection, I finally got my answer. It is this personal spirit that somehow makes you stay close to your creativity, curiosity and empathy amidst all the uncertainty and grim struggles of everyday existence."

Farhan Shaikh (Young India Fellow, 2019)
SYNOPSIS:
It takes a lifetime to understand where we end and the rest of the world begins. The Self in Our Times is a collection of seven independent stories that unravel both familiar and unfamiliar worlds of the 21st century. The reader is deliberately exposed to stories from vastly varied contexts, including indigenous cultures and traditional arts of Asia, urban cities of India, small towns of North America, and the migratory lives of the Horn of Africa.
By tapping into diverse character relationships, the narratives pursue a discovery of universal in the local and offer a souvenir of language to uncover the secret rhythms of words. Together, they contemplate on the meaning of home, loss, love, and the mysterious self in all of us.
STORIES AT A GLANCE:
Birds Wake Me Up: Deeply inspired by the writings of Helen McDonald, the tale follows a young boy and his poignant relationship with birds, as he navigates adulthood, loss of home, and the essence of living in an ever-changing world.
A Movement Artist: Unravelling both eastern and western forms of dance, a young girl seeks personal identity and artistic fulfilment while her teacher suffers from a physical and mental breakdown.
Controller of Chaos: Mr. Bhatkhande is a traffic constable who has been regularly monitoring roads at a popular spot in the Mumbai suburban region for over a decade. Over the course of a single day during the outbreak of COVID19, Bhatkhande encounters a self-reliant transgender who challenges his notion of life as they wade through the ironically quiet streets of a bustling city to leave behind a life accustomed to chaos.
She was a Maiko: Otis, a wealthy German businessman, pursues a trip to Japan and gets involved with a teenage hostess whose performance and mysterious past offer him an opportunity to discover his own quivering sanity and a repressed capacity to love.
Your Orange Thread: Post a rift in marriage and announcement of the Brexit, a British photographer pursues making a passionate documentary in Lucknow and discovers her unique subject in a migrant artisan from Himachal Pradesh who is skilled yet distant from the timeless craft of his home.
I Live in a Nourishing, Cold Desert: A community of nomadic shepherds undertakes a gruelling migration journey to survive the increasingly cold winters, while two strangers contemplate on the beauty and meaning of stars through a common telescope. Revolving around the lives of an insomniac astrophysicist, a rising ice hockey player, and a young shepherd, the story explores shifting worldviews and a converging vision of home in the silent highlands of Ladakh that leads to nowhere but itself.
Sheltered Mirage: Having experienced a life of poverty and exploitation since birth, a displaced woman confronts the joy and burden of motherhood while searching a mirage of hope for her twin toddlers in the troubled region of Somalia.