Meet Mahesh Rangarajan – Dean of Academic Affairs, Ashoka University
Prof. Rangarajan stepped into the role in May 2017, just as Prof. Jonathan Gil Harris completed his tenure as the Dean, since the inception of the University in 2014.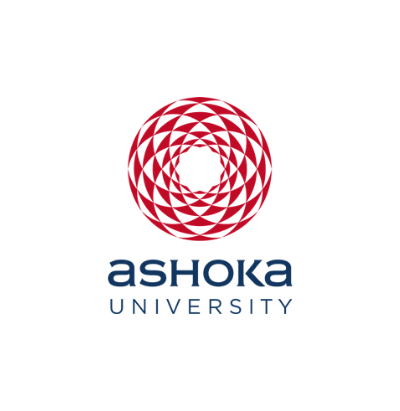 Office of PR & Communications
1 September, 2017 | 10 min read
By Sneha Madhuri
An author, academic, historian, researcher, former director of the Nehru Memorial Museum and now the Dean of Academic affairs at Ashoka University, Professor. Mahesh Rangarajan has donned several hats in his lifetime. "I identify the most with learning, in the broader sense of the term. For me, learning has been both about research and teaching. Over the years, among the people I have learnt a lot from, besides fellow researchers and senior scholars, are students. Learning through a combination of research and discovery through teaching and mentoring has been most fascinating to me." Prof. Rangarajan assumed the role of Dean of Academic Affairs of Ashoka University in May 2017, just as Prof. Jonathan Gil Harris completed his tenure as the Dean, since the inception of the University in 2014.
Professor Mahesh Rangarajan at Ashoka University
Also a Professor of Environmental Studies and History at Ashoka University, Prof. Rangarajan remarks, "Teaching Environmental Studies at Ashoka is similar to a western university in the sense that students read and come to class, which I think is very important. In India, teaching is often about the lecturer declaiming and students raising questions. Discussion-oriented learning or critical learning, is very important, where students unpack and critically look at ideas contained in a book or a text." He feels that this has been one the most significant aspects at Ashoka and it is one of the few places in India where it is being tried seriously.
Having taught Modern History and Environmental Studies in several top universities across India, Prof. Rangarajan says that the diversity of students across disciplines has been the most interesting aspect of Ashoka. "Most of my classes at Ashoka have students from a diverse array of disciplines. I think this really helps because people have been trained to think in a disciplinary way. Now, they are interfacing with people from other disciplines and they are looking at a common question, it is fascinating to learn how they approach that question."
Talking about how the approach towards environmental history as a subject can be revamped, he says, "We should be more aware of the ways in which the past and present are inter-linked. Too much of the environmental debate today presumes that we are re-inventing wheel, that the dilemmas of the human relationship with the environment is special to our age. In many ways it is, but there is a lot of insight one can gain from studying the past. Environment history in India is in the early stages of the learning curve and we have a lot more to learn on how different people deal with the same issues of the environment differently."
Following his recent work, 'Nature and Nation' which was published in 2015, Professor Rangarajan reveals that he is currently working with a group of scholars on a book called 'Nature and History.' He adds that his second book in line, is a related project but does not involve historians and is called, 'Nature's Present,' and deals with the current environmental condition of India. I am hoping to get back to my own work and do a longer cultural and political history of the tiger, not the animal itself alone, but its relationship to state, society and nature. The focus is on India but I'm relating it to other parts of the world, and that is a long-term project," he concludes.
(The writer is Assistant Manager, Communications and Media Relations at the University)