Multiplicity as an ethical imperative
In this interview, Prof. Madhavi Menon talks about what constitutes the ethos of the Centre for Studies in Gender and Sexuality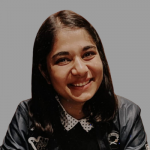 Saman Waheed
28 November, 2022 | 6m read
Gender and sexuality are more often than not considered synonymous with each other. While they are related to each other, they are not one and the same thing. Each emerges from and leads to a wide array of ideas and politics. To think more about such ideas, and to highlight the importance of these subjects to our everyday lives, the Centre for Studies in Gender and Sexuality (CSGS) was founded in 2015.
We spoke to Madhavi Menon, a Professor of English and the Director of CSGS at Ashoka University to understand how the Centre was founded, the kind of work it does, and what its future plans are.
Here is what she had to say:
At the time the CSGS was founded, there was no other Centre in India that was working on issues of both gender and sexuality. There were no examples to go by. So how was CSGS conceptualised?
The Centre was born out of an ELM project of the Young India Fellowship. In my brief, I told them to collate best practices from around the world, from wherever Centers of Gender, Centers of Sexuality, or Centers of Gender and Sexuality might exist, and then think about what we might want for Ashoka. Based on this research we drew up a blueprint for what such a Centre might look like.
From the very outset, we were clear about two things. The first was that whatever the Centre turned out to be, it would need to have sexuality embedded in its agenda. The second was that it had to be cognizant of its location at a university, so it had to be rigorous—academically, intellectually, and politically. This is why when we set up CSGS, we named it the Centre for Studies in Gender and Sexuality because we wanted to play to our strengths as scholars and academics who study sexuality as well as gender.
We also wanted to engage people, not only in Delhi but also around the country and in other parts of the world. The University's location in Sonepat was a challenge to establishing that kind of connectivity, but we have overcome that obstacle to a significant extent. We have had international conferences, one in association with Wellesley Centers for Women, and another with the University of Witwatersrand in South Africa; we have hosted a third conference on Sex/Education in Delhi. During the pandemic, we did the Summer of ISHQ online, which became a huge global phenomenon with more than 10,000 people attending our sessions.
The Centre, as we have developed it, is unique in many respects, not only because it is the first and only one of its kind in India, but also because unlike other Centres of Gender and Sexuality in other parts of the world, our focus is on the geographical location of the Indic subcontinent.
Can you tell us about your team and the work that they do?
Gladly – they are the best part of the Centre!
We have a postdoc fellow, Samreen Mushtaq, who came to us through the Mellon Grant, as a part of our partnership with the University of Witwatersrand. I cannot speak highly enough of her: Samreen is brilliant and committed. She goes about doing her work without making a song and dance about it. She does not do her work because she expects praise – she does her work because she is committed to it. And her work, on conflict and state violence, and gender, is absolutely brilliant. She also teaches an Independent Study Module on Gender and Conflict, which students have flocked to. She actually fits a much-needed space at Ashoka. The skills, talent, intelligence, the intellectual heft that she brings to us are very necessary.
We also have Shreyashi Sharma, who is our Deputy Manager and a previous Young India Fellow. She too is proactive and diligent and goes about her work with a minimum of fuss. I do not think I have ever had to ask Shreyashi what is happening to a project or when a deadline is going to be met because all projects are always done and all deadlines are met. She is a lawyer by training and brings an organized as well as a politically invested mind to everything at the Centre. She is efficient in ways that I can only dream of.
Charul Mehndiratta, also a former Young India Fellow, is our Workshops Manager. She is a force of nature! Charul is utterly committed to our workshops and understands their importance fully. It is only when you feel the importance of something that you can communicate it to others. Charul goes to schools, universities, and corporate workplaces, to conduct our workshops on gender, sexuality, laws against sexual harassment, and diversity. She is wonderful at what she does.
Along with our three full-time staff, we also have two interns and an ELM team working with us.
The first employee of the CSGS in 2015 was Shiv Datt Sharma – he had also been a part of the ELM team that came up with the blueprint for the Centre. Shiv set the gold standard in terms of combining brilliance with dedication and efficiency, and that set us off on a very strong footing. Several colleagues at the CSGS have followed his example, and our current team too embodies all the strengths that Shiv brought to the Centre. I have hit the jackpot with them and am very grateful for their presence as colleagues.
Could you please walk us through the kind of work the CSGS does?
Rather than a day-to-day functioning of the Centre, I am more invested in its conceptual functioning: what do we stand for, and what can we be relied upon to do?
Whatever project we undertake, whether it is the workshops, an ELM, a speaker series, performance series, or reading groups, we make a point of engaging with issues rigorously. We think about it politically as well as intellectually, from a feminist as well as an activist lens. There is no idea that we offer to our audience that undermines its complexity.
In our commitment to complexity, we sometimes have to negotiate currents that might want us to speak in a more cut-and-dried manner to provide judgment and conclusions. It can sometimes feel like a losing battle, but it is a battle that I feel is absolutely worth fighting. This is why we continue to showcase speakers and performances and ideas that complicate our notions of gender and sexuality rather than simply affirming them.
We all have identities and we are all attached to them, and I do not think it can be otherwise. But I deliberately used the word "identities" rather than "identity." To paraphrase Walt Whitman, we all "contain multitudes," and we need to be aware that we are never only one thing. I want us politically to be aware of this plurality rather than attaching our sense of self to one thing, and then feeling beleaguered because of it. The reason this is important is that we live in a world in which we are constantly rewarded for being narrow and fixed even though our lived experiences might be rich and varied. This is why the Centre emphasises a pluralistic set of frameworks rather than confining ourselves to just one frame.
When students say things like society makes us do this or that, I always ask them who is this society. Every one of us is part of that construct, and we need to take responsibility. That will only come when we recognise and acknowledge the fact that we are all multiple.
Multiplicity is an ethical imperative for the Centre. This is what I mean by saying that any issue has to be looked at intellectually and politically because there are echoes in every issue that we might find surprising, there are dissonances that we might find disturbing, and there are overlaps that we might find educational.
In your work with students, have you observed if there are some common trends of questions and confusion?
My first exposure to first-year students at Ashoka University is through a Foundation Course I teach called Great Books. I use the thread of sexuality to tie together books from different chronologies, cultures, geographies, subjects, and languages. Starting with the Kama Sutra, we study at some length Sufi poetry, the Bible, stories by Ismat Chugtai and Vijaydan Detha, Frankenstein by Mary Shelley, the reports of Arthur Kinsey, and Michel Foucault's A History of Sexuality.
It is always simultaneously shocking and pleasurable to see that every wave of students comes in thinking that sex or sexuality is a private matter. The students think sexuality is something that belongs to the individual, and that therefore must be guarded by the individual. If I lose it, whatever it is, then that is my fault. It is something that I should feel ashamed of, or get angry about.
I see my job as suggesting that sexuality is possibly the most public thing in the world. There is not a single subject that is not affected by sexuality and there is not a single subject that is as policed as sexuality. Getting students to make the move from thinking about sexuality as private to thinking about sexuality as public is one of the most gratifying intellectual and political developments in the classroom. I love working with students as we realize that these books that we call great are actually nudging us to think in ways that we might not have before.
Where do you see the Centre in the next five years? What are some of the new initiatives that the Centre wants to undertake?
We have already put in place a speaker series, opportunities for students to engage with internships, talks with faculty and activists, creative performances, and academic conferences. We have also produced a directory on mapping gender and sexuality in India that is going to be a one-stop shop for any scholar, researcher, or activist working on these issues in the subcontinent. We have listed departments, programs, subjects, films, books, and people who work in the field, and all this information is accessible on a single site. This is an exercise that has never before been undertaken in India, and we are very proud to have been able to do it.
In our next phase, we want to push our research agenda further. This includes wanting to establish a Minor in Gender and Sexuality at Ashoka. A liberal arts university as reputed as ours needs such a wide-ranging and interdisciplinary Minor. This will also mean hiring faculty members who are located partly at the Centre.
We also plan to hire a Director of Research, and a Postdoctoral Fellow to start working on a concerted research agenda for the Centre, that will include, but won't be limited to, transforming our ELMs that have produced cutting-edge work. These ELMs include an anthology of trans* tales from around the world, as well as a blueprint for setting up a helpline to deal with questions around gender and sexuality. We are also hoping to set up the Transformative Arts and Research Initiatives Fellowship (TAARIF) that will seed an ecosystem of research on trans* issues.
Another arena we want to expand is our workshops, which are unique in the landscape of Indian higher education. We have already developed our own videos and modules for workshops about sexual harassment. Now we hope to expand our network of trainers so we have more people who can run these workshops. The idea is that we will supply trainers with our expertise and resources so they can go to different institutions in different parts of the country to conduct workshops. We feel it is our ethical responsibility to set up an entire network of people who can speak openly about sexuality and encourage others to do so too.
We want to transform Gender and Sexuality Studies into a subject that people can engage with in the classroom, take to the streets, import into policy debates, and export into everyday life.
---
(Saman Waheed is currently an Assistant Manager at the Office of PR & Communications, Ashoka University. She is a former Young India Fellow from the batch of 2022.)