My Debt Has Only Increased: On Teaching at Ashoka
Neil Lutsky, Visiting Professor of Psychology, writes about his fascinating experiences with the Ashoka community over the Spring Semester and how he arrived as a teacher but left as a student.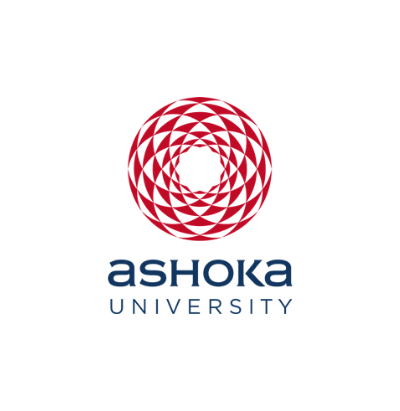 Office of PR & Communications
3 April, 2015 | 5 min read
I had the privilege of teaching at Ashoka this past semester, on leave from my regular position as Kenan Professor of Psychology at Carleton College, one of Ashoka's partner institutions in the United States. My motivation for coming to India, which I had never visited previously, was to help Ashoka develop its psychology programme. I've been involved with psychology education locally, nationally, and internationally over a 40-year career in teaching, and I've been the beneficiary of the bountiful good will and assistance of others during that time. It seemed to me I could right the scales a bit by contributing to an important venue for liberal arts and psychology education in one of the world's most significant countries. That turned out to be one of the most charmingly inaccurate calculations of my life.
Although I was able to assist Ashoka's nascent psychology program—rewriting the description of the major to recognize psychology's scientific character, helping to hire outstanding faculty for the coming year, and introducing students to contemporary psychology—I turned out to be the greater beneficiary of my time on campus. I am a teacher, and the greatest gift a teacher can receive is having bright, engaged, and conscientious students. I had two classes of students at Ashoka who were among the best I've ever taught (and that includes undergraduates at Harvard, Stanford, Wellesley, and the terrific group populating Carleton). They worked hard, read constantly and attentively, wrote and rewrote papers regularly, and, of greatest interest to me, considered and internalized, as warranted, fundamental values associated with careful and grounded critical thinking. Although it may appear as if good teachers challenge students, what I have come to appreciate over a long career in teaching is the degree to which good students challenge teachers and elicit conditions furthering their own education. So it was with my students at Ashoka.
Ashoka also benefits from the talents and experience of its Young India Fellows, an incredible group of highly motivated, keenly curious, and richly community minded men and women. I had two designated Fellows as mentees, both of whom were the greatest of pleasures to work with and learn from, and, seemingly, the remainder of this year's class of Fellows as friends and colleagues. The latter was probably due to the fact that I was the only academic psychologist as far as the eye could see (at least given the skies around Sonipat), and, of course, almost all interests, issues, and aspirations in life involve a dash of psychology. In truth, it was again a privilege and an inspiration for me to meet these committed, thoughtful, and accomplished young people. They offer so much to the future of the world we share.
I came to Ashoka as a teacher, but the great value of the liberal arts is that you get to experience the pleasures of becoming a lifelong learner. My students, faculty colleagues, fellow campus residents, and Ashoka's outstanding supporting staff members did so much to introduce me to India's cultures, to expose me to great food and sweets and music and dance, to keep my heart beating at the ping pong table or on the Frisbee field and basketball court, to share their own expertise and passions, to involve me in the important political and social issues of day in India and in the region. I came to Ashoka as a teacher but left as a student. I left with the greatest respect for the efforts of students, faculty, administrators, and workers to build a rich intellectual community. I left with a deep debt of gratitude to people I consider my friends. I have been enriched by my brief time at Ashoka, and the great genius of the place is that it will continue to have similar effects on others for years to come.