My Summer at Stanford University – Sanjna Mishra
A third-year undergraduate student at Ashoka University shares her summer abroad experience at Stanford.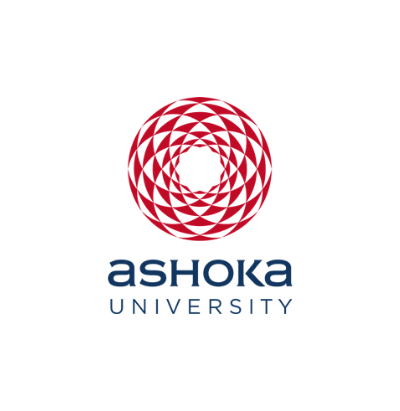 Office of PR & Communications
30 September, 2018 | 5 Mins read
September 2018: Stanford had only been a dream for me, until this summer of 2018. As part of the International Honors Programme (IHP), I represented Ashoka University at a global platform. My time at Stanford was a really enriching journey in both aspects, academic and experiential.
(Sanjna Mishra (centre) at Stanford University)
The classes at Stanford were culturally diverse, which gave me a taste of the different opinions that exist within the same intellectual circle that we operate in. I enrolled in two courses — one, Genocide and Humanitarian Intervention under the curriculum of International Relations and two, Making of a Nuclear Society under Science, Technology and Society. These courses are complementary to each other, as one deals with the mass scale atrocities that have been inflicted on the people over the last 100 years and the second, deals with the nuclear and how it has altered the world we live in.
I major in Sociology and Anthropology at Ashoka University, and I believe that all that I've learned here has subsequently added to my understanding of our global society. If I were to recall, in my third semester at Ashoka University, I took courses on social inequities and theories of international relations which enabled me, greatly, to grasp the concepts referred to at my classes at Stanford. The course on Genocide enabled me to relate to the theory of realism by Hans Morgenthau and understand the relevance of the dynamics of international politics in the contemporary world. It has been an enlightening experience to learn how society has evolved to accommodate new visions of modernity, how adaptation is the key to understanding a civilization and how power is wielded into a society. The Nuclear Society class gave me a new perspective to view the world – through the lens of the 'nuclear.' The readings and the visual sources used kept me engrossed, and it did not feel like course work. This class also encouraged me to further research in the different nuclear projects in India. I look forward to working on some of them in the near future.
However, my experience was not just limited to academic explorations. The beautiful campus and the Branner Hall, where all the IHP students live, had a lot more to offer. Events such as cafe nights, spa nights, fireworks on the 4th July, bowling nights, ping pong tournaments, exploration to scenic places like the Golden Gate, Point Reyes and other places were fun as well.
From singing a Hindi song on Cafe Night to performing a theatrical act in my Nuclear Society class, I have watched myself constantly evolve to push my boundaries. I had my own fears: Will I be able to fit in? Will I be able to make an impact? And so far I can say, these anxieties have been pointless. My exposure has benefited me greatly as it has taught me something new about different cultures — Japanese, Chinese, Australian, Pakistani, Icelandic, Finnish, and Italian among others. Now, I can gladly say I have friends all across the world. The two months spent at Stanford was like a dream that I want to live in forever.