Navigating Uncharted Waters: Insights from the CSIP Research Fellowship Amidst a Pandemic
The Fellowship's innovative design, set against the pandemic's backdrop, illuminated new dimensions of mentorship, peer relations, and collective learning in the digital age, writes Rimi Tadu
The Research Fellowship by the Centre for Social Impact and Philanthropy(CSIP) was a unique experience, mainly because we were a part of its inaugural cohort and were right amid the COVID-19 pandemic. The Fellowship aimed at fostering strong mentorship, peer relations and collective learning while we engaged in our research projects. CSIP's response was timely and unique, given the situation. The Fellowship was to be held entirely in virtual mode. We were all grappling with the new shift to working remotely or from home. Virtual interactions and meetings were still considerably novel ways of life. We were uncertain about how to proceed as we struggled with various constraints and woke up to horrible news almost daily. It was negatively impacting our mental health. The CSIP team did a remarkable job guiding us through these challenges with empathy and understanding. The time-to-time virtual meetings and connecting with people brought humbling relief. I distinctly remember interactions with the CSIP team during group and individual meetings, constantly reminding us not to be too hard on ourselves during such times. Timely inputs through workshops designed for each stage, virtual meetings, and the sharing of experiences by fellows were both helpful and encouraging.
I aimed to study various forms of giving, exchange, and reciprocity in a communitarian society. I wanted to understand whether these forms of giving were akin to philanthropic gestures or inherently different. My initial plan was to include diverse communities in Arunachal Pradesh for this study to understand their practices and perspectives. However, due to the pandemic and the unique regional challenges—limited network coverage, the reluctance of respondents to participate in virtual interviews, and the unavailability of suitable local assistants—I had to remain highly adaptable in my plans. Eventually, I decided to conduct an in-depth study of the Apatani community in my hometown, where I could move around to conduct interviews and observe practices, as the area was entirely COVID-19-free for a long time. Throughout this process, the CSIP team's understanding and generosity shone brightly.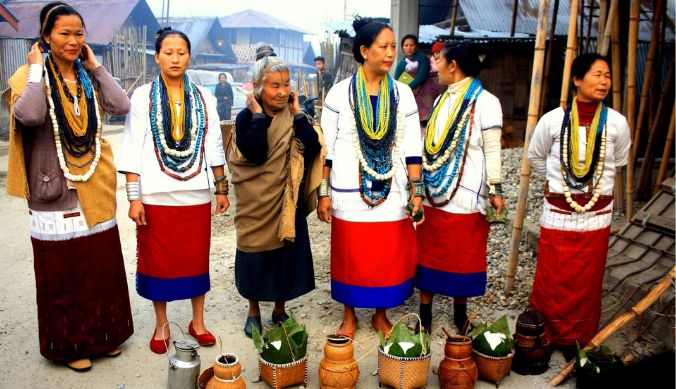 I had the opportunity to study and understand the unique 'giving' traditions among the Apatanis and other similar tribal communities in the state. Initially, all respondents emphasised the absence of philanthropic giving in tribal society. They asserted that 'no one gives for free' and that there are no 'gifts'. In times of need, giving is anticipated, and receiving becomes an entitlement. These exchanges and reciprocities flourish within intricate networks of kinship ties and alliances. Each member of this network is responsible for the well-being of the others. However, their giving lacks altruism and does not involve surplus giving. That sets their giving apart from the conventional understanding of philanthropy, likely due to their society not necessitating philanthropic giving.
I am immensely pleased to have been a part of this Fellowship. My learning transpired in diverse ways and across different areas. I made some meaningful connections. The Fellowship structure was such that we worked in smaller and cohesive groups with similar subject areas. Through this, I had the pleasure of meeting some bright, funny, kind and empathetic friends. We supported each other during tough times—checking upon each other's well-being, sharing our work and materials, and even expressing our challenges, which helped us form a tight-knit community. Despite our distinct fields and career paths, I continue to glean valuable insights from their work. This experience stands out as one of the key takeaways from the Fellowship.
The Fellowship's innovative design, set against the pandemic's backdrop, illuminated new dimensions of mentorship, peer relations, and collective learning in the digital age. As pioneers navigating virtual landscapes, we confronted challenges that reshaped our understanding of giving and communal dynamics. Ultimately, it stands as a testament to our resilience, adaptability, and the profound impact of shared experiences during times of upheaval. Undoubtedly, this encounter will continue to shape my academic pursuits and personal growth across multiple dimensions.
---
(Dr Tadu Rimi was a Research Fellow with the Centre for Social Impact and Philanthropy in 2021. She belongs to the Apatani community. An independent researcher, her work focuses on tribal women, oral history, tribal communities, and local history writing)