'Nurturing socially conscious individuals who can forge new paths'
Aniha Brar, the Dean of the Young India Fellowship and Vice Chancellor's Office at Ashoka University, expands on what transpires behind the scenes at the YIF to create a positive impact in the future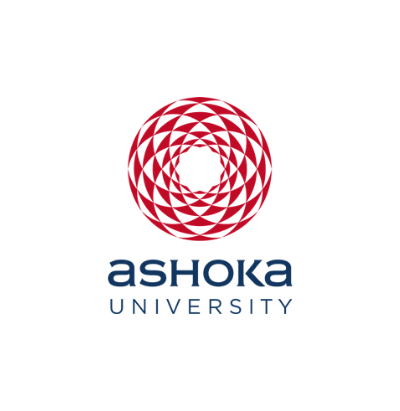 Office of PR & Communications
10 August, 2023 | 6m read
The Young India Fellowship (YIF) is Ashoka University's flagship programme. Offered as a year-long residential postgraduate diploma in Liberal Studies, it brings together 100 curious and driven individuals and exposes them to a multidisciplinary and multidimensional education. Aniha Brar, Dean, the Young India Fellowship and Vice Chancellor's Office at Ashoka University, notes that the Young India Fellowship receives applications from all corners of the country – and beyond – and from diverse academic and professional backgrounds. A sizable section of the current class consists of first-generation collegegoers as well. 
Brar, who has been a teacher of Critical Writing at the Young India Fellowship, been faculty at Harappa Education and conducted multiple workshops on professional communication, shared that the selection process of the programme caters to diversity and is holistic by design.
"We do look for accomplished and motivated individuals but do not define these words in narrow ways. While their academic standing and professional track record do carry weight, the essays in their application forms give us greater insight into their journeys. Their extra-curricular engagements and range of interests also have a bearing on how their candidature is considered. Finally, the interview becomes a way to know them better, dive deeper into what they have done thus far, and understand their aspirations better".
"Just like the applicants, the qualities I look for are also wide-ranging. Generally speaking, however, I am personally impressed by the sincerity of their engagement with the interests they claim to have, their motivation to be the best version of themselves, and their constant quest to broaden their horizons. We hope to nurture socially conscious individuals who can forge new paths, and I believe these qualities will help them get there," she added.
Brar shared that the Fellowship looks for and has been fortunate to find individuals who come with a desire to create a positive impact. Most of them are focused not just on themselves, but also on the larger world beyond.
"Once they are at the Fellowship, this spirit is encouraged, both within the class and beyond. They are trained to be stronger critical thinkers in all their courses and encouraged to bring in different domains and disciplines. They take courses ranging from the humanities and social sciences to leadership and design thinking, to mathematical reasoning and artificial intelligence. Their problem-solving skills are enhanced through the Experiential Learning Module. The Critical Writing course teaches them to read more closely, use their critical faculties and become better writers and communicators. They get to learn from faculty, mentors and industry experts about the on-ground realities of the areas they are interested in".
"I believe this combination of enhanced awareness and sensitivity, coupled with the necessary skills and networks help them create an impact in the future. It is a source of quiet pride for me to see the work that YIF alumni are doing at the grassroots, from Punjab to Bihar to Maharashtra. I should mention that many alumni are doing similar work on a global scale as well, working with international agencies and in other countries," maintained Brar.
The phrase "The Fellowship Never Ends" is one that everyone associated with the programme uses often. She said that in its most simple interpretation, it points to the strong connections that are forged in the space of a single year.
"Over the last 13 years, I have observed how faculty and Fellows stay connected even years after they have graduated, how Ashoka's founders continue to guide and advise those who are trying to establish start-ups, and how members of the programme team keep getting updates about where people are studying, working and living. You can find a YIF alumnus in almost every country where there is a programme of repute and the alumni web is a far-reaching and strong one, cutting across batches. Whether Fellows want advice on applying to a programme or job, to collaborate on an initiative or even simply need a place to stay in a new city, they always find a response from the community. Their bond with the alma mater can also be seen in the fact that today alumni are spread across Ashoka as professionals, Teaching and Research Assistants, and visitors to the institution. We recently got our first alum Founder as well, and I am sure the numbers are set to grow in the future! At a personal level, Fellows stay connected through sickness and travel, graduations and weddings. I think these are more than networks – these are meaningful relationships," she claims.
The rise of Artificial Intelligence and robotics has been one of the most significant developments to unfold on the global stage in recent months. It has been pointed out by prominent economists that AI will replace a lot of the current human workforce, leading to widespread speculations among potential job-seekers and college students. But Brar is hopeful as she looks back and points to similar instances in the past when people had faced such challenges.
"I believe that every technological revolution/evolution has posed some challenges for humans. This is not the first time that something like an industrial revolution, automation, etc. has impacted models of employment and working life. While I'm not an expert on the subject, I recognise that such periods bring about uncertainty, fears of unemployment and larger questions about the place of human activity in such an environment. It is in times like these that I think adaptability, resilience and innovation play a key role," says Brar, who specialises in education and communication, and has been a part of several organisations in the media, content and education industries.
She said that the YIF takes such turns of events for granted to some extent, and strives to provide an education that equips Fellows to be prepared for change. The focus on critical thinking, the openness to new domains and disciplines, the readiness to embrace new ideas and technologies – all of these help young people to evolve with the times, she said.
"Looking at the work our alumni are doing at present – from entrepreneurship to academia, and from leading change in the corporate environment to the social sector, I believe we are on the right track. These are individuals who are constantly reshaping themselves and, in the process, also their ecosystem. Our goal is for Fellows to see the future as a place of opportunity and innovation, not just challenges and struggle; that they not only survive but actually thrive," she said.