'Of new learnings, meeting new people and experiencing life from different perspectives'
Life is not a bed of roses and it is but natural to feel bouts of dilemma and insecurity. Here's a personal narrative of overcoming one's own fears and finding the beauty in life and people around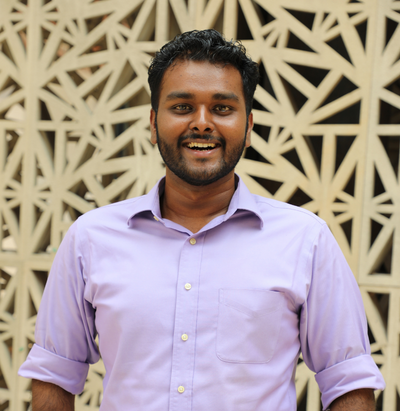 Royston Braganza
3 November, 2022 | 4m read
It was towards the end of the year of 2018 when I found myself in a dilemma of shifting from my first job or pursuing higher education. While researching the various options available for higher education, I came across the Young India Fellowship. 
With the multi-disciplinary courses offered, focusing on collaboration, communication, problem-solving, critical thinking, and leadership, the Young India Fellowship looked very interesting to me and prompted me to apply for the programme. I had mixed emotions when I received the acceptance letter. 
On one hand, I was extremely happy and excited to be part of the cohort that consisted of so many diverse people from different backgrounds and experiences and learn subjects that interested me in a rather "unconventional" method from the one that I was used to. 
On the other hand, it made me question if applying for the YIF was the right decision because I had to relocate to a new place and adjust not just to a new physical environment but also socially and culturally.
The feeling of "imposter syndrome" quickly set in in the first few weeks at Ashoka University. Here I was amidst these incredibly smart and talented group of people and I often found myself with that thought that 'Do I actually fit in here?' I had 11 months of the fellowship ahead of me. I could either choose to stay in my silo or engage with the different facets of the fellowship.
While this feeling was very daunting, it also compelled me to try out new things that I wouldn't have tried otherwise be it socially or academically. Socially it meant interacting with people with experiences and ideologies different to mine. Academically it was intentionally choosing non-STEM courses.
It took me a while to realize that there were other students too who were feeling similar emotions and it was alright to feel this way. Most importantly, the people around me taught me to acknowledge and be vulnerable about my feelings and emotions, something that I was conditioned to believe was a sign of weakness. I found it difficult to acknowledge that I needed help in certain areas and then ask for it. Eventually, with the right people around me, I learnt that I do not need to be alone in this journey and to ask for help whenever I needed it. That marked the shift in how I began experiencing the fellowship.
I also applied for the Resident Assistantship Programme during my fellowship. The experience of being an RA has been a milestone in my fellowship. Apart from teaching me the administrative and professional aspects of the role, it also taught me what it meant to create and live in a safe community all while humanizing me and connecting me more to my emotional self. Being an RA became easier when everyone on the floor felt belonged and shared a collective sense of ownership and responsibility.
The support and encouragement I received from friends and my floor mates was what kept me going on days that were difficult. It was and is still a process of building meaningful relationships, developing trust, being vulnerable, offering and seeking help.
My experience of being an RA is what inspired me to apply to the Office of Student Affairs. From being a shy person with inadequate people skills to working in a space that largely involves interacting and working with people has been very challenging. Every day is a new day engaging and working with different people. When things got difficult, having a team that supports you and that you can fall back on made a big difference. 
And, I am very grateful to have received this. Being able to experience how beautifully different people can be has been one of the most fulfilling aspects of this job.
My years of being associated with Ashoka have been full of new learnings, meeting new people and experiencing life from different perspectives but they have come with their own set of fears, indecision, and challenges. Being kind to those around you and yourself and being hopeful even when it doesn't seem like it has made all the difference in the bad times.
(Royston Braganza is an Assistant Manager with the Office of Student Affairs at Ashoka University. He is a former Young India Fellow from the batch of 2020.)