Orientation week to welcome Undergraduates, Class of 2018
The prominent features of the orientation week included talks by founders, workshops on skill building and cultural performances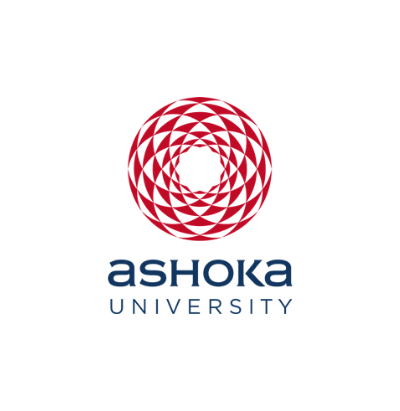 Office of PR & Communications
31 August, 2015 | 5 Mins read
August, 2015: Ashoka University welcomed the second batch of undergraduates, a cohort of over 200 students on 22nd August, 2015. The orientation week was filled with inspirational talks by founders, sessions or workshops by eminent speakers and various activities to familiarise the incoming students with the stimulating culture of Ashoka. An element of entertainment was added to the week by cultural performances by artists and students.
One of the prominent aspects of the orientation week was a series of 'Founder Talks' about the 'Genesis of Ashoka'. Sanjeev Bikhchandani, Founder and Executive Vice Chairman of Info Edge; Founder and Trustee, Ashoka University apprised students of the highlights of college life at Ashoka, which are many. He cautioned them against getting carried away with the multiple activities, "Engage in all activities at the campus, but focus on grades too." He laid emphasis on how students should avoid substance abuse and chose friends carefully. "You have the freedom but chose it carefully," he said.
Shaheen Mistri, CEO, Teach for India sensitized the students to the underprivileged who can be uplifted only through education. "I realised that we must give every child the opportunity to go to school as well as college and I wanted to bring together all the resources to make this happen," said Mistri explaining how she created Teach for India. The students were moved and some could be seen wiping tears surreptitiously. There was a healthy interactive session which addressed students' queries as they were highly motivated to be a part of the drive and contribute toward it.
Deep Kalra, Founder and CEO, Make My Trip and one of the founders of Ashoka University too had an important message for the students, "The biggest learning of failure is that how much one is willing to learn from it. We should pursue what we are really excited about and that is the real value of Liberal Studies," he said.
At Ashoka, leadership is given great emphasis as the University feels that it is a major component in shaping the personality of each student. Pramath Raj Sinha, Founding Dean of Young India Fellowship, also the Founder of Ashoka University held an interactive workshop on Leadership which stressed the pedagogy at Ashoka and had planned activities for students which taught them the importance of 'listening'. The week also included sessions by Kash Rangan, Malcolm P. McNair Professor of Marketing at the Harvard Business School and Shobita Punja, an eminent art historian.
Ashmeen Bains, a first year undergraduate student who has joined from Bhavan Vidyalaya, Chandigarh said, " After a long summer break, it was refreshing to attend an power packed orientation week full of activities. It was particularly intriguing to attend the Leadership workshop."
There were sessions to introduce students to the diverse clubs and societies at Ashoka and the scope of co-curricular activities. Apart from this, there were Academic Expos by faculty and senior students to discuss various aspects and the pros and cons of their chosen courses, particularly Majors that they were pursuing. The founding undergraduate students also shared their academic experiences over the last one year and spoke of what excited them about the curriculum. While students attended all these important sessions, an evening, "Rythms of Rajasthan" was devoted to cultural performances by artists from Jaipur Virasat Foundation.
It was an action packed week which prepared them for the multidisciplinary Liberal Studies, intellectually and holistically fulfilling years ahead. During a session at the orientation week, Vineet Gupta, Founder and Pro Vice Chancellor, Ashoka University explained that how an education at Ashoka will make the students critical thinkers, self-aware and ethical leaders, problem solvers and great communicators.