Prof. Gautam Menon is the new Dean of Research at Ashoka University
We caught up with Prof. Gautam Menon to understand his initial views on this significant appointment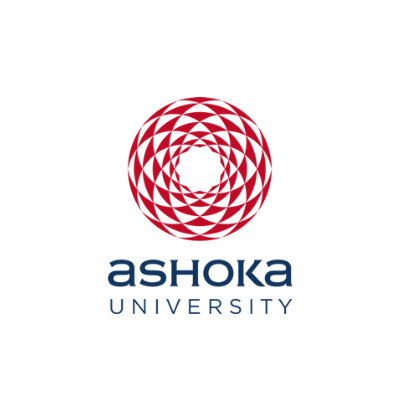 Office of PR & Communications
4 October, 2022 | 4m read
At Ashoka University, we push the frontiers of knowledge to achieve research excellence across multiple disciplines. The amalgamation of basic sciences with humanities and social sciences has created a vibrant environment that facilitates several unique interdisciplinary research opportunities for researchers at the university. From fundamental questions in physics to Indian Ocean history, Research at Ashoka is driven by innovative ideas.
"Professor LS Shashidhara's term as Dean of Research ends this month and I am delighted to announce that Professor Gautam Menon will be the new Dean of Research for three years from 1st October 2022," announced Vice Chancellor Malabika Sarkar.
"Shashi has been an excellent Dean of Research, helping Ashoka in so many ways including helping younger faculty with grants and funding opportunities. My grateful thanks to him," she added.
We caught up with Prof. Menon to understand his initial views on this significant appointment:
What is your evaluation of the Research environment at Ashoka? How far do you think we have come since the inception of the university on this front?
Ashoka is a young university that aspires to be counted among the best in the world. For this, a vibrant atmosphere for research must coexist with inspired teaching, mentorship, and outreach. In defining Ashoka as a research university, we have acknowledged that academic research can be transformative in terms of the way we think about the world. Towards this end, the office of the Dean (Research) supports faculty at all levels, but particularly at junior levels, in their research.
What are some major challenges that a young and private university like Ashoka has to withstand as far as research is concerned?
Ashoka functions in an environment where relatively small private universities such as Ashoka coexist with much larger and older public ones, all competing for a limited pot of funds for research that comes from the government. Research proposals from Ashoka must thus be seen as containing sufficiently innovative and path-breaking ideas if they are to attract attention.
Your thoughts on this appointment and vision for the road ahead.
Ashoka's youth is both its main asset as well as a source of challenge. Because we're young, we can afford to be flexible and innovative in the research we do and to cross interdisciplinary boundaries in ways that few other places can. But also, because we're young and our reputation lies in how we do in the future and not in past glory, we must be especially mindful of the need to be at the cutting edge both in terms of productivity as well as in terms of the quality of the research we do. We've started well, but this is a marathon, not a sprint.
About Professor Gautam Menon:
Gautam Menon is a Professor of Physics and Biology at Ashoka University. Prior to joining Ashoka, he was a Professor with the Theoretical Physics and Computational Biology groups at the Institute of Mathematical Sciences, Chennai, where he was the founding Dean of the Computational Biology group. He is currently an adjunct Professor in the Department of Biological Sciences at the Tata Institute of Fundamental Research, Mumbai, India.
He completed a BSc. (Hons) in Physics at St. Stephens College, Delhi, an MSc from IIT Kanpur, and a Ph.D. from the Indian Institute of Science, Bangalore. Following post-doctoral work at the Tata Institute of Fundamental Research in Mumbai and the Simon Fraser University in Vancouver, Canada, he joined the Institute of Mathematical Sciences. His research work, spread over approximately 80 papers, covers a range of areas in both physics and biophysics. He has written several articles on the interface of science and society as well as on science policy.
He was awarded a DST Fast Track Fellowship for Young Scientists in 2002 and the Swarnajayanti Fellowship of the DST in 2005. He was named a DAE-SRC Outstanding Research Investigator in 2010. He was named an Outstanding Referee by the American Physical Society in 2012, as well as recognized as an Outstanding Reviewer of the UK-based "Reports on Progress in Physics" in 2016. He was a Visiting Professor at the Mechanobiology Institute and the Department of Biological Sciences at the National University of Singapore between 2011-2013. He has served on scientific review committees of several international agencies, including the Human Frontier Science Program and the Wellcome Trust-DBT India Alliance. His research has been funded by several national and international agencies, including the European Union, the Indo-French CEFIPRA as well as the DBT, DST and DAE in India. He has lectured in universities and scientific conferences around the world and in India, including in the USA, Canada, France, Germany, Switzerland, Singapore, the Netherlands and the UK. He was elected a Fellow of the National Academy of Sciences, India in 2019.
He works on a number of biophysical problems including nuclear architecture, axonal transport, collective cell migration and cell adhesion, all in the general field of mechanobiology. The modeling of infectious disease and its implications for public policy is a long-standing interest of his, while the use of machine learning methods in clinical contexts is a more recent one.